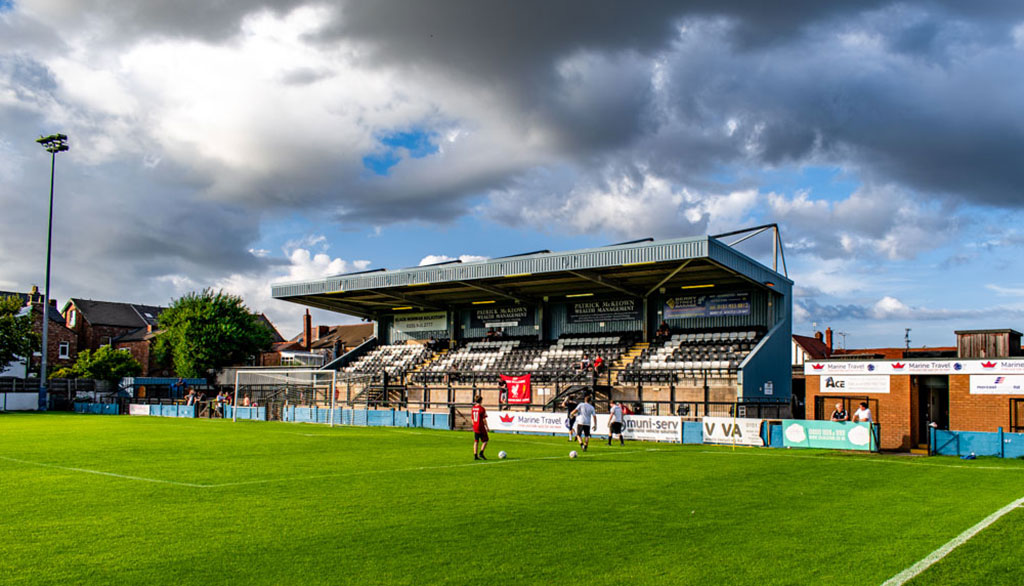 Reds launch heart screening initiative
Sun 17th February 2019 | AFC Liverpool
By Greg Armstrong
AFC Liverpool have announced the launch of The Ben Williams Heart Screening Programme.
This is an initiative led by Club Physio Kathy Huyton, with the full backing of the AFC Liverpool board, and support from the Hallmark Security League Management Committee. With the kind permission of Ben's wife Jaclyn, the programme is named in memory of the former AFC Liverpool manager.

The aim is to offer regular health screening for AFC Liverpool players, and to raise awareness of potential heart defects in football players across non-league.
In 2016, the British Heart Foundation issued a statement suggesting around 620,000 people in the UK are carrying a faulty gene that puts them at high risk of developing coronary heart disease or sudden death, nearly a tenth of the population. These issues often go undetected and currently football players are only screened at professional level.
Going forward, players and staff at AFC Liverpool can voluntarily undergo a series of checks pre-season, mid-season and post-season.

AFC Liverpool would like to thank all of the NWCFL clubs who have made donations to The British Heart Foundation and Fans Supporting Foodbanks in Ben's name since his passing, particularly Shelley Community FC, whose kind donation at the recent fixture helped to fund the purchase of the equipment for this programme.

Kathy explained how the programme will work and her motivation for starting it:

"The process will involve taking blood pressure, heart rate, height and weight thus providing me with a BMI. Should anything abnormal flag up, I will advise the person concerned to get in touch with their GP for further checks.

"For me personally, this is something that I can give back for Ben, for all the support he gave me. Ben was made aware he had an enlarged heart in his late teens, but sadly the presence of a defective gene was only confirmed after he had died. It is therefore vital that we do more to help detect these problems that can go unnoticed in young adults.

"I feel with the backing I have for this it will help to raise awareness across non-league football to maintain the health of all players. I have already had two physios from other teams contact me with regards to this with aims to implement a programme at their clubs."

AFC Liverpool chairman Chris Stirrup added:

"This programme aims to monitor the well-being of AFC Liverpool players and perhaps it will lead to all players across non-league being monitored in this way. It's a fantastically positive way to remember Ben which also has the potential to save lives. The entire AFC Liverpool board and I are proud to support it".

The new programme was also met with enthusiasm from the Chairman of the Hallmark Security League, Paul Lawler, with the official NWCFL twitter account echoing his support:

"This is a great initiative from the AFC Liverpool Physio Kathy in memory of Ben Williams.. Heart screening can help detect undiagnosed issues. The League is proud to support this initiative."