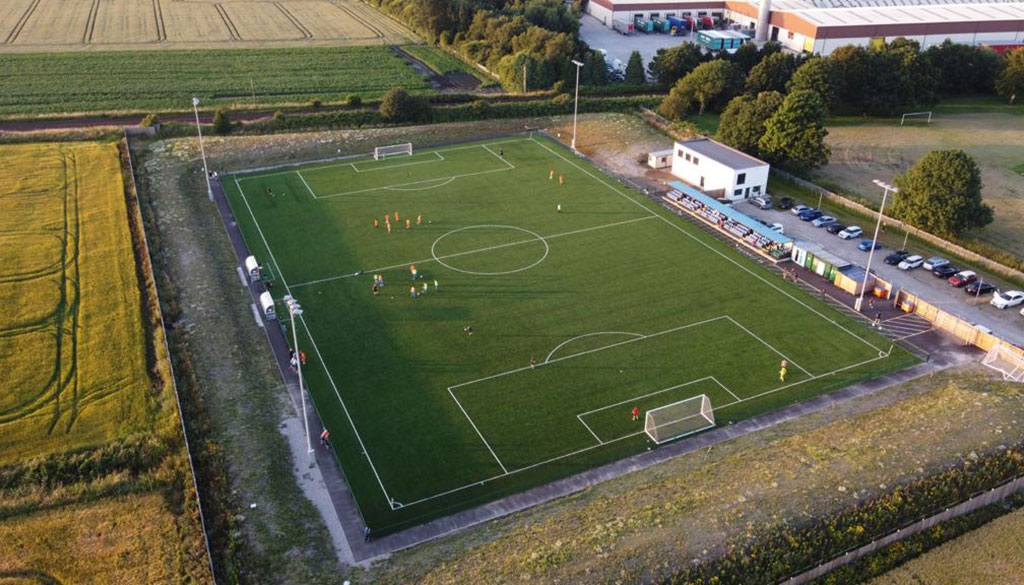 Another step forward in Burscough's new stadium plans
Wed 16th January 2019 | Burscough
By Ian Templeman
Burscough have announced another development in their previously announced plans for a new stadium.
Planning permission for the new stadium was granted in August 2017, situated to the north west of the existing site at Victoria Park, but the plans were always dependent on planning permission for a housing development on the existing Victoria Park site.
A Council meeting last week approved the plans, and in a statement released by the club, Chairman Mike Swift hailed the decision as an important step forward for the club.
"Off the field, Thursday last's landmark decision by West Lancashire Borough Council's Planning Committee provides the way forward to our new permitted stadium, and keeps us in the village where our considerable heritage has been earned.
"The residual use plans for Victoria Park as submitted have been thoroughly examined, the statutory consultations were quite rightly extensive and all comments are in the public domain along with the professional town planners recommendations to elected members of the council.
"The positive development decision for the future of Victoria Park means that a raft of contracts can move from being in draft with agreed in principle, into agreed status with completion dates.
"Construction Quotations and Estimates will be firmed up into actual cost projections.
"Genuine football supporters will have noted the contingency we agreed with the FA & North West Counties Football League before this current 2018/19 season commenced.
"We changed the size of the traditional playing surface at Victoria Park and closed a large part of the spectator facilities at Victoria Park to accommodate the previously approved new highway's construction, that will facilitate the resulting civil engineering and new stadium building works.
"Surveyors ground markings are dotted around our home ground, they were installed in the early part of last year during the key critical early investment work.
"The next phases will bring some change to village life and also bring positive impacts on the football club, with the directors and senior management's total support we'll keep any disruption to the minimum.
"As soon as practicable, we will publish for supporters and our neighbours information key dates on our website".