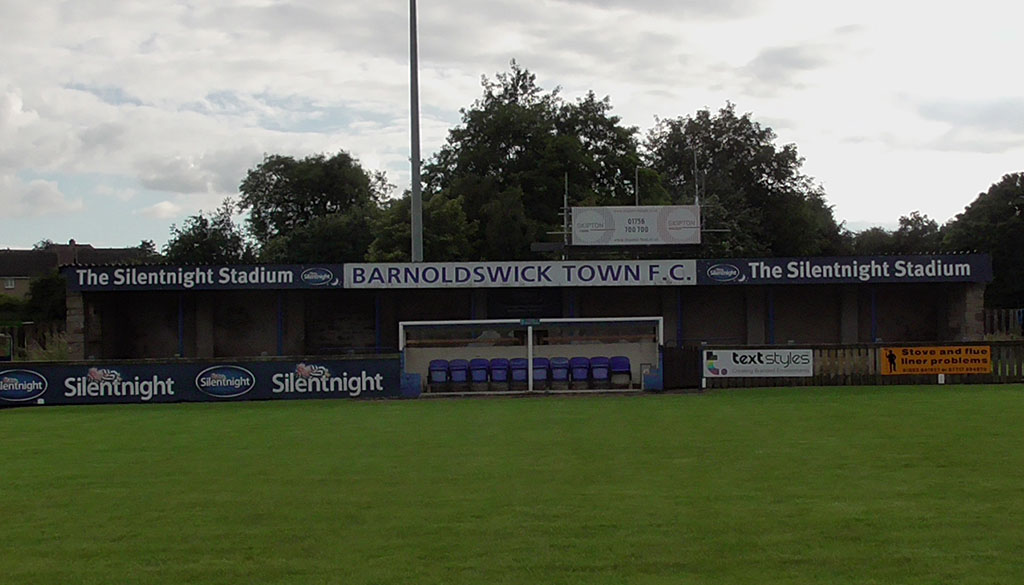 New manager at Barnoldswick Town
Mon 28th May 2018 | Barnoldswick Town
By Ian Templeman
Barnoldswick Town have announced the appointment of Matt Barnes as their new manager, in succession to Danny Craig.

Matt makes the move after leaving Maine Road at the end of the season just ended.

He will be joined at the Silentnight Stadium by Hugh Devlin and Matthew Cavanagh who will be his assistants, Lewis Clemmett as goalkeeping coach, and Endrit Shehu as first team coach. Endrit is UEFA 'B' qualified, is currently working towards his UEFA 'A' licence, and has also been involved with managing Colne's Under 18 team.

A statement on the Barnoldswick Town website siad: "Matt is passionate about football and wants to strive towards high standards within the football club he is involved with.

"He is currently the North Manchester area co-ordinator for Everton FC Academy, starting out as a general scout for Everton FC within the Bury area. However after only 5 months he was offered the role he is currently in.

"Matt has a very good knowledge and understanding of football and an eye for talent, which enables him to identify the standards that are acceptable and appropriate for the different levels of football.

"As a schoolboy he was at Blackburn Rovers FC Academy & Oldham Athletic FC School of Excellence.

"During his adult playing career he was involved with Salford City, Trafford FC, Ramsbottom United, Atherton Colls, Nelson, Oldham Town, Walshaw Sports FC & Elton Vale".

Speaking about his appointment, Matt said: "I am thrilled and excited to be trusted, along with my management team, to be appointed to lead this fantastic club and build on the excellent foundations that Danny and his team have put in place.

"We are extremely proud, and we are looking forward to a great season. Thanks to (Chairman) Stewart Airdrie and the board for appointing us, and here's to the future".