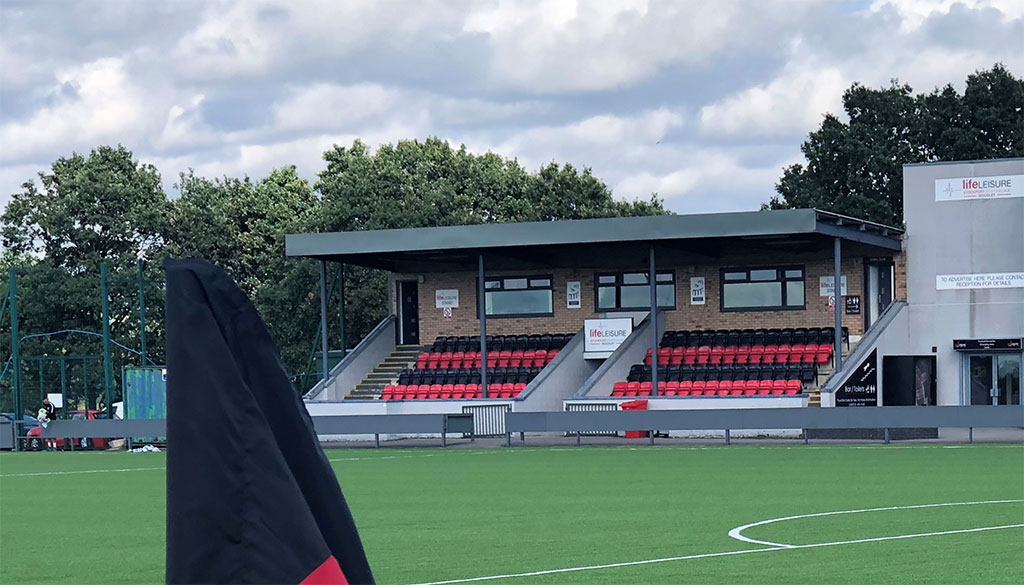 Lions link up with Stockport County
Mon 12th May 2014 | Stockport Town
By Ian Templeman
Stockport Town have announced they are to forge closer links with Stockport County.
Announcing the newas in a club statement on their website, the club say: "The relationship will include a sharing of management and coaching knowledge, and extended playing opportunities for the development players at County and those leaving the Academy.

"It is hoped the relationship will provide great benefits to both clubs, but more importantly for the elite young players of the area coming through the Academy. An important and integral part of this relationship is that Alan Lord will combine his role as Director of Youth Development at Stockport County, with the part-time role as Head of the management team at Stockport Town FC".

County manager Jim Gannon said: "This relationship is a perfect fit and provides a fantastic opportunity for our current young players and the existing players at Stockport Town FC. Our young players have done well at under-19, under-21 and Cheshire Senior Cup level within the club, and the opportunity to add another level of experience playing regular semi-professional football under Alan Lord is exceptional."

Over the last six months Jim Gannon and Alan Lord have been exploring ways of extending the football development experience for their Academy players. The Academy staff are keen to provide a greater football challenge to players who acquit themselves well in the under-19 and under-21 programmes or find themselves on the fringes of the first team and need to be playing regular non-league football to further their development.
Part of that study also included the 'potential loss' of talented young players as they exit the Academy or the football club without the next appropriate step to keep them involved in local non-league football.

Jim Gannon said: "As the professional playing structures at the club extend and the profile and quality of the first team playing staff improves further, the development players will need greater playing experience and time to mature into professional players and need that really important intermediate step in men's semi-professional football after their foundation at the Academy.

"All of the young professional players at Stockport County have benefitted from dual registrations and loan experiences, at both semi-professional Hallmark and Evostik League clubs; however, due to a number of factors those playing experiences have been mixed and the opportunities often difficult to create for players unknown to the respective managers.

"We want to broaden and extend that opportunity for the players we want to remain within our development structures. We felt that would be best served by a strong relationship with a local club, at a good level, with a manager who embraces young development players as part of a successful team."

Alan Lord said: "Stockport County have some exceptional young players but they need that next level. My management team and myself now have the opportunity to merge these players with the existing playing staff at Stockport Town FC. It's an exciting project for both clubs who will offer time energy and commitment to make it a success."

Seb Rowe, Chairman of Stockport Town FC, said: "This link ties up our commitment of providing great opportunities for players, coaches and local emerging talent. In the last three seasons we have built solid foundations with our under-18s, under-21s and first team and are excited to form a reciprocal relationship with Stockport County, which will benefit both clubs moving forward."