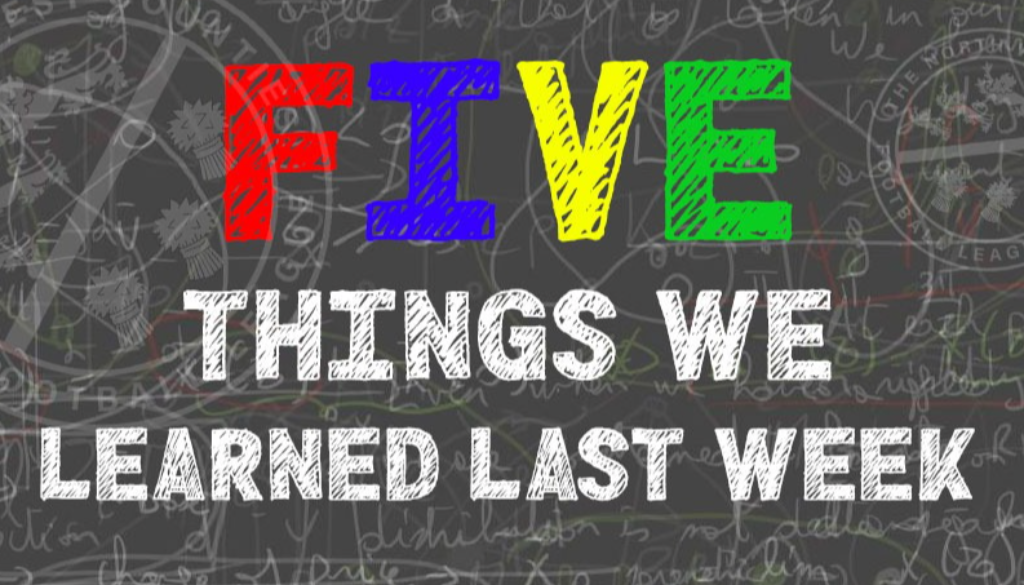 Five Things We Learned 2023/24 - Gameweek 4
Thu 24th August 2023 | Five Things
By Jay Cooper
1. On we go in the FA Cup
Last weekend saw the FA Cup Preliminary round take place, only 2 weeks after the EP rounds that saw a number of NWCFL sides progress. It was no different this time around, as the league still has 3 flag-flyers left in competition.
Both Charnock Richard and Preatwich Heys were victorious at the first time of asking on Saturday, against Bury FC and Penistone Church, respectively, and Barnoldswick added their name to that list with a 5-0 replay drubbing of Whitchurch Alport on Tuesday. Que sera sera?
2. Chaddy take to the Prem like a duck to water
It was the slimmmest of margins that saw the side from the Falcon Fire Stadium (I will take any excuse I can to mention that ground name) earn promotion from the First Division North last season. They edged past FC St Helens on penalites in the final to confirm their Premier Division status for 2023/24, and they haven't looked back since.
From 6 league games played so far, Chadderton have managed to rack up 13 points and have been involved in some eye-catching matches. They became the first side to beat Bury FC in a competitive match at Gigg Lane since the Shakers returned to their old home, and, as recently as Saturday, they were involved in a topsy-turvy 4-4 draw with Longridge Town. All this sees them currently sat 2nd place in the table, behind only Kendal Town.
3. Skem's struggles continue
Yesterday, an article written by yours truly surrounding Glossop North End and their poor start went live on this website, but after Tuesday's gritty 1-0 win over Padiham away from home, they're looking much better off than they were. The same can't be said for Skelmersdale United.
Given that they are groundsharing with Burscough, admin problems have meant that they have played less games than maybe half the sides around them, but from five league matches this season, they have no points to their name and are propping up the rest of the division. Their woes continued on Tuesday with a 2-0 defeat to West Didsbury and Chorlton. They really need that first win to act as a launching pad.
4. FC aren't alone at the top of Division One North
Wouldn't you know it? After waxing lyrical about FC St Helens' undefeated start to the season last week and calling them the pacesetters, next Tuesday rolls around and a different name sits atop the Division One North table. To be fair, nothing I said about FC was incorrect - they did still have their 100% win record last week, but Atherton LR's recent goalscoring form saw them briefly climb to the perch of the league.
On wednesday, FC's perfect streak came to an end away at South Liverpool, as the Stripes drew 2-2 with their hosts. It took 8 games for them to finally drop points, which is mightily impressive, but they still have plenty of company near the top of the table.
5. Winsford's woes carry on
Seven league games, seven defeats, and an average of 3 goals conceded every match. It's hard not to feel so sorry for Winsford United, who were almost forced into voluntary relegation last season to avoid a lateral move to the Midlands League which would have caused more problems than it would solve for the club.
Over the weekend just gone, they've been put through the ringer, facing high-flying Stockport Town and free-scoring Ashville in back-to-back matches, both of which ended in defeat for United. Their next match is an FA Vase qualifier against NCEL First Division side Armthorpe Welfare FC. Hopefully a win in this one can form a base to build from in the league.