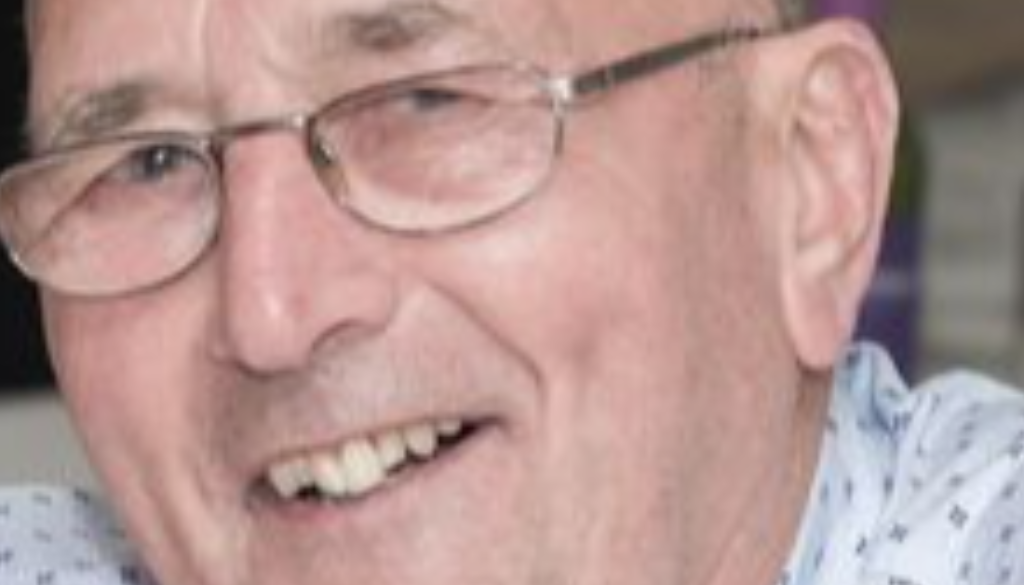 Eccleshall FC Mourn the passing of former Chairman Bob Lloyd
Wed 26th July 2023 | Eccleshall
By Gary Langley
Division One South club, Eccleshall FC have been saddened this week to learn of the passing of their former Chairman Bob Lloyd. Bob was Chairman at the club when they were promoted into the NWCFL back in 2002 and had done many roles at the club in his time there. Secretary, Jim Tunney hascontacted us to advise of Bob's passing including providing the statement that the club have released, below. We at the NWCFL are saddened to hear of Bob's passing and pass on our condolances to his family and Eccleshall FC at this sad time.
ECCLESHALL FC STATEMENT - IN MEMORY OF BOB LLOYD
Everyone connected with Eccleshall FC was saddened to hear the news last week that former club chairman Bob Lloyd had passed away after a recent illness. Bob had initially joined the club in the mid-late 1980's when he was managing a junior team in which his son Robert was playing. His involvement gradually increased, and he subsequently held the roles of club chairman twice, treasurer, groundsman and one of the club trustees, not to mention the various jobs he undertook for the improvement of our facilities at Pershall Park.
As chairman, Bob was instrumental in taking the club forward to the North West Counties League back in 2002 after winning the then Midland League (now the Staffordshire County Senior League). Our ground needed various improvements to meet ground grading standards which were rigorously enforced at that time by the late League Ground Grading Chairman, Alan Farnworth and all had to be in place by the end of March. As all the work moved forward (perimeter fencing, hard standing, hospitality room, extensions to the changing rooms etc. etc.) Bob was very conscious of this, and his oft repeated saying was "31. March, 31. March, 31. March". Needless to say, the targets were met, and we moved up. After promotion, a further successful funding application resulted in the pitch being levelled and floodlights installed – Bob successfully project managing the work. These developments laid the foundations for how Pershall Park has improved since then and will continue to do so. As with all clubs, not everything was always plain sailing and Bob had to handle one or two difficult issues along the way and the club managed to come through them.
Since the sad news became known, it is testament to how highly Bob was regarded by the many comments when his illness initially became known and then of condolence by past players, former committee members, management and, of course, all who are still at the club who knew him. Former player Neil Alexander described him as 'the backbone of the club and a genuine guy'. Former manager, Kenny Roberts, said: "So sad. Bob was a lovely man and used to give me his full support when he was chairman, and I was manager. Always had time to listen. He was a huge part of Eccleshall's development".
For many years, the club was run by four club members – Bob, Bill Grinham, Richard Marsh and Jim Tunney. On hearing the news of Bob's illness, Richard commented: "Enjoyed our time (gang of four, Bob, Bill, Jim and myself) running the club, all year round". Sadly, the 'gang of four' is now reduced.
Bob's funeral will be taking place next Wednesday (2. August) at Stafford Crematorium at 2.30pm. At the family's request, it will be family flowers only. For anyone wishing to make a donation in Bob's memory, these should go to the University Hospitals of North Midlands Charity (uhnmcharity.org.uk) for either the Haematology Department or Ward 106 at the Royal Stoke where he was cared for with such kindness and compassion in his final days.
The thoughts of everyone at Eccleshall Football Club are with Bob's wife, Cynthia, Robert, Rhian and Alison at this very sad time.
There will be a minute's silence before the clubs next game match in Bob's memory. RIP Bob and God Bless.