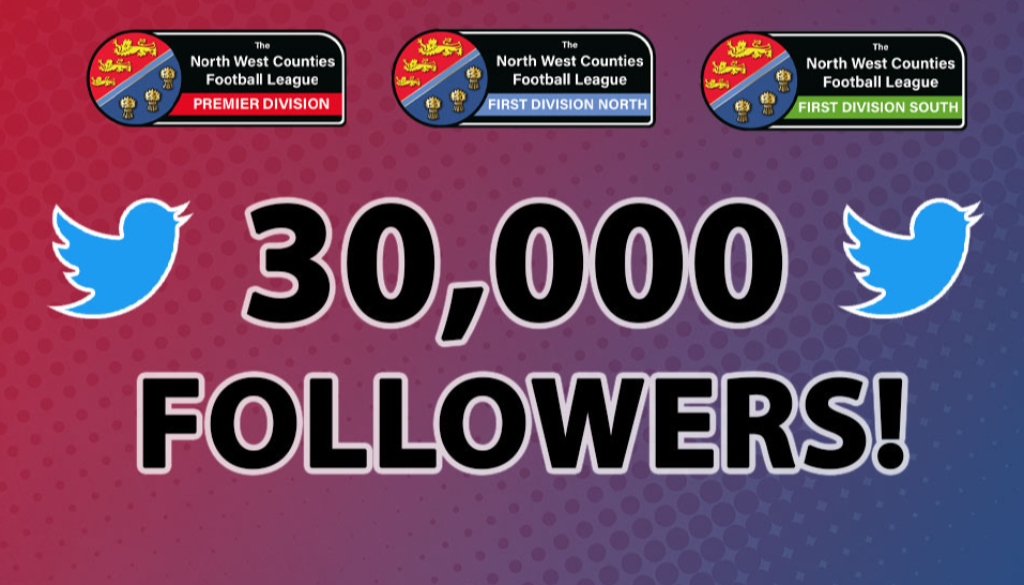 NWCFL Hit Social Media Milestone
Mon 29th May 2023 | Announcements
By Gary Langley
Here at the NWCFL we are proud for our output and interaction on Social Media and today we have hit another milestone as we hit 30,000 Twitter followers! The NWCFL have always tried to keep people informed, interact, share information, promote clubs and of course, our commercial partners and today we have hit yet another milestone.
In a month where we have just launched on TikTok too (@thenwcfl) we have reached 30,000 followers on Twitter, 4242 on Facebook and 4000 followers on Instagram (@northwestcountiesfl) which gives us a regular Social media audience of 38,000+.
We are proud of our Social Media interaction and look forward to carrying on that tradition. We thank everyone who has joined us on the Social Media Platforms.