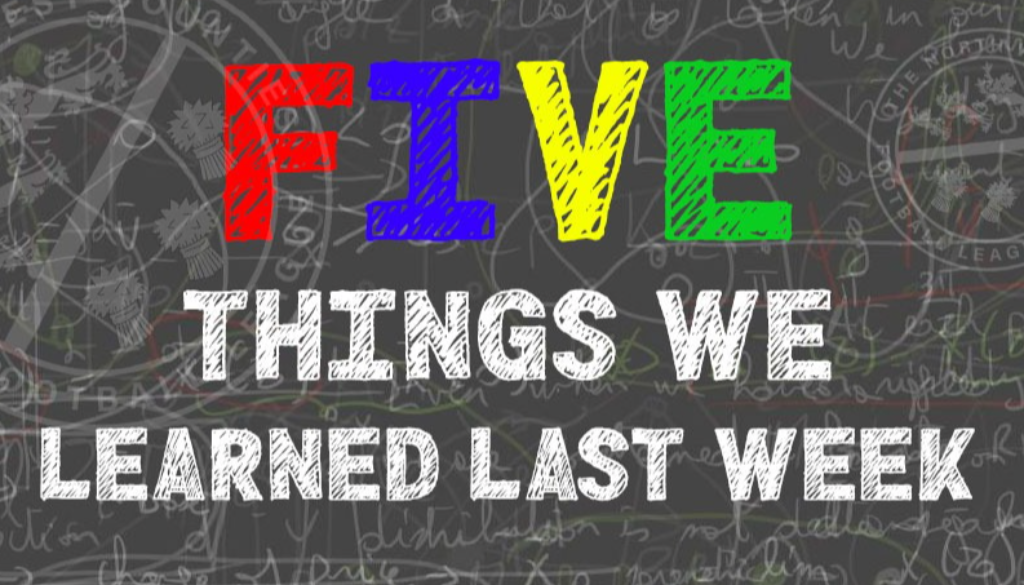 Five Things We Learned - Gameweek 26
Tue 24th January 2023 | Five Things
By Jay Cooper
1. What a result for Longridge!
This one comes from before the weekend itself, but it was certainly the biggest surprise of the last week or so in the NWCFL, and perhaps one of the biggest shocks in the league so far this season. Last Wednesday, high-flying Avro played host to lowly Longridge Town at their Vestacare Stadium in the Premier Division.
After being surprised by a Cameron Gourley goal in midway through the first half, Avro equalised just before the break via Bradley Sullivan. However, a goal right before the whistle would be their undoing in the second half, as the visitors' Scott harries snatched an 89th-minute winner to take home all 3 points for Lee Ashcroft's side. This result sees them leapfrog Burscough out of the drop zone, and they've still got 5 games in hand on their competitors, too.
2. The Macron Cup is back
Avro were able to lick their wounds in their next competitive fixture after their shock midweek defeat to Longridge. They went toe to toe with First Division North leaders Pilkington away from home and put them to the sword in a 4-2 thriller. This fixture could well take place in the league next season, as things stand, so maybe this match acted as good practice for both sides.
In the only other match in the tournament not to be postponed this weekend, First Division North side South Liverpool also managed 4 goals, same as Avro, and only conceded 1 in response as they dismissed Abbey Hulton United at home. The remaining games will be rearranged soon enough.
3. The Motormen are travelling at full speed
In a Premier Division crunch tie last week between then-table toppers Wythenshawe Town and then-second placed Vauxhall Motors, the latter walked away with a 3-0 victory and overtook their opponents to return to the peak of the division. This weekend, they travelled to the Isle of Man with intention to build on such a massive win.
They did just that, securing their second consecutive 3-0 win away from home, thanks to goals from Michael Burkey (2) and Aaron Dawson. With Avro losing their most recent league game and Wythenshawe not playing this weekend due to postponement, this leaves Vauxhall Motors 5 points clear, having played the same amount of games as the 3 teams that are closest to catching them.
4. Ilkley Town gaining ground
Another competition in which there were only 2 games able to go ahead this weekend was the NWCFL First Division North. One of these games was contested between 3rd-placed Ilkley Town and Garstang, which the former ran out victorious from after goals from Alfie Dean and Kevin Gonzalez Mele.
In the other match, second-placed Chadderton came away with a less than favourable result from their away trip to Steeton. They went into half time 1-0 down, but salvaged a draw thanks to a goal from Adam Dale. These results have narrowed the gap between Ilkley and Chadderton to just 4 points, and Ilkley do have a game in hand - watch this space.
5. The weather down south is frightful
I really didn't want to waste an entry in this list talking about the weather, again. However, it was hard to ignore the fact that, since the last one of these lists came out, there has been literally no action in the NWCFL First Division South.
Eight matches were scheduled in the league between last Wednesday and today, and 6 of them were called off due to frozen pitches - nothing we've not seen already this season. However, matches set to take place at Barnton's Townfield and Stafford Town's Evans Park were postponed due to there being too much snow on the surface of the pitch itself.