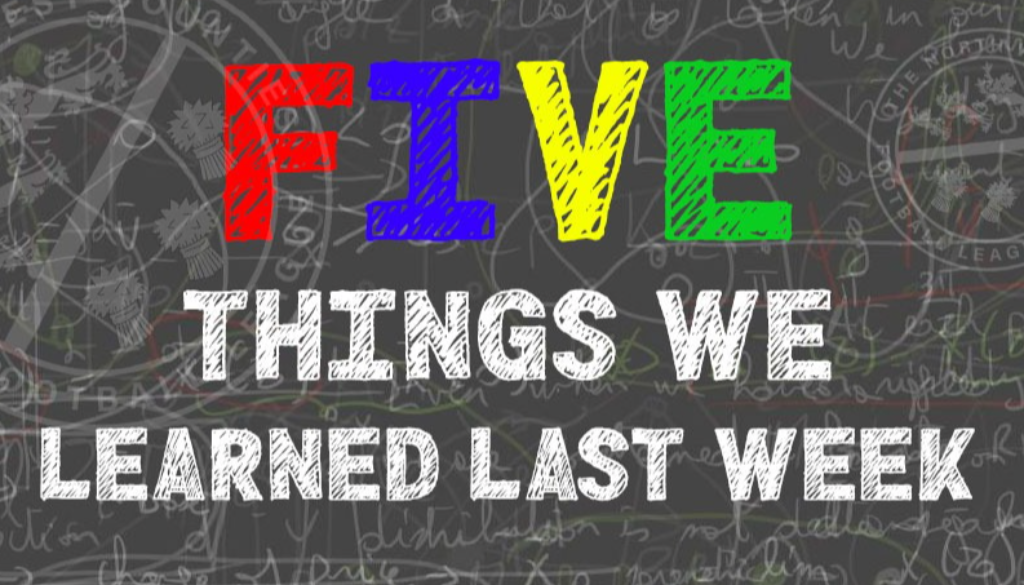 Five Things We Learned - Gameweek 8
Thu 22nd September 2022 | Five Things
By Jay Cooper
1. Football is a game built on respect
We're going back 2 weeks for this one, but due to the circumstances in Britain over the last fortnight, it's been something we've been unable to talk about. On the weekend of the 10th-11th of September, the NWCFL, along with the rest of the FA sanctioned league systems in the country, postponed their matches after the sad passing of HM Queen Elizabeth II.
Upon every team's return to action, some mid-week, some the following weekend, a minute's silence was held in respect to the late monarch at all ground around not just the North West, but the country itself, and it was mostly impeccably observed. For all the stories that come and go in the mainstream media about disrespectful football fans, this was an event that united the nation in respect and thanksgiving. RIP to Her Majesty.
2. Vauxhall are motoring on
A 10-point gap at the top of the NWCFL Prem has been established by Vauxhall Motors, who look genuinely unstoppable on paper right now. They've lost once in all competitions thus far, and are undefeated in league play, having only conceded 6 goals in twice as many games.
Extra credit to thei man on fire, Lewis Buckley, too, who recently scooped the July/August NWCFL Premier Division Player of the Month award. The Motormen are picking up points like they're going out of fashion at the moment, having only dropped 2 in the league at all, and their cushion at the top is so comfy that even if second-place Avro win their 3 games in hand, Vauxhall will still be top of the league by a point. Will that be the case come next spring?
3. Avro's sheets are as white as a ghost
Speaking of both Avro and the NWCFL Premier Division Player of the Month awards, their goalkeeper, Grant Shenton, took home the July/August award for Goalkeeper of the Month - and with damn good reason. Shenton has played 10 games for Alex Frost's side, and kept everything out in the first 7 of those, 2 of which were FA Cup qualifiers.
There was a lot of talk at EFL level about Preston North End going 7 games without conceding in the league this season, but a little less fanfare went to Avro, despite their record actually stretching to 8 games in all competitions before their first concession. After an injury nick to Shenton slightly derails their spotless record, Avro are looking right back on track for challenging at the top this season.
4. A name change, but what else has to give at Darwen?
There was cause for celebration before the campaign began when "AFC Darwen" reclaimed their original identity and were officially known as Darwen FC once again. However, on the pitch, similar victories have been hard to come by, with only 1 win in all competitions this season coming for the Blackburn-based outfit.
That came in mid-August against Steeton, and, peculiarly, came right between 2 games in which Darwen shipped 5 - in the Edward Case Cup against FC St. Helens, and in the league against Daisy Hill. Since then, they have held the likes of high-flying Euxton Villa and Garstang, but their total points haul so far this season hasn't been enough to see them in a position of safety. However, their relatively relaxed October schedule sees matches with 3 teams who accompany them in the bottom half of the table, so maybe watch this space.
5. The two Stockport sides are so close but so far
In D1S, Stockport Town are absolutely flying, as discussed in a recent feature article. However, the other side of that coin, Stockport Georgians, aren't faring quite as well as their counterparts as we creep into double digits for games this season. Whilst Andy Jenkins' side are a comfortable 9 points above the dotted line, it took until their final game in August to register their first win of the season and they're currently 15th in the league.
They face a real mixed bag of opponents before the month is out, playing host to Stafford, Cheadle Heath Nomads and Maine Road, with those games sandwiching an away trip to Abbey Hey. The first derby between the two Stockport clubs comes on Boxing Day, and it is at Cromely Road. The Georgians fans will certainly be hoping the gap between the two sides has depleted by then.