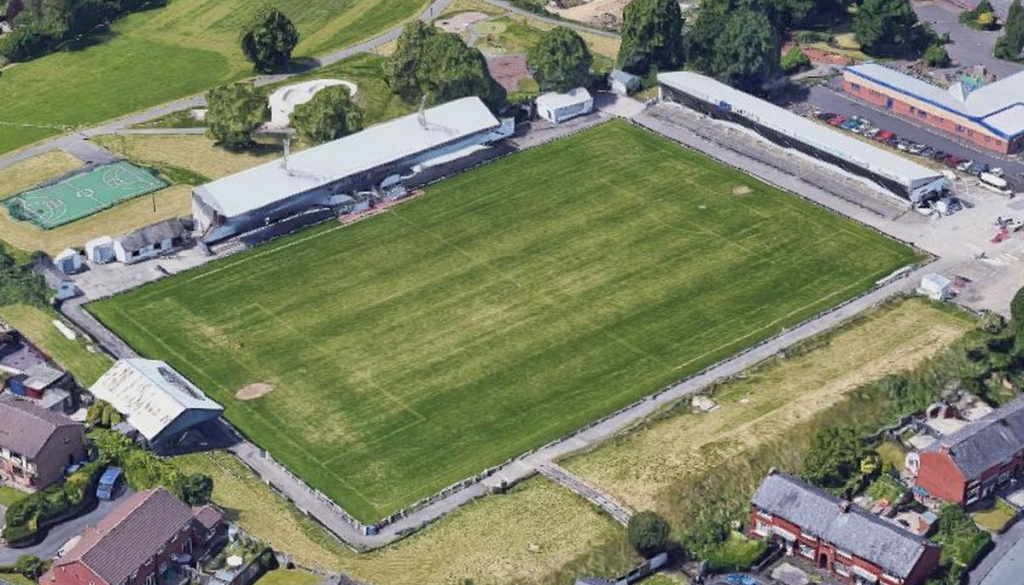 Macron Cup Final Preview
Fri 13th May 2022 | Macron Cup
By Martin Fallon
Saturday evening maybe the Emirates FA Cup Final, but before that there is the matter of our first Final of the season as Charnock Richard and Cammell Laird 1907 contest the 2021/22 Macron Cup Final.
The game takes place at Chorley's aptly named Victory Park with a 1.00pm Kick Off, allowing supporters to attend the match and still get home (or to the pub) for the Wembley Final.
Given both teams' progress to the Final, it promises to be a close affair, with both of these sides looking to win the Cup for the first time. For Charnock, it is the first Cup Final they have contested since joining the North West Counties League. As for Cammell Laird 1907, they reached the PlayOff Final and the First Division Cup Final in 2017/18, losing in both. There is a Cammell Laird name on the Cup though, with 1907's predeccesor club lifting the trophy in 2004/05 and being runners up the following season.
So, lets recap on the competition so far.....
The First and Second Round this season was regionalised, with teams drawn into groups. Cammell Laird 1907 beat Stockport Town 3-2 in the First Round, twice coming from behind to win thanks to goals from Max Herbert, Pablo Martinez Palacios and a Kieran Hamm penalty. Charnock had an easier passage after opponents Cleator Moor Celtic resigned from the competition.
The Second Round saw a Wirral Derby as Lairds travelled up the road to Premier Division side Vauxhall Motors. And for the second successive round it was a thrilling game where Lairds conceded early only to come back to win. This time it was 2-1, with Ellis Bolton levelling before Jay Harvey scored a last minute winner. For Charnock it was a tighter affair, coming from behind thanks to Carl Grimshaw's goal to draw 1-1 with Ashton Athletic, before winning 7-6 on penalties.
If Cammell Laird 1907 were doing things the hard way, then the Third Round saw them step it up even more, this time finding themselves 2-0 down to Wythenshawe Amateurs at home. A Jay Harvey penalty before the break reduced arrears but they were still trailing with ten minutes to go before Keiran Hamm and another from Harvey gave Lairds the win! Once again for Charnock, easy progression as Holker Old Boys withdrew, giving them a pass to the Quarter Finals.
Last season saw a five month gap between the 3rd Round and Quarter Finals. This time it was four days!
After three goal filled rounds for Lairds, it was a solitary goal that saw them through as they beat Barnton 1-0, Cameron McGregor the man on target. For Charnock Richard, they had a 3-1 win over Padiham, coming from behind at the break with goals from Lewis Haydock, an Own Goal and Jack Gooden.
The Semi Finals saw Charnock Richard as the first side to reach the Final, this after a 2-1 victory over Skelmersdale United. Skem took a first minute lead in that game, before two goals from Nathan Nickeas put Charnock through. Lairds had to wait until Tuesday to play after reaching the First Division Cup Final last Saturday, and they did so after another thrilling 3-2 win, this time over Congleton. The game followed a similar pattern, Congleton taking the lead before Keiran Hamm levelled. A Hamm penalty put Lairds 2-1 up before the Bears levelled, only for Daniel Stephens to send Lairds through five minutes from time.
Credit should be given to both clubs for managing to reach the Final this season, particularly as the competition has been an end of season affair. The Final should befitting of the League's most prestigious Cup Competition, and we wish both sides the best of luck.
A reminder that the game will be played at Chorley FC's Victory Park, whose address is Duke Street, Chorley, Lancashire PR7 3DU. Entrance is £7.00 for Adults, £5.00 for Concessions with just £2.00 for Under 16's. Commemorative programmes will be on sale priced at £2.00.