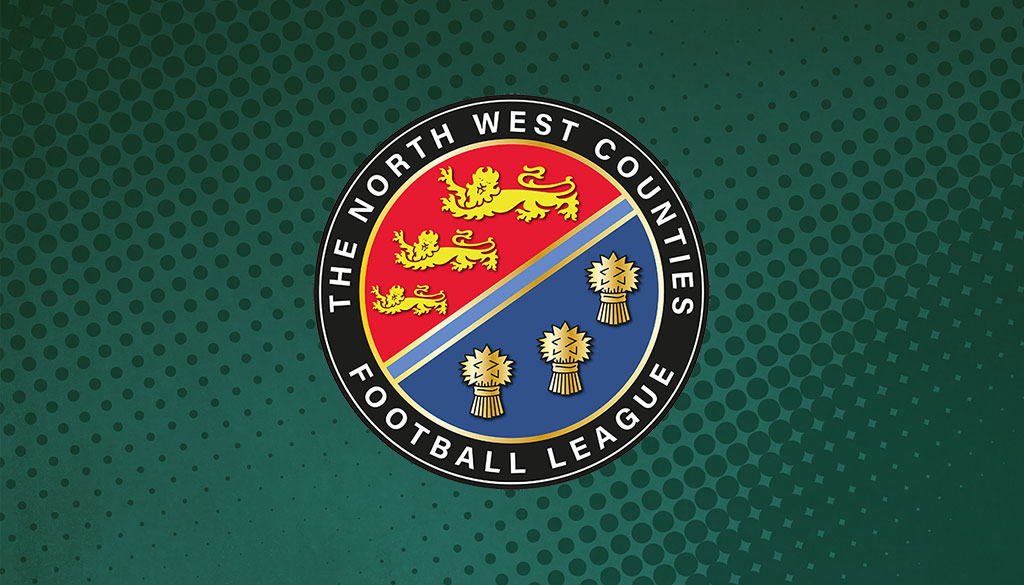 Club Allocations 2022/23 Season
Thu 12th May 2022 | Announcements
By Martin Fallon
Following the conclusion of the playing season at Steps 5 & 6 last Saturday, the Football Assocation have released the 2022-23 Club Allocations for Steps 5 and 6 as approved by The FA Leagues Committee.
Please note that these are subject to FA Council ratification and any appeals that may subsequently take place.
North West Counties League Premier Division.
We are going to have a bumper Premier Division for the 2022/23 season with 22 teams allocated to the league.
Macclesfield and Skelmersdale United have both been promoted to Step 4 and both will likely be in the Northern Premier League West Division, although allocations for Step 4 are not yet released. Congratulations to both clubs, to Macclesfield for gaining promotion at the first attempt and attracting record breaking crowds to the Leasing.com stadium, and to Skelmersdale whose transformation was completed via the Step 4/5 Play-Off and they return to the NPL. Both will be a big loss for the NWCFL but we love to see clubs progress.
Joining us from Step 4 is Kendal Town, who will become the 153rd different club to play in the North West Counties League after relegation from the Northern Premier League West Division. They won just three of their 38 games in the league in the 2022/23 season, and have finished no higher than 18th in the league since 2017/18. Hopefully we can be the league that they need to turn things around at the club, and they only have to look to Skem to see what can be achieved in a relatively short period of time.
Litherland REMYCA's reprieve from relegation has been confirmed, and they will lineup against three of the promoted clubs from our two First Division's, as Bury AFC, FC Isle of Man and West Didsbury & Chorlton take their place at Step 5. For West Didsbury & Chorlton, its a return to the Premier Division after being relegated in 2018/19, whilst Bury AFC and FC Isle of Man will both be playing at Step 5 for the first time in their history.
For those doing the maths, there were four teams promoted, however Golcar United have been laterally moved to the Northern Counties East League for the 2022/23 Season and will lineup in their Premier Division alongside other former NWCFL clubs Emley and Silsden. It has been a short tenure for Golcar in our league, but they have competed well in the league and we wish them the very best of luck next season.
North West Counties League First Division North
Despite running one short with 19 clubs last season, the First Division North will now be two teams short with only 18 teams allocated to the league.
Runcorn Town have been confirmed as dropping into the North after relegation from the Premier Division last season. They return to the First Division for the first time since the 2010/11 Season after six top seven finishes in their eleven years in the Premier. They will be looking to bounce back at the first attempt, although it has been 22 years since a team achieved a first time promoted after relegation.
AFC Darwen and Atheton LR have both kept their places at Step 6 after being repreived from relegation due to their Points Per Game last season. There was no repreive though for St Helens Town, who leave the North West Counties League after 40 years continuous service, although we do not yet know which league they will be going into. They were founder members of the league in 1982/83, annd finished third in our top league three times. They won the FA Vase in 1986/87, and have been finalists in the League Cup and Floodlit Cup, They also hold a number of league records including most games played, most goals scored and most points won. Hopefully they will bounce back to us straight away after a stay in the County Feeder League.
Also leaving us after one season with us are Campion AFC, who have been laterally moved back across to the Northern Counties East League Division One. Hailing from the Manningham area of Bradford, Campion struggled with the league at first but soon proved themselves to be a tough side to beat. They untimately finished in 16th place in the table, and won 11 and drew 7 of their 36 league games. We wish them well with their return to the NCEL league.
Joining us from the County Feeder Leagues though are two new teams.
FC St Helens join after winning the Cheshire League Premier Division. From 34 games this season, they picked up 26 wins and four draws, with 103 goals scored. They were unlucky last season not to get into our league when Ilkley and South Liverpool joined us, just missing out on Points Per Game. FC St Helens play at Windleshaw Sports Ground in the Town, just around the corner from Ruskin Drive.
Euxton Villa join after finishing in the top five in the West Lancashire League. They finished third behind Thornton Cleveleys and Fulwood Amateurs, and from 30 games played this season, they picked up 16 wins and five draws. They were the second highest scorers in the league after Thornton, and also had the meanest defence, conceding just 28 goals. They play at Runshaw Hall Lane in Euxton, which for context is four miles north of Charnock Richard's ground.
North West Counties League Division One South
Despite running one extra last season, the First Division South will now be the perfect number according to the Football Association, with 20 teams allocated to the league.
Alsager Town and Rocester have both kept their places at Step 6 after being repreived from relegation due to their Points Per Game last season. There was no repreive though for St Martins, who leave the North West Counties League after four seasons in the league, the middle two of which were curtailed by Covid. The first season saw them finish a respectible 11th, but last season was a shocking one that saw them fail to win, pick up just two points and conceded 244 goals. Credit has to be given to the players for their commitment to the cause, for keeping going to the end, which cannot have been easy for such a young squad. We wish them the very best of luck in their rebuilding in the County Feeder Leagues.
Despite rumours to the contrary of potential lateral movements to the Midland League, Rocester, Brocton, Stafford Town remain with us for a second season. They will be joined by three new teams from the County Feeder Leagues, one of which is near to them from Stoke-on-Trent.
Foley Meir join after finishing in fourth place in the Staffordshire County Senior League. They finished 14 points behind champions AFC Alsager, and from 34 games this season, they picked up 20 wins and five draws, with 84 goals scored. Foley is situated to the south east of Stoke-on-Trent and is just off the A50.
Ashville join as runners-up in the West Cheshire League. They were four points behind champions Mersey Royal, and had a great season, losing just one league game. Of the 28 league games played, they won 21 and drew 6, also recording the tightest defence in the league with just 25 goals conceded. Ashville play in Wallasey on the Wirral, and are eight miles north of Cammell Laird 1907.
Stockport Georgians are the final team to join us and they come from the Manchester League Premier Division where they finished third. They were six points behind champions Hindsford, and had a record of 19 wins and three draws from 28 games. They also had the best goal difference in the division, scoring 80 and conceding 41. Georgians play in the Woodsmoor area of Stockport, out towards Stepping Hill Hospital.
So as we head towards our 40th Anniversary Season, we have a good mix of established clubs with six new clubs joining us from up and down the pyramid. We say goodbye to a few clubs and wish them well, but as always we will give all member clubs a strong platform to build, compete and to play football in the right spirit. Roll on the end of July!
PREMIER DIVISION
AFC Liverpool, Ashton Athletic, Avro, Barnoldswick Town, Burscough, Bury AFC, Charnock Richard, Congleton Town, FC Isle of Man, Irlam, Kendal Town, Longridge Town, Litherland Remyca, Lower Breck, Northwich Victoria, Padiham, Prestwich Heys, Squires Gate, Vauxhall Motors, Winsford United, West Didsbury & Chorlton, Wythenshawe Town.
DIVISION ONE NORTH
AFC Blackpool, AFC Darwen, Ashton Town, Atherton LR, Bacup Borough, Chadderton, Cleator Moor Celtic, Daisy Hill, Euxton Villa, FC St Helens, Garstang, Holker Old Boys, Ilkley Town AFC, Nelson, Pilkington, Runcorn Town, South Liverpool, Steeton.
DIVISON ONE SOUTH
Abbey Hey, Abbey Hulton United, Alsager Town, Ashville, Barnton, Brocton, Cammell Laird 1907, Cheadle Heath Nomads, Cheadle Town, Eccleshall, Ellesmere Rangers, Foley Meir, Maine Road, New Mills, Rocester, Sandbach United, Stafford Town, Stockport Georgians, Stockport Town, Wythenshawe Amateurs.