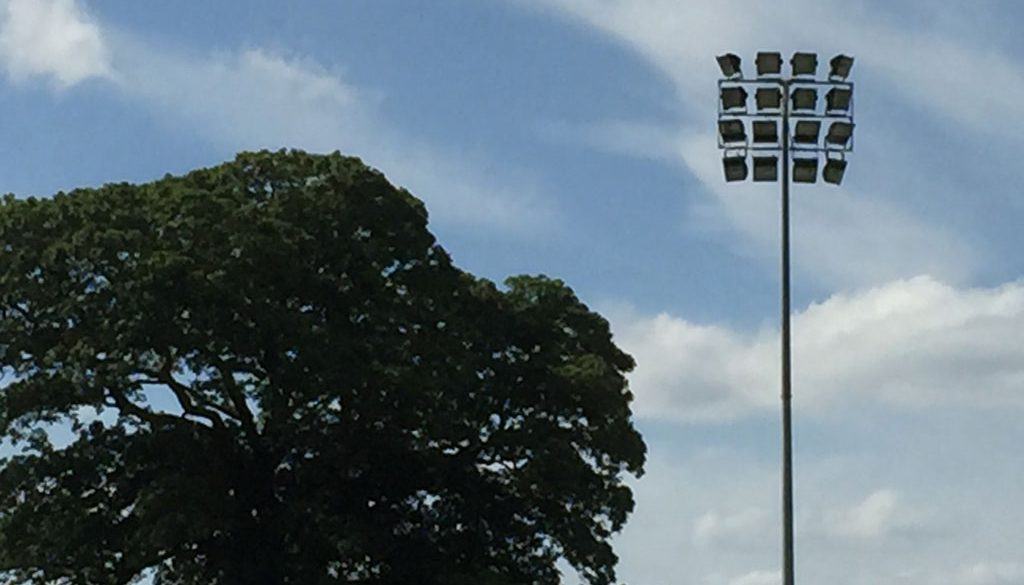 Match report from Top of the Table Clash
Thu 3rd February 2022 | Match Reviews
By Jay Cooper
In English football, Manchester City seem destined to win the Premier League as of now. Ditto, Fulham in the Championship. In the NWCFL Premier Division, Macclesfield appeared to have the same destiny. They were always the favourites to take the title before the season got underway, and they have more staff, a larger fan base and more pulling power than anyone else in the division. Up until the turn of the year, the script was indeed adhering to these predictions.
However, a slow start to January, including defeats to Prestwich Heys and Wythenshawe Town, had seen Skelmersdale United creep closer and closer to the Silkmen, to the point where, as of week beginning 24th January, Skem had gone to the top of the league on goal difference, with both teams having played 28, won 18, drawn 6 and lost 4. So, what came next for both teams? On Saturday, January 29th, the two sides squared off against each other at the Leasing.com Stadium in a tantalising six-point encounter.
Earlier this campaign, these two sides met at Skelmersdale's JMO Sports Park, and for the then-visitors, it was the 10th in a row of what would become a run of 12 unbeaten games in all competitions. However, it would also be one of only 2 draws in that same run, with Skem keeping a clean sheet and the score finishing deadlocked. For the hosts, this result was the first game in 11 that they had failed to score in.
Skem have racked up some seriously impressive scorelines – they've scored 3 or more goals in 17 different matches this season, and their goals total of 68 before this game sees them behind only Charnock Richard in the GF column of the table. Macclesfield had only scored 52 goals by comparison, but they also boast the best defence in the division, having conceded only 31 goals. Second in that regard, once again, is Skem United, who had only conceded just two more goals than the Silkmen.
On a bitterly windy day that made the game feel as if it were being played on a mountain peak, neither team would approach it with a relaxed mentality. It was a crunch tie, and it didn't disappoint.
The game began like a house on fire, with both teams happy to go forward in the early exchanges and not afraid to try and be cheeky, with scorpion touches and shooting from corners coming into the game. However, the chances were undercut by bad decision-making from both sides. When the chances came, and there were many of them, the shots at the end seemed to fall short, either because the player took too long to take it on, or because they struck earlier than necessary.
This opening quarter hour was exemplified by a miss of the season contender from Skem's Michael Howard. He was played in behind the Macclesfield defence by an excellent Mitchley through ball, he made a perfectly timed run, but took too long to get it out of his feet. Howard went around the goalkeeper Wallis, but the angle proved too tight for him and he skewered his shot wide of the far post.
Macclesfield's numbers 7 and 11 proved to be key and were involved in every attack the hosts had in the first half. These two players were "Eddie" Maieco and James Berry-McNally. Maieco's quick feet would go on to be a thorn in Skelmersdale's side all game long, and Berry-McNally's driving runs would go on to inspire multiple Macclesfield chances.
The end-to-end action carried on further into the first half hour, and Macclesfield really should have scored on 25 minutes, when Lewis Fensome's bullet header rattled off the crossbar and Sidi Fofana's venomous rebound was somehow kept out by a wonder reaction save from Skem skipper Ben Barnes.
No sooner than that chance had been cleared, did Skem go up the other side and take the lead – and it was some strike from Elliot Morris. A great cross-field switch by Michael Howard saw Morris, in a potentially offside position, unleash a powerful strike which flew past Wallis at his near post from 25 yards. The fierce wind was almost certainly a factor in the way the ball managed to elude the Silkmen stopper at his near post, but Skem had a lead all the same.
There would be a golden chance for Macclesfield ten minutes after they went behind, however. Maieco created this one on the right wing and sent a beauty of a cross into the area with plenty of pace. It found Owens in acres of space, but the man making his home debut couldn't find the target.
There was a quieter end to the first half in terms of chances, but one thing that did intensify were the challenges from both sides. With 5 minutes to go until half time, bot Macclesfield's Fofana and Skelmersdale's Nicholson were involved in challenges that saw them finish the half a little gingerly. The Macclesfield fans were furious that the referee, Mr Justin Walton, refused to issue any cards throughout the half.
The official announced 3 added minutes, and this was when the hosts chose the best time to draw level. Maieco created this opportunity by dancing around 2 or 3 red shirts on the left of the area, before laying the ball off to Neil Danns, who squared it to Berry-McNally for a tap in. A move started by Maieco and finished by Berry-McNally – it was inevitable that Macclesfield would score in this way based on how the game had played out thus far.
The half-time team talks would be vital – one team would need to come out into the second half with the same energy they'd previously had in order to outdo their opponents. And the team that did just that were Macclesfield.
A much less eventful opening to the second half saw Skem act much more standoff-ish than they had in the first half. At times, they looked to counter, but they seemed content to let Macclesfield have the ball and break quickly when they lost it. However, this would prove to play right into Macclesfield's hands.
Before any more goals were scored, however, the referee finally decided to reach into his pocket for a challenge again involving Fofana and Nicholson, which saw the Skem man receive the first card of the afternoon – it only took an hour.
Seven minutes later, Macclesfield, very deservedly, took the lead. Some slick passing in the final third led to a 3-on-2 situation in the attacking sides favour. Mark Duffy took the shot on earlier than he needed to, as he had Andy Owens with him, and the block looked to be enough to see the chance cleared – and that was when the ball fell to Neil Danns on the other side of the area and he lashed it home.
Skem weren't a lost cause by this time – not by any means. They were trying to recreate the ways in which they'd fashioned chances in the first half, and almost managed an equaliser in this way on 73 minutes. Another perfect dissecting through ball played Tom Croughan through 1-on-1, and Wallis smothered the chance. Yet, the rebound fell to Howard with the keeper in no man's land, and his volley would inevitably have gone in, but for some heroic recovery defending from Lewis Fensome, who got his body in the way.
With 5 minutes of normal time remaining, Skem's Kenneth Strickland almost completely shot his side in the foot. After intercepting a poor lay-off from Danns, he held the ball for far too long and has his pocket picked by substitute Brandon Lonsdale, but the shot was blocked by a covering Michael Grogan. This episode would act as a grim omen for what would come shortly from Skem.
Two minutes later, Macclesfield sealed the 3 points. Skem would shoot themselves in the foot after all. In attempting to play keep-ball under pressure at the back, one stray pass gifted possession to Lonsdale, who rode one challenge in the area and drilled the ball home off the base of the far post. Barnes didn't cover himself in glory either – had he moved at all, it would have been quite saveable.
That would be the last noteworthy action of the game, except a standing ovation for James Berry-McNally as he was substituted off in injury time – a similar reaction to that which Maieco had received 10 minutes earlier when he was replaced.
"We've prepared well all week, we knew Skem are a great team, but we started a bit sloppy", said Macclesfield's number 10 Mark Duffy post-match.
"But we really grew into the game, especially in the second half - I thought we took the game away from them, dominated them, and really restricted their chances."
Mark, who made only his 3rd appearance for Macclesfield in this fixture, having recently signed on from League 2 Tranmere Rovers, was also happy to sing the praises of his new side.
"The pitch is brilliant, the ground is brilliant, the owners have really revitalised it, and the crown, again, with nearly 4,500 coming to support the lads – you can't ask for much more really," he continued.
"It's down to the players now to work hard, get those results and get that promotion that everyone is after."
Skelmersdale manager Paul McNally also offered his thoughts on what he felt went wrong for his side.
"I think their midfielder were a little stronger today. They seemed to grow a bit stronger in that second half – that goal will have spurred them on just before half time," he began.
"Some of our players came out and seemed to make a few little errors, and that happens, but over the season we've been massively consistent, and it's just about getting back on the horse and going again.
"Because of our FA Cup run last season, everyone thinks we should be challenging for the league. But this club is still rebuilding – we've had a turbulent few years, and we're trying to move forward, and I feel we're ahead of ourselves in terms of progress," he continued, when reflecting on the season that his side have had thus far, and it's not over yet."
With Skem now on the back foot in the title race, the gaffer has already put this game behind him.
"Wythenshawe Town, next Saturday, away. That's where my head is now. We couldn't have a tougher game, really. They'll be gunning for us, but over the course of the season, nobody can begrudge where we are, and if you'd have said we'd be within 3 points of the top at the start of the season, I'd have absolutely taken that."
In what promises to be the first NWCFL full season not to be interrupted by a pandemic out of the last three attempts, the title race is certainly not something to take your eyes off. Three points separate the top two, with the same amount of games played – it's still very much up in the air. However, after this battle at the top, and particularly the way in which that battle played out in the second half, it's advantage Silkmen, but they ought to have eyes in the back of their head as we enter the twilight of the season.