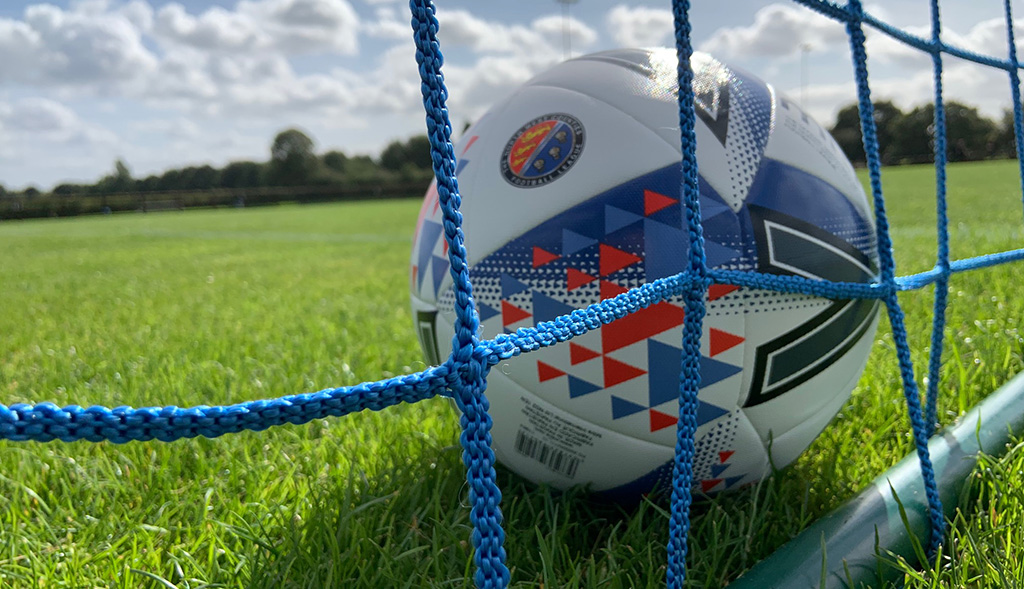 NWCFL 2021-22 Cup Competitions to commence
Thu 9th December 2021 | Macron Cup
By Gary Langley
At the start of the season we were unsure whether or not we could incorporate our two lead Cup Competitions, The Macron League Cup and the Division One Cup, known this season as The Edward Case Cup. The operation of these competitions was decided to be reviewed as we got to the end of the calendar year and was dependant on getting a minimum amount of league games played.
Following a mid-season review, a proposal was put to the League Management Committee Meeting on Wednesday and confirmed. A schedule has been proposed and subsequent draw taken place for both Cup Competitions. The Edward Chase Cup will commence W/C 21st February 2022, 2nd Round W/C 7th March 2022, 3rd Round W/C 21st March 2022 with the Quarter Finals on either 30th April or 2nd May. The Semi-Finals are scheduled for 7th May with the Final on the 14th May. The Competition was a straightforward draw without groups.
The Macron Cup was regionalised into groups for the draws and the draw has been made for the first two rounds. Round One Takes place on 14th March, Round Two on 28th March. The Third Round will take place W/C Monday 11th April, Quarter Finals on Saturday 30th April, The Semi Finals on Saturday 7th May and the Final on Saturday 14th May provided that the same team does not reach the final of both tournaments.
THE DRAWS:
First Division Challenge Cup (Edward Case Cup)
First Round: Week commencing Monday 21st February 2022
| | | | |
| --- | --- | --- | --- |
| 1 | AFC Darwen | v | Nelson |
| 2 | Ellesmere Rangers | v | St Martins |
| 3 | Campion | v | Bury AFC |
| 4 | Holker Old Boys | v | Cleator Moor Celtic |
| 5 | Brocton | v | Stafford Town |
| 6 | Ilkley Town | v | Steeton |
| 7 | St Helens Town | v | Bacup Borough |
Second Round: Week commencing Monday 7th March 2022
| | | | |
| --- | --- | --- | --- |
| 1 | Abbey Hulton United | v | Rocester |
| 2 | Alsager Town | v | Abbey Hey |
| 3 | Ashton Town | v | South Liverpool |
| 4 | Barnton | v | Cammell Laird 1907 |
| 5 | Ellesmere Rangers or St Martins | v | Sandbach United |
| 6 | Atherton LR | v | Pilkington |
| 7 | Daisy Hill | v | Holker Old Boys or Cleator Moor Celtic |
| 8 | Campion or Bury AFC | v | AFC Blackpool |
| 9 | Garstang | v | Ilkley Town or Steeton |
| 10 | Golcar United | v | Chadderton |
| 11 | Brocton or Stafford Town | v | Eccleshall |
| 12 | St Helens Town or Bacup Borough | v | AFC Darwen or Nelson |
| 13 | Cheadle Heath Nomads | v | New Mills |
| 14 | Cheadle Town | v | FC Isle of Man |
| 15 | Maine Road | v | West Didsbury & Chorlton |
| 16 | Wythenshawe Amateurs | v | Stockport Town |
3rd Round : Week commencing Monday 21st March 2022
| | | | |
| --- | --- | --- | --- |
| 1 | Winner match 4 | | Winner match 11 |
| 2 | Winner match 15 | | Winner match 16 |
| 3 | Winner match 8 | | Winner match 12 |
| 4 | Winner match 3 | | Winner match 13 |
| 5 | Winner match 6 | v | Winner match 7 |
| 6 | Winner match 5 | | Winner match 14 |
| 7 | Winner match 10 | | Winner match 9 |
| 8 | Winner match 1 | | Winner match 2 |
THE MACRON CUP - Regional Groups
GROUP ONE
First Round to be played week commencing Monday 14th March 2022
| | | | |
| --- | --- | --- | --- |
| 1 | Ashton Athletic | v | Burscough |
| 2 | Squires Gate | v | AFC Blackpool |
| 3 | Charnock Richard | v | Cleator Moor Celtic |
| 4 | Atherton LR | v | Skelmersdale United |
| 5 | Ashton Town | v | Daisy Hill |
| 6 | Holker Old Boys | v | Longridge Town |
| 7 | Garstang | v | St Helens Town |
| 8 | Pilkington | Bye | |
Second Round to be played week commencing Monday 28th March 2022
| | | | |
| --- | --- | --- | --- |
| 1 | Pilkington | v | Garstang or St Helens Town |
| 2 | Holker Old Boys or Longridge Town | v | Ashton Town or Daisy Hill |
| 3 | Charnock Richard or Cleator Moor Celtic | v | Ashton Athletic or Burscough |
| 4 | Squires Gate or AFC Blackpool | v | Atherton LR or Skelmersdale United |
GROUP TWO
First Round to be played week commencing Monday 14th March 2022
| | | | |
| --- | --- | --- | --- |
| 1 | West Didsbury & Chorlton | v | Vauxhall Motors |
| 2 | Cammell Laird 1907 | v | Stockport Town |
| 3 | Wythenshawe Amateurs | v | Maine Road |
| 4 | AFC Liverpool | v | FC Isle of Man |
| 5 | South Liverpool | v | Litherland Remyca |
| 6 | Barnton | v | Irlam |
| 7 | Lower Breck | v | Wythenshawe Town |
| 8 | Runcorn Town | Bye | |
Second Round to be played week commencing Monday 28th March 2022
| | | | |
| --- | --- | --- | --- |
| 1 | Barnton or Irlam | v | South Liverpool or Litherland Remyca |
| 2 | Runcorn Town | v | AFC Liverpool or FC Isle of Man |
| 3 | West Didsbury or Vauxhall Motors | v | Cammell Laird 1907 or Stockport Town |
| 4 | Lower Breck or Wythenshawe Town | v | Wythenshawe Amateurs or Maine Road |
GROUP THREE
First Round to be played week commencing Monday 14th March 2022
| | | | |
| --- | --- | --- | --- |
| 1 | Bury AFC | v | Prestwich Heys |
| 2 | Ilkley Town | v | Campion |
| 3 | Barnoldswick Town | v | Steeton |
| 4 | AFC Darwen | v | New Mills |
| 5 | Padiham | v | Nelson |
| 6 | Golcar United | v | Avro |
| 7 | Chadderton | v | Bacup Borough |
| 8 | Abbey Hey | Bye | |
Second Round to be played week commencing Monday 28th March 2022
| | | | |
| --- | --- | --- | --- |
| 1 | Golcar United or Avro | v | Abbey Hey |
| 2 | Chadderton or Bacup Borough | v | Ilkley Town or Campion |
| 3 | Bury AFC or Prestwich Heys | v | Barnoldswick Town or Steeton |
| 4 | Padiham or Nelson | v | AFC Darwen or New Mills |
GROUP FOUR
First Round to be played week commencing Monday 14th March 2022
| | | | |
| --- | --- | --- | --- |
| 1 | Northwich Victoria | v | Macclesfield |
| 2 | Cheadle Town | v | Cheadle Heath Nomads |
| 3 | Abbey Hulton United | v | Alsager Town |
| 4 | Ellesmere Rangers | v | St Martins |
| 5 | Brocton | v | Winsford United |
| 6 | Stafford Town | v | Eccleshall |
| 7 | Congleton Town | v | Rocester |
| 8 | Sandbach United | Bye | |
Second Round to be played week commencing Monday 28th March 2022
| | | | |
| --- | --- | --- | --- |
| 1 | Cheadle Town or Cheadle Heath Nomads | v | Congleton Town or Rocester |
| 2 | Northwich Victoria or Macclesfield | v | Sandbach United |
| 3 | Ellesmere Rangers or St Martins | v | Stafford Town or Eccleshall |
| 4 | Brocton or Winsford United | v | Abbey Hulton United or Alsager Town |