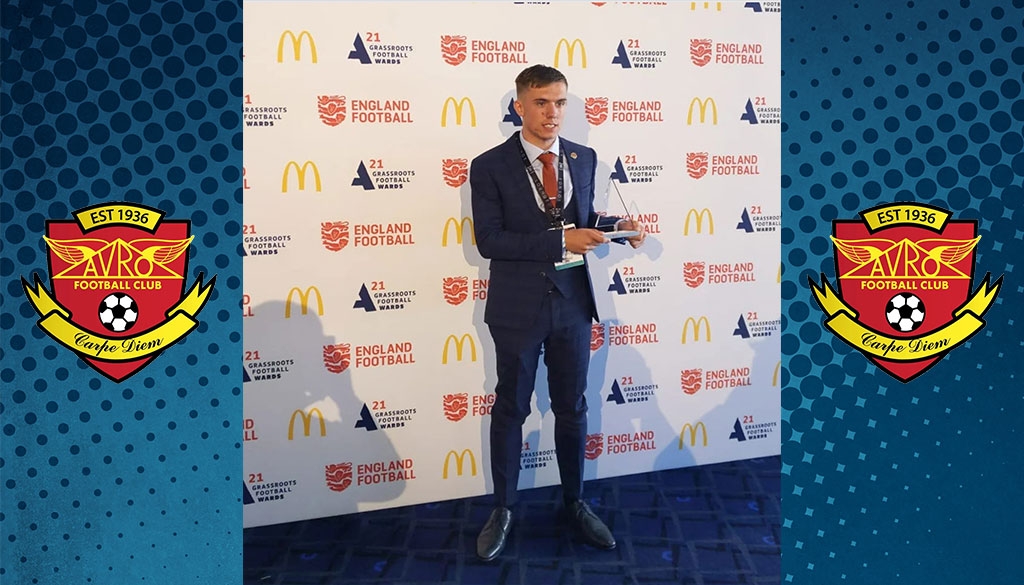 Accolade for Avro Volunteer Charlie O'Brien
Tue 10th August 2021 | Avro
By Gary Langley
A while back Mark Hutton at Avro FC nominated Charlie O'Brien, son of joint manager Lee O'Brien for the FA Young Volunteer of the Year Award and the club were delighted to announce he has won this prestigious national award from the Football Association.
In college holidays Charlie (17) often spends up to 12 hours at the club and has worked to organise and digitise many separate systems and ways of working and put the club on a modern, professional basis. The Club have stated that they are very proud that he has been chosen as the winner from over 3,000 nominations. The club feel that they are lucky both as a club and a league, to have such fantastic young people involved in our game.
Charlie is pictured receiving his award on Saturday at Wembley and had a fantastic day.