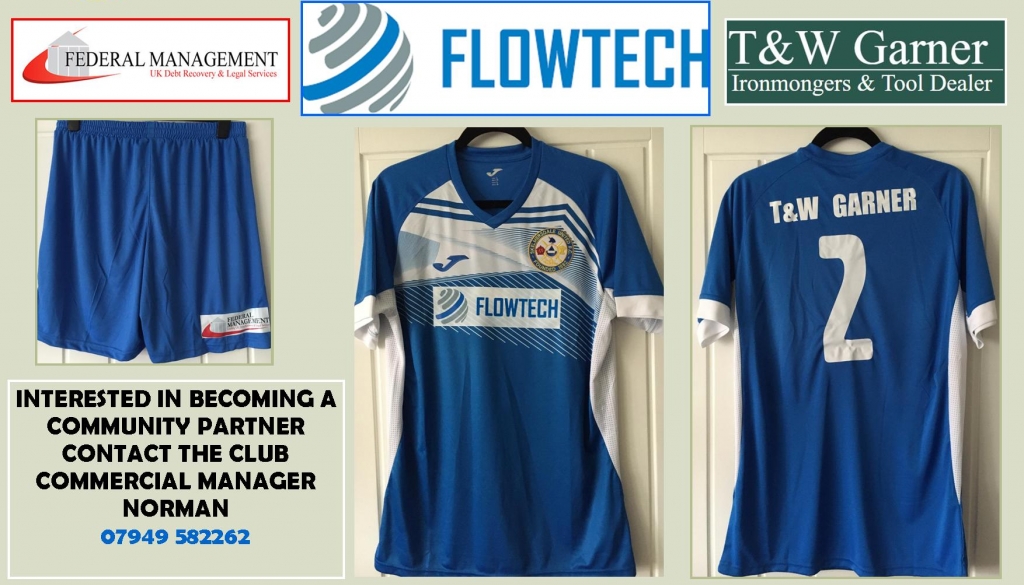 Skem announce New Shirt Sponsor
Sun 1st August 2021 | Skelmersdale United
By Gary Langley
Premier Division Skelmersdale United have been busy over the summer and developed their commercial relationships, including a new shirt sponsors.
Ahead of the new North West Counties season, Skelmersdale United are delighted to announce FLOWTECH as the Main shirt sponsors, along with T&W Garners
Skelmersdale based Flowtech are the largest distributor of Fluid Power products within the UK and Ireland. Trading since 1983, they are renowned for stocking and sourcing the widest range of Hydraulic, Pneumatic and Industrial products within the industry.
A company spokesman said "We are pleased to be able to sponsor our local football team, we initially came aboard last year, upping our commitment for the coming season and we are proud to see our Company name on the club shirts and look forward to a long and successful partnership.
Joining Flowtech will be T&W GARNER, needing little introduction to the people of Skem, Garners are the oldest establishment in the Town and have been trading at their Witham Road address since 1878. The Ironmongers and Tool dealers are renowned for its wide and varied range of goods and the friendly & helpful staff of a traditional business who are always ready & willing to offer advice and help with your needs. Garners will have their name on the back of the club shirts.
The two Companies will join Federal Management who announced earlier will be sponsoring the club shorts along with the much needed high-tech defibrillator.
Chairman of the club Paul Griffiths said "We are delighted to welcome the three companies into the fold, it has been a difficult few years for the club but with success in last seasons FA Cup and the commitment from Flowtech, Garners and Federal Management and our regular dedicated Commercial Partners the future is bright at Skem"
Skelmersdale United are delighted to have these partners on board and extend the invitation to all businesses in the area and beyond If you or your company would like to join the ever-expanding Community Partnership with the club then please contact Commercial Manager Norman on 07949582262