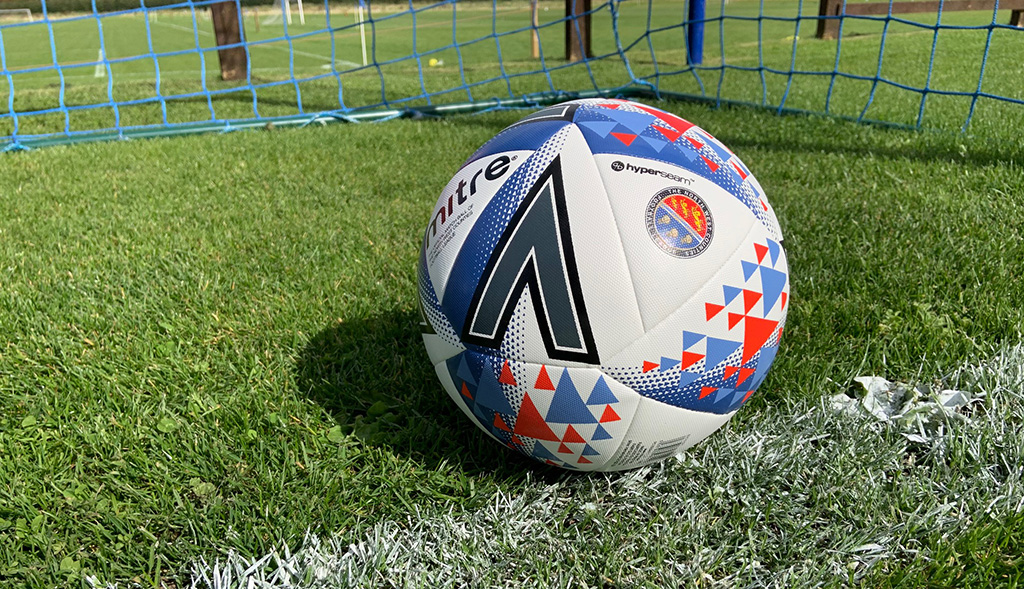 Weekend Preview - Division One South
Fri 30th July 2021 | Match Previews
By Gary Langley
Division One South looks very different this season to last as it has a number of new members as well as FC Isle of Man, who were originally moved to Division One North, but moved back over after a review into the clubs logistical circumstances.
Add into the mix a number of clubs considerably strengthening their squads over the summer and this could possibly be the most competitive and open Division One South that we have had.
Looking at this weekends fixtures, FC Isle of Man start their campaign with a trip to Brantingham Road to take on Maine Road. The Islanders are a bit of an unknown quantity at the moment but on paper are a very strong side. They have been training together for the last six weeks and whilst they have not been able to play any standard pre-season games, they have played inter-squad games. Manager Chris Brass is quoted this week as saying "We (FCIOM) are expecting the Maine Road game to be tough and whilst folk on the Island are expecting this to be easy, I completely disagree with that. I think we go into the game on Saturday prepared and expecting the hardest challenge."
Maine Road also go into this fixture fresh, they recently travelled to Marley to face Steeton and came away with a 3-1 win in pre-season, they also had a good run out at Avro and are ready for the new campaign.
Alsager Town and West Didsbury and Chorlton are both many peoples fancy this season to challenge for promotion and they go head to head at Woodpark Stadium. Both of these clubs were busy in pre-season, Alsager drawing 2-2 with City of Stoke recently and have added more strength into the squad with the addition of Finlay Phillips, Dado Mamudo and goalkeeper Joey Oldham.
West start the campaign buoyed by an impressive 1-0 summer win over Altrincham which wasn't just about the scoreline but also an impressive team performance. That goes into the same category as their win over Stalybridge Celtic. They have had a solid summer overall and will be keen to get a good start under their belts.
Abbey Hey welcome Matt Jansen's Stockport Town to The Abbey Stadium in what looks like an intriguing encounter. Terry Hincks and Chris Woods' team have had a busy summer of preparation which included a friendly game win at Vauxhall Motors, they have also added to their squad by the return of midfielder Tom Murray to the club.
Stockport Town are a very different club this season in many ways. They've gone for the revolution rather then evolution stance as they have completely overhauled their coaching and playing options. They look a real prospect this season with Matt Jansen at the helm. He has brought in a number of players and secured existing squad members who the club think will give Town the edge. Raeece Ellington has signed up for another season as has Max Dickov who is an exciting prospect at any level! Defender, Jamie Wrench has joined the club on a one year deal from Crewe Alexandra, Tom Beckett has joined up from AFC Fylde and Stockport County legend Paul Turnbull has signed a two year deal with the club and will lead from the front as he takes the role of club captain.
Newcomers Stafford Town welcome Ellesmere Rangers to Evans Park with the Stafford Club looking to make an impact following their arrival from the Midlands League. Like with FC IOM they bring an element of the unknown into the division this season having retained a largely Staffordshire/midlands based squad. We have seen in the past that this player pool can really blossom in our League and they may well surprise some people. Ellesmere will be looking to improve on their recent performances in the league and having had a full summer of preparation they will be keen to hit the ground running.
Cheadle Town and New Mills are no strangers to each other and they face each other this weekend with both clubs having been busy over the summer by way of preparation and personnel. Cheadle go into the game off the back of a decent 2-1 pre-season win over Knutsford whilst New Mills have consolidated their squad in readiness for the campaign by adding Joe Bevan to the squad and bringing Jake Pollard back to Church Lane.
Sandbach United are expected to challenge this season and they get their campaign under way by hosting another new league member in Brocton FC. Sandbach go into this campaign on the back of impressive performances against Nantwich, South Liverpool and Eastwood Hanley, who they saw off 7-0 on the day. They have also a couple of new players in as well as a new Head Coach, Aaron Duce who has come in following the departure of Steve Wright at the end of the ill-fated 20-21 season.
Brocton have had a mixed pre-season, drawing with Boldmere St Michaels, taking a 4-0 defeat at Stone Old Alleynians but recording an impressive 5-2 win over the Khalsa Sporting Feds. Like neighbours Stafford Town, they have retained a largely midlands-based squad and it will be interesting to see if Brocton can mount a challenge this season.
Another new club to the league are Rocester and they host Eccleshall this weekend at Hillsfield. You can't say that Rocester haven't tried to review their options as they played four friendlies in a week recently with mixed fortunes, however our eyes on the parish mention strong performances and attempts to play out from the back, so they should fit in well in Division One South.
Eccleshall seem to either fly out of the traps and really go for it or take a while to get going and end up playing catch-up in recent seasons, they will be hoping it's the former as they go into the new season with a number or more local fixtures. Their pre-season has been fairly balanced with a couple of wins, a draw and a couple of defeats which have blown off the cobwebs.
A side who many are quietly tipping this season are Cheadle Heath Nomads, they begin their campaign with a trip to The Prabhu Ventures Stadium to face Cammell Laird 1907. The Nomads finished off their busy summer of preparation with a hard-fought 3-3 draw against Stockport Georgians on Tuesday night in monsoon-like conditions at the proseal stadium. However, a grafting performance capped off a useful summer for them. Lairds have had a solid pre-season, drawing 1-1 with Marine FC and having put in good performances against the likes of Vauxhall Motors, City of Liverpool, FC St Helens and Tranmere Rovers over the summer.
St Martins have a new look about them this season and they welcome Abbey Hulton United to the Venue. St Martins have added defender Adrian Barnes to the squad as well as Jay Clarke from Tranmere. Harry Murray is stopping on and he has been made cub captain this season and he will be joined by Jordan Harper who is also staying from last season and he is appointed vice-captain. Abbey Hulton have had a busy pre-season which included a win against Leek CSOB and a tough game against Uttoxeter Town.
There you have it, this weekends Division One South games. Lots to choose from and the games will keep coming thick and fast (hopefully!). If you are out at a game this weekend, please follow club safety guidance, stay safe and enjoy the games.