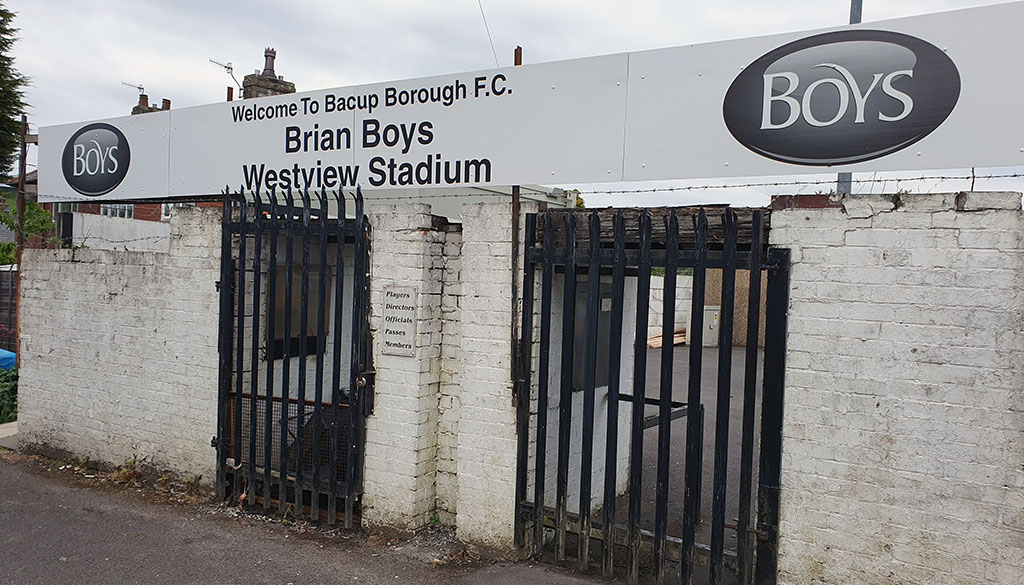 MP Visits Brian Boys Stadium to talk Independent Football Regulation
Mon 5th July 2021 | Bacup Borough
By Gary Langley
Member of Parliament, Jake Berry is a recent visitor to the Brian Boys Stadium to discuss several topics including a fan led review to introduce an Independent Football Regulator in England writes Steve Brown at Bacup Borough. The Rossendale MP wanted to gather the thoughts of the Bacup Borough manager, Brent Peters, who has signed the petition along with over 142,000 others that wish to see an Independent Football Regulator introduced in order to safeguard the beautiful game impartially in this country.
This initiative comes off the back of several high profile figures such as Gary Neville, Rio Ferdinand and Gary Lineker all calling for better regulations within the game, especially after the Premier League's so called 'Big Six' clubs were planning on breaking away to join a European Super League. A letter - that was signed by 22 people in total including Micah Richards and Jamie Carragher - calls for the appointment of an Independent Football Regulator and expresses support for the government in blocking any such move by clubs wishing to detach themselves from the country's football pyramid.
Talking to the borough manager he said. "It's really good to see Jake visit the club and take an interest in this matter. A few weeks ago he requested to come and talk to me about the possible plans for an Independent Football Regulator in this country and I was happy to accept." "It's important that we all work together and have something in place that represents the interest of supporters, protects against bad practices and stops clubs from running off and doing their own thing for their own selfish-interests. The game definitely needs to be controlled much better than it has been recently in my opinion. The introduction of a regulator would achieve this, and would mean that decisions are made for the wider good of the game and not the few who seem to be able to do what they please." "Being able to sit down with our MP allowed the club the opportunity to voice a few concerns which affect the majority of teams at this end of the footballing pyramid. I wasn't just speaking to Jake about matters relating to Bacup Borough, I was addressing concerns on behalf of all semi-professional football clubs. If that means that our MP can go back to Westminster and relay that message to his colleagues in positions of authority then it can only be seen as a positive."
A government-initiated fan led review is due to take place at some stage during the course of this year. The review will be chaired by former sports minister Tracey Crouch and will look at several areas of concern. Racism, supporters' representation within clubs, LGBTQ issues, ticket pricing and distribution of income. A spokesperson for the government said. "Football clubs are the heart of local communities and have a unique social value, which is why we are proceeding with our commitment to undertake a wide ranging, fan led review of football governance.