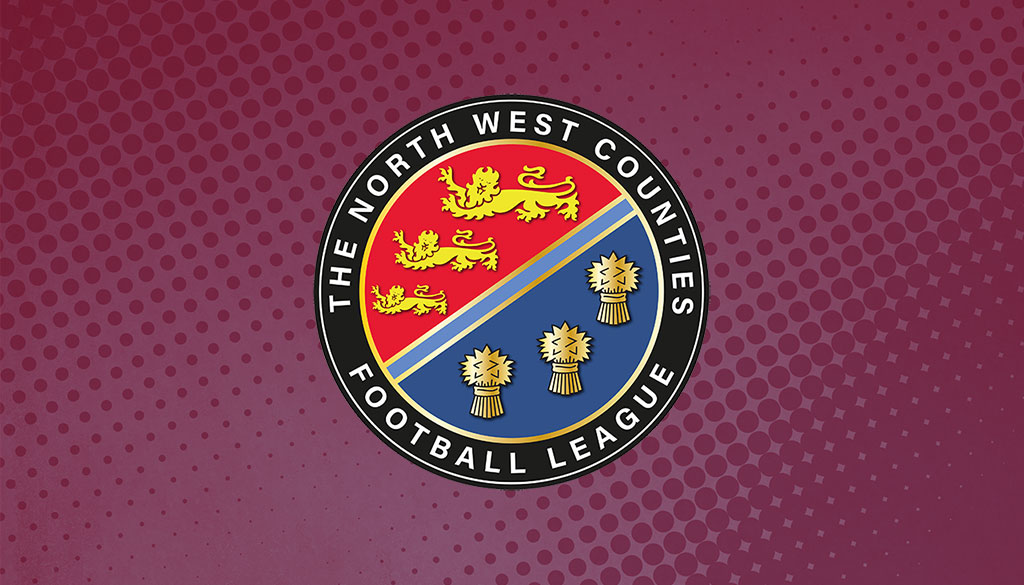 FA Restructure Details Announced
Tue 18th May 2021 | Announcements
By Gary Langley
Following a meeting of the FA Leagues Committee the approved allocations of clubs into League and Divisional places has been confirmed.
That restructure involves a new division at Step 4, two new divisions at Step 5 and Step 6 reduced by three divisions which means the inevitability of many lateral moves.
As part of the re-structure a number of clubs have been laterally moved across Steps 5 and 6 which has given the NWCFL Premier Division and Division One North and South a very different look as we head towards our 40th anniversary. A number of clubs accepted the FA's invitation for upward movement and County Feeder League clubs have been allocated to backfil the two vacancies in the North Division.
So what does this mean for the North West Counties League? Below is a Divisional Breakdown on who has gone where.
North West Counties League Premier Division.
Bootle, 1874 Northwich and FA Vase Finalists Warrington Rylands have accepted The FA's invitation to be promoted to Step 4, they will compete in next seasons Northern Premier League - West. Congratulations to all three clubs who have had massive momentum behind them in recent seasons and will likely make a real impact in that division. A big loss for the NWCFL but time has proven over the years that clubs generally leave us and keep on building on and off the park.
We also say goodbye to longstanding member Congleton Town who have been moved into the Midlands Football League Premier Division. They move over with Hanley Town and Whitchurch Alport. We wish all of those clubs well, all have represented the league with distinction in recent years.
It's not all goodbyes though, we welcome Macclesfield FC who have been placed into the Premier Division under National League System Regulation 6.3. They have big plans afoot and have been immediately been placed in at Step 5 following many changes there at the club since Macclesfield Town were relegated from the EFL a couple of seasons ago. A warm welcome to all at the club.
There have been promotions into the Division, we can confirm that AFC Liverpool, Lower Breck and Prestwich Heys have accepted The FA's invitation to be promoted into the Premier Division from Division One North as have Vauxhall Motors and Wythenshawe Town from Division One South. Stone Old Alleynians also leave us, they have accepted promotion but have being placed by The FA into the Midland Football League Premier Division with Congleton, Hanley and Alport. Given all of the turmoil over the last two seasons caused by Covid-19, it is nice to see Vauxhall Motors promoted in particular as they mathematically won promotion in 2019/20 only to have it taken away from them.
North West Counties League Division One South
Due to the major changes, in particular at Step 6 where three national Step Six Divisions have been removed, there have been a considerable number of lateral moves nationally across Step Six. No clubs were relegated last season, that was taken off the table quite early when the re-organisation was confirmed. Starting in Division One South, the first thing to note is that FC Isle of Man have been laterally moved to the Division One North.
We welcome four clubs into Division One South from the Midlands region. Stafford Town, Brocton and Rocester have been placed into the Division from The Midlands Football League Division One and Wem Town join us from the West Midlands Regional League. These moves give us a slightly larger geographical range in the league but also continues in making that a very strong division to compete in.
North West Counties League Division One North
Not too many changes to Division One North, however the ones that there are, are significant. We welcome Campion AFC who have been laterally moved to us from the Northern Counties East League Division One. Hailing from the Manningham area of Bradford, Campion have a strong repuation for playing good football and they will fit in well in the Division.
Because of there being two vacancies in the Division there have been two County feeder league clubs invited by The FA to backfill the two vacancies. We welcome Ilkley Town AFC from the West Yorkshire League who were doing well in the West Yorkshire League before Covid brought an end to their season. Their journey into Step Six has seen them take great strides on and off the park and we offer them a warm welcome into the NWCFL.
The other promoted side are a classic name in Non-League Football and that is South Liverpool FC. South Liverpool join us from the West Cheshire League, a Division they have dominated over the last few years. The club has a long history and was hastily reformed in 1991 following the swift demise of the original club who had been stalworts of the Northern Premier League for many years, they had previously won the Welsh Cup and applied on a couple of occasions to join the Football League. The clubs officials are largely still in-tact from their NPL days but they have also decided after a number of years to apply to re-join the pyramid. We wish them well and welcome them to what is looking like a really tough division once again this season.
So all-in-all there is change to around a third of the North West Counties Football League with a number of moves, promotions and backfill vacancies having taken place. It should be noted that this is a restructure carried out by the Football Association rather than a normal promotion/relegation situation generated by a normal league season.
As we head towards our 39th year the league, as always looks as strong as ever and will give all member clubs a strong platform to build, compete and to play football in the right spirit. Here's hoping for a strong season with very few interruptions!
PREMIER DIVISION
AFC Liverpool, Ashton Athletic, Avro, Barnoldswick Town, Burscough, Charnock Richard, Irlam, Longridge Town, Litherland Remyca, Lower Breck, Macclesfield FC, Northwich Victoria, Padiham, Prestwich Heys, Runcorn Town, Skelmersdale United, Squires Gate, Vauxhall Motors, Winsford United, Wythenshawe Town.
DIVISION ONE NORTH
AFC Blackpool, AFC Darwen, Ashton Town, Atherton LR, Bacup Borough, Bury AFC, Campion AFC, Chadderton, Cleator Moor Celtic, Daisy Hill, FC Isle of Man, Garstang, Golcar United, Holker Old Boys, Ilkley Town AFC, Nelson, Pilkington, South Liverpool, Steeton, St Helens Town.
DIVISON ONE SOUTH
Abbey Hey, Abbey Hulton United, Alsager Town, Barnton, Brocton, Cammell Laird 1907, Cheadle Heath Nomads, Cheadle Town, Eccleshall, Ellesmere Rangers, Maine Road, New Mills, Rocester, Sandbach United, St Martins, Stafford Town, Stockport Town, Wem Town, West Didsbury & Chorlton, Wythenshawe Amateurs.