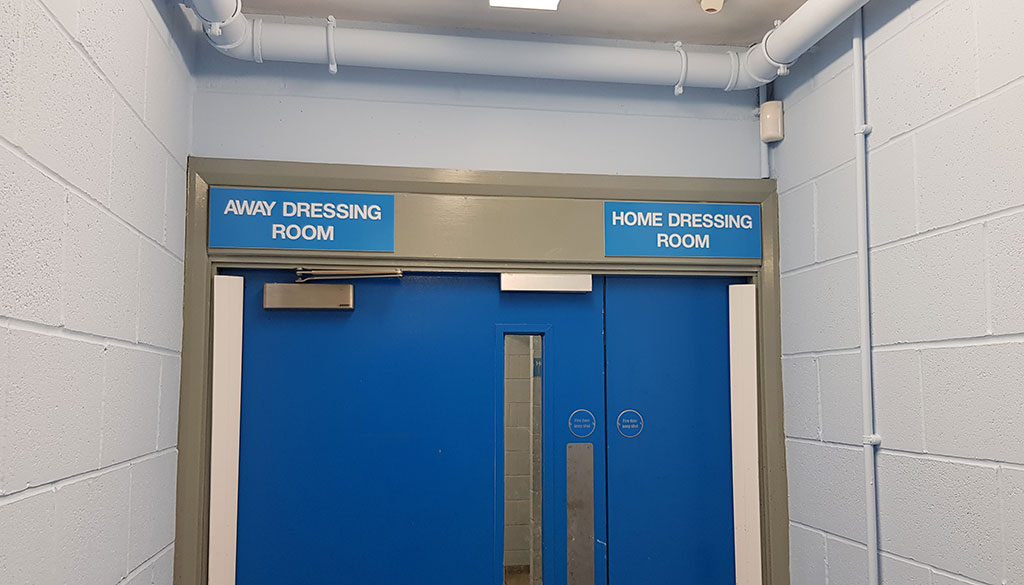 Sandbach United make wise use of Grant Funding
Fri 23rd April 2021 | Sandbach United
By Gary Langley
Division One South side Sandbach United have made use of the time and grant funding available from the Pandemic to create something positive at the club out of a difficult pandemic situation. The club have continued to look at their matchday experience offering and created an external bar and seating area.
A statement from the club reads:
"Over the last month the club has been working on improvements to it's bar area. Our small inside bar awas starting to struggle with capacity so the clubs board of directors decided to make drastic improvements and what better time than now as we start to exit what has felt like an eternal lock down. Utilising Covid grants has really helped make this achievable for us when ordinarily it would have been difficult to budget for.
We are pleased to announce the opening of our outside bar area which seats can seat 100 people, and comes with lights heaters and a great view of the facility and is open to members and non members alike.
"As the road map continues to unfold and spectators are once again allowed into games it will be a real asset for us and a we hope will be a factor in improving attendance, it certainly adds to the match day experience.
We welcome you all at some point to "The Cross Bar"