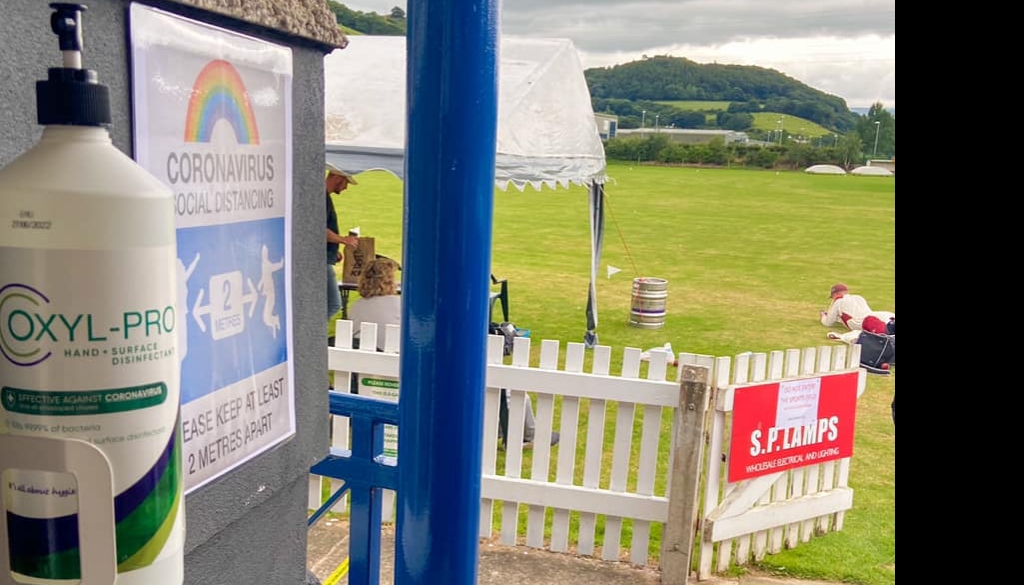 Chemiteq plays part helping football clubs get grounds ready
Wed 16th September 2020 | Announcements
By Gary Langley
Local firm, Chemiteq have released details this week about their extension of their offer to NWCFL Clubs of free starter packs of disinfecting and sanitzation products as we work towards the start of the new season. Their statement released this week reads:
Football clubs have been able to ready their grounds for the safe return of supporters with the help of a generous donation from chemicals experts.
Teams that play in the North West Counties League can ask to be sent a free starter pack from Chemiteq that contains a new multipurpose product from its Oxyl-Pro range.
The Warrington-based company, which primarily provides water treatment solutions and advice to the industrial sector, has delivered more than £5,000 worth of stock to more than 50 destinations already as part of a popular initiative that has also benefitted amateur outfits in the Cheshire League.
"We've seen first-hand how much is expected of clubs just to open the turnstiles again," said director Alan Riding.
"It's an enormous undertaking, particularly for those run solely by volunteers. Not only that, it isn't easy to get hold of appropriate sanitiser that can really make a difference – and that's where we're happy to assist."
Oxyl-Pro Hand and Surface Disinfectant passed rigorous tests earlier this year to demonstrate it provides an effective defence against coronavirus. Made from hydrogen peroxide and stabilised using food additives, it has no odour and degrades to oxygen and water. As a result, it can simply be sprayed onto affected areas and left to dry, making it ideally suited to football clubs tasked with mitigating the risk of transmitting Covid-19 by making sure their facilities are compliant with current Government legislation and additional FA-issued guidance.
"I can't tell you how timely the offer was for us," said Jimmy Whyte, chairman at Ashton Athletic.
"We grabbed it with both hands, and why wouldn't you?"
Any Clubs interested in taking advantage of this offer are encouraged to drop Chemiteq a line at enquiries@oxylpro.com or call 01606 851782