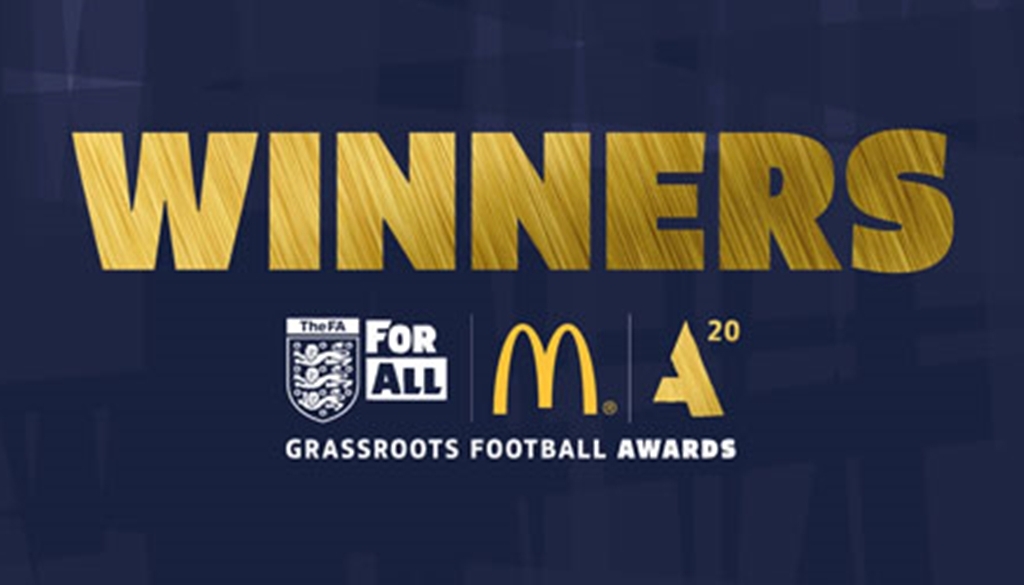 Sandbach United awarded National Grassroots accolade
Thu 27th August 2020 | Sandbach United
By Gary Langley
Division One South Club Sandbach United have been announced as Grassroots Club of the year for 2020.
The club had been sitting on the news for a short while prior to the announcement on Wednesday. The club were visited a few weeks ago by Manchester United Ladies Manager, Casey Stoney to have the news broken to them about their success, however the news needed to be kept confidential until the co-ordinated announcement. They were rightly pleased, and relieved to formally announce their success.
Sandbach United have expressed their joy, stating their pride having come from relatively humble beginnings in 2004 to the Community Football Club they are today having over 700 players spread across 48 teams, playing out of the Hind Heath Road facility.
The FA Website states "This lifelong football journey begins with their youngest stars at reception age and Year 1, through to the adult and veteran teams. Playing, coaching and volunteering opportunities make this an incredible social adventure where the friendships are for life.
Everybody is encouraged. Volunteer coaches are funded by the club to do their level two badges, ensuring they improve and develop emotionally, physically, mentally and technically to really understand their players. This has a positive effect on everyone around them."
Head of Football, Oliver Byron said "This award belongs to everyone involved in this wonderful club. Its for every player, coach, volunteer, parent and anyone else connected to us and help us do what we do. Its a very proud day for the club, the town and the community".