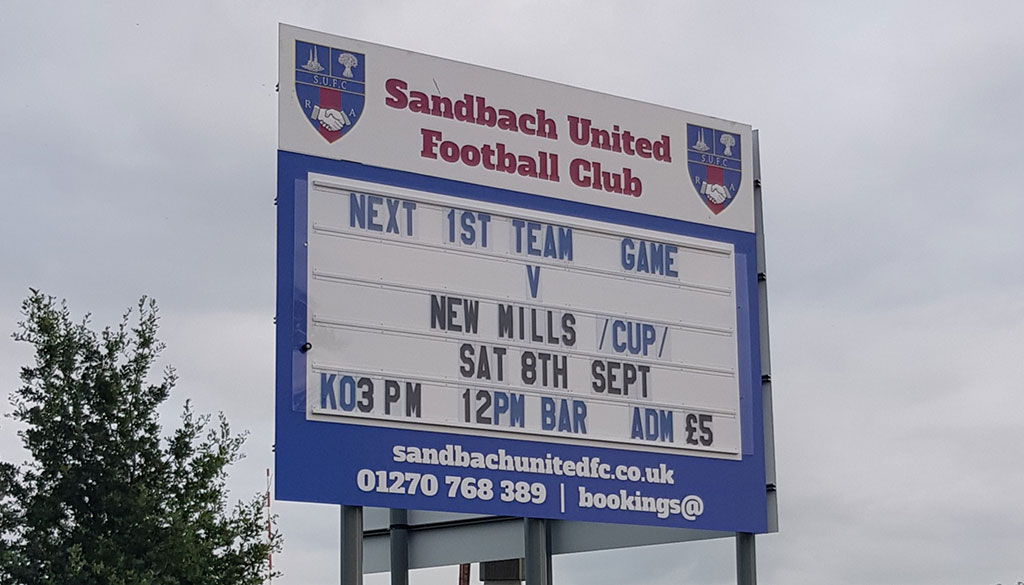 Chairman Steps Down At Sandbach United
Wed 17th June 2020 | Sandbach United
By Martin Fallon
The last few months has seen lots of activity at Sandbach United that have had an effect on both the First Team and the club as a whole.
The First Division Souh side's Chairman Paul Reel offered his resignation with immediate effect last week which was accepted by the executive committee and a due process will now take place to appoint a new Chairperson over the closed season prior to the club AGM.
Paul has been a long standing member of the club serving for well over a decade in a number of different roles over the years including First Team Manager, He was appointed Chairman as the club entered the North West Counties and has been a coach to the younger age groups. Paul will remain at the club where he will help to coach and run the soccer school, something he is very passionate about.
The club and the First Team in particular thank Paul for his long service and wish him well in the future. Pete Colclough, the current Business and Facility Manager, will fill the role on a temporary basis pending the new appointment.
A club statement said "Being a Chair is almost a full time job in itself let alone trying to do it as a volunteer and run a business like Paul does which has seen itself grow very busy over the last few months. So we fully understand his reasons, of which there are many, for stepping down.
"We will obviously enter a phase of transition whilst we await the new appointment but already a sea of change has begun and has been underway since the last season was voided. Some of you may well have seen the social media that has been put out and the ground upgrades and renovations that are taking place which is fantastic for the club players and supporters.
"There is a real feeling of solidarity and a buzz about the place. If we can transpose that to the pitch then anything is possible in the upcoming season if and when we get the green light to play football again."