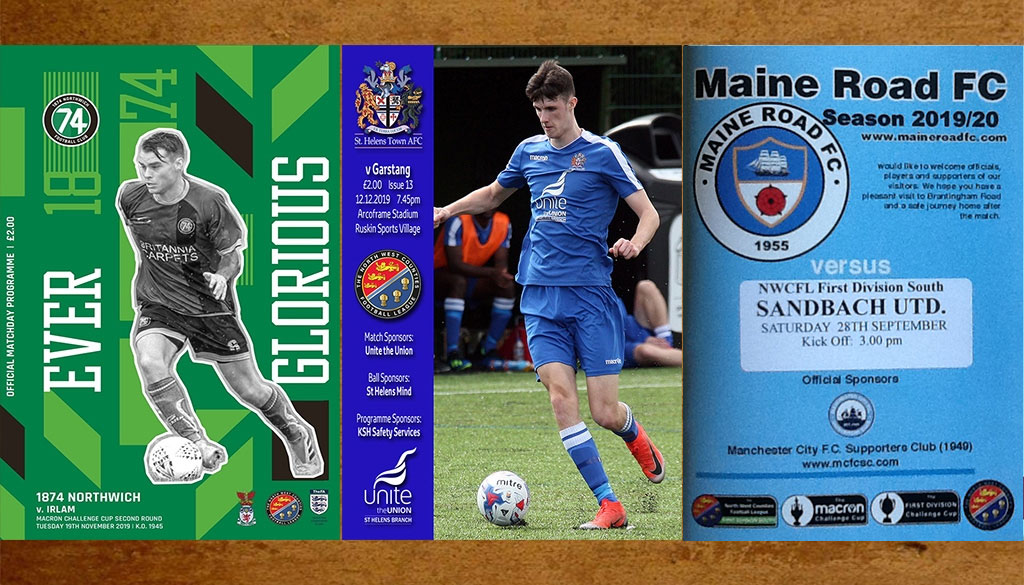 Programme of the Year
Sat 6th June 2020 | Announcements
By Martin Fallon
The Programme of the Year awards for the 2019/20 season have been announced across all three divisions of the North West Counties Football League.
The winners were as follows:
PREMIER DIVISION - 1874 Northwich FC
DIVISION ONE NORTH - St Helens Town FC
DIVISION ONE SOUTH - Maine Road
Across all three Divisions, we have once again seen a high very high standard of match programmes produced. The criteria that was used was overall quality, timely submissions, individual and original articles and a number of technical requirements. The three winners matched all of the criteria and were worthy winners, however there was stiff competition across the board in all three divsions.
Also pleasing is the fact that the vast majority of our clubs still produce printed programmes, despite clubs being able to produce digital programmes instead over the last 12 months. Digital programmes have become more prevalent over recent years, but it is reassuring that this is more of a complement to a traditional printed programme instead of a replacement to it.
Congratulations to all three clubs, who will be presented with their awards at a future home game when football resumes.