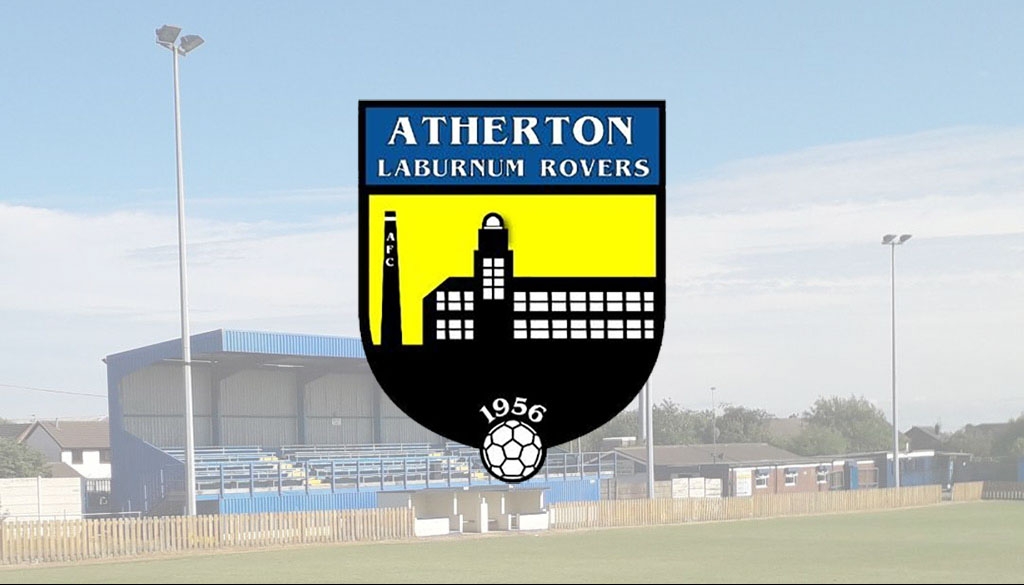 New Badge for Atherton LR
Thu 7th May 2020 | Atherton LR
By Martin Fallon
Atherton LR have updated their club badge ahead of the 2020/21 season, making it more modern and immediately identifiable as that of the football club.
The previous badge was the Atherton coat of arms which had been the club's badge as long as anyone can remember. However with many clubs having coat of arms which may not be well known, the club wanted something more modern, that stood out and what people could immediately point to as LR's badge.
Speaking about the design, LR Chairman Shaun Lynch said "We have discussed a lot recently about moving away from our old badge of the coat of arms to something more personal. Our club was started by Joe Riley and Jack Crilly from the old Laburnum mill back in 1956. It was important to us that we had that on the badge and that the badge was in our colours, and I think we have achieved that.
"We are delighted with the design, and we will use it from this point on. The kit for next season will have this new badge on it, as will all our supporting clothing. A big thanks goes to Morgan Robinson and his team in fine tuning the design. They have done a great job".
A short video has been released by the club outlining the design, and this can be viewed below.