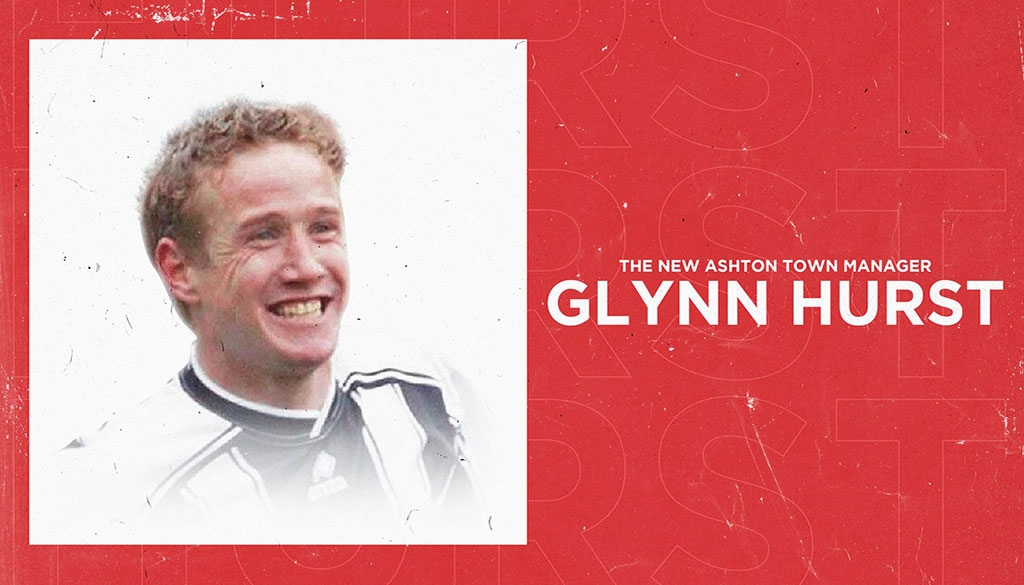 Ashton Town Announce New Manager
Tue 5th May 2020 | Ashton Town
By Martin Fallon
After an eventful season, Ashton Town have appointed former Bury, Chesterfield and Notts County front man Glynn Hurst as First Team Manager, with Lee Bignell as Assistant Manager.
Town finished the 2019/20 season with a management duo and a head coach, however due to personal commitments, two out of the three could not continue.
Town Chairman Mark Hayes adds "I am thoroughly delighted to bring in Glynn, but it was equally important for Lee to be part of our plans too as he has been key to our progression over the last three years. We of course wish Karl, and Chris the bestest of wishes going forward, and whose efforts at our club were greatly appreciated".
"Glynn is someone I have watched and followed as a player, to now, as an extremely highly rated and respected young manager. I would also like to take this opportunity to thank Marine FC for their co-operation with this appointment".
Hurst will bring with him Neil Hanson as Head of Football.
Hurst adds "We are delighted to be given this opportunity at Ashton Town Football Club, and we are fortunate to inherit a squad that has set the benchmark for the future. Our aim is to create a team that plays excellent football on a consistent basis.
"The added addition of the community work that the club undertakes helped attract us to the club as a whole, as we should always remember we are here to win football games but people are more important.
"We like to play an attractive, attacking style of football and so we hope the fans get behind the team and enjoy the journey".
Hurst is looking forward to linking up with his former Bury Manager Chris Brass who is now Head of Football at Wigan Athletic for young loan signings. Back in 2001, Hurst nearly signed for Latics in a £250,000 deal, however ths was put on hold due to a petroleum shortage! In the meantime he signed for Stockport County in the Championship.