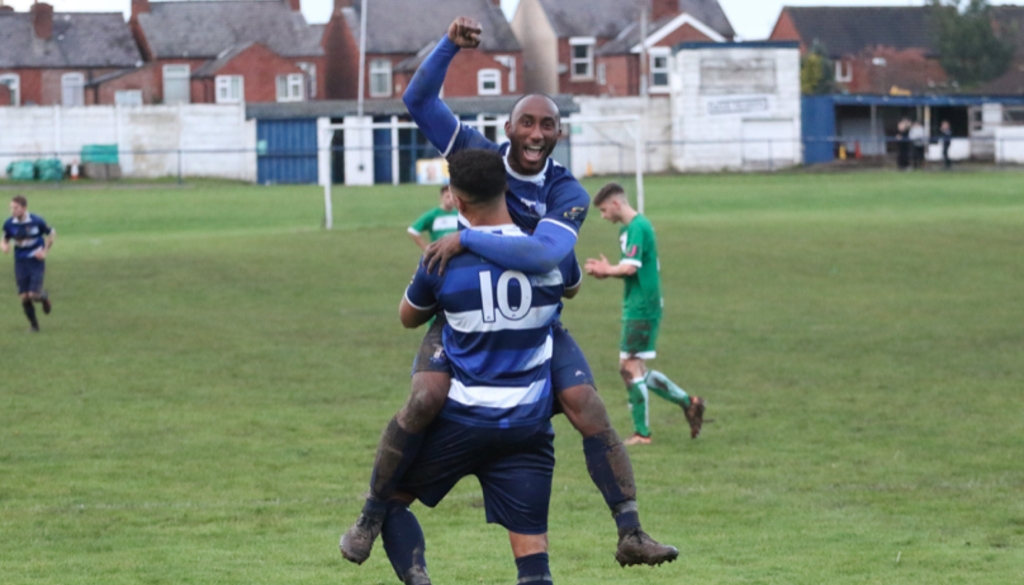 2019/20 Macron Cup Summary
Wed 25th March 2020 | Match Reviews
By Martin Fallon
The Macron Cup is the league cup of the North West Counties Football League, with all 60 clubs across our three divisions entering the competition. It's a straight knockout competition, with all games settled on the day, with four teams receiving a bye and the remaining 56 teams going into the hat in the First Round to get us to 32 teams in the Second Round.
This year's competition started with the First Round on Friday 18th October 2019 with three matches. Irlam won 3-1 at Skelmersdale United with Rylands and Bootle both overcoming First Division opposition as they beat Barnton 5-0 and Eccleshall 3-2 respectively. Onto the following day and a whopping 23 matches took place with 101 goals scored in those games. Two games were postponed due to the weather, Wythenshawe Amateurs v Chadderton and the one we didn't want postponed, Ellesmere Rangers v Cleator Moor Celtic.
In the games that did take place, Luke Noble scored four times for Padiham as they beat St Martins 9-1 in the biggest result of the day, whilst Alexander McMilan scored a hat-trick for Ashton Town as they beat Golcar United 3-1. Another big scoreline came at New Sirs where AFC Blackpool beat Daisy Hill 6-3.
First Division South side Vauxhall Motors cruised to a 6-0 win at Premier Division Avro, whilst a number of teams scored five on the day, including current holders 1874 Northwich who won 5-1 at Cheadle Heath Nomads in the first ever meeting between the two sides. Ashton Athletic won 5-0 at Burscough, with Runcorn Town securing the same scoreline against Atherton LR.
There were a number of other games where First Division sides progressed against Premier Division. Prestwich Heys beat Winsford United 1-0 at home, whilst Abbey Hulton United had a superb 2-1 derby win away at Hanley Town. Emley dumped out Squires Gate after a 2-1 home win, with AFC Darwen winning 3-2 away at Congleton Town. Charnock Richard narrowly avoided defeat in 90 minutes with Aaron Griffith scoring FIVE minutes into stoppage time to secure a 1-1 draw, but Bacup held their cool from the spot to win 3-1 on penalties.
Another shoot-out came at Garstang who hosted Stockport Town, and after a 1-1 draw it was Garstang who progressed 4-2 on penalties. The biggest gate of the day came at West Didsbury & Chorlton who hosted New Mills in front of 298, with West winning 3-1. And another decent gate was at Northwich Victoria who beat fellow Premier Division side Barnoldswick Town 3-1.
Abbey Hey beat Holker Old Boys 2-1 in a First Division North v South encounter, with Lower Breck doing likewise against Cammell Laird 1907 by the same scoreline. Maine Road pulled off a superb result with a 3-0 win over high flying FC Oswestry Town, with Shelley beating Wythenshawe Town 3-2.
With Pilkington and St Helens Town sharing the same ground, it proved a unique occassion as both were drawn at home. The teams got together to stagger kick off times meaning supporters could watch two games. Pilkington ended up on the wrong side of a 3-1 scoreline to Steeton, however an Own Goal SIX minutes into stoppage time gave St Helens Town a 2-1 win over Nelson.
The final two games saw good away wins for our Merseyside based teams. Three early goals helped AFC Liverpool to a 4-2 win at Sandbach United, whilst Litherland REMYCA put their poor league form at the time behind them with a confidence boosting 2-1 win at Stone Old Alleynians.
The two postponed First Round games were scheduled for the Second Round date, with Wythenshawe Amateurs beating Chadderton 2-1. However there was drama in the other game as Cleator Moor coach broke down enroute to the game which meant another postponement.
In Second Round matches that weekend, there was one game on the Friday night as both Ashton sides were drawn against each other. A higher than usual gate saw Athletic beat Town 4-2. Prestwich Heys v AFC Darwen was also scheduled for Friday but was postponed due to a waterlogged pitch, as was Whitchurch Alport v Shelley, Irlam v 1874 Northwich and Abbey Hulton United v AFC Liverpool the next day.
West Didsbury & Chorlton again had the biggest gate and also the biggest win of the day after beating Alsager Town 6-1, but there was also seven goals at Rylands where a Freddie Potter hat-trick helped his side to a 4-3 win over Padiham. Litherland REMYCA beat Bootle 2-0 in a local derby, whilst Vauxhall Motors pulled off another wn at a Premier Division side as they won 3-0 at Longridge Town.
Maine Road also had a good away win, securing passage after a 4-2 victory at First Division North leaders Lower Breck, with Runcorn Town avenging last season's defeat at the same stage by Northwich Victoria after a 2-0 away win. Garstang progressed after another home win, this time 4-2 against Steeton, whilst AFC Blackpool won 1-0 at St Helens Town and Abbey Hey beat Bacup Borough 2-1.
The postponed ties were held midweek or the following Saturday, depending on distance between the sides, with Prestwich Heys beating AFC Darwen 2-1. Shelley stunned Premer Division high-flyers Whitchurch Alport with a 3-2 win whilst Wythenshawe Amateurs beat Cheadle Town 3-2. Our long distance game from the First Round was also completed, Ellesmere Rangers letting slip a 2-0 lead before beating Cleator Moor Celtic 3-2.
The Abbey Hulton and Irlam games were postponed for a second time due to the weather, with the ties therefore reversing, and it was home wins in both ties. AFC Liverpool beat Abbey Hulton United 2-0, whilst holders 1874 Northwich beat Irlam 4-0.
Saturday 23rd November saw one delayed Second Round tie take place with Ellesmere Rangers playing catch-up. They reached the Third Round with a 2-1 away win at First Division North side Emley.
Two weeks later and the Third Round took place. There were six different goalscorers at Brocstedes Park as Ashton Athletic beat Wythenshawe Amateurs 6-0, with fve goals coming at the Recreation Ground as Runcorn Town beat West Didsbury & Chorlton 4-1. They didn't have the biggest gate this time, that coming at Rylands where the holders 1874 Northwich had a scare. Lewis Buckley scored a 90th minute leveller for the home side but 1874 won 3-2 on penalties.
Ellesmere Rangers, who were struggling in the league, pulled off another great win as they beat AFC Blackpool in the seaside town, whilst Shelley came from behind twice to beat Abbey Hey 3-2. The remaining games saw progression for both Merseyside teams as AFC Liverpool won 2-0 at Prestwich Heys and Litherland REMYCA won 2-1 at Vauxhall Motors.
For those doing the maths, you'll notice only seven games there. That is because Garstang v Maine Road was postponed on the Saturday and again midweek, which meant a reversal. Maine Road made full use of home advantage with a 2-0 win.
The competition paused then until Saturday 15th February, but only one of the four Quarter Final ties took place with the others off due to the weather. The surviving game saw our Merseyside teams meet with AFC Liverpool winning 5-1 at Litherland REMYCA.
Two nights later, 1874 Northwich reached the Semi Finals once more with a 4-0 victory at Maine Road, and the night after there was drama at Brocstedes Park as Runcorn Town's Craig Cairns levelled for his side two minutes into stoppage time to force a 2-2 draw. Runcorn then stunned Ashton with a 4-2 win on penalties.
The fourth Quarter Final tie was held off until the following Saturday due to distance, Shelley hosting Ellesmere Rangers, and it was the home side who progressed to the last four after a 3-2 win.
The Semi Finals were scheduled for the next two Saturday's, but with the season suspended due to Coronavirus, who knows what will happen with the competition.