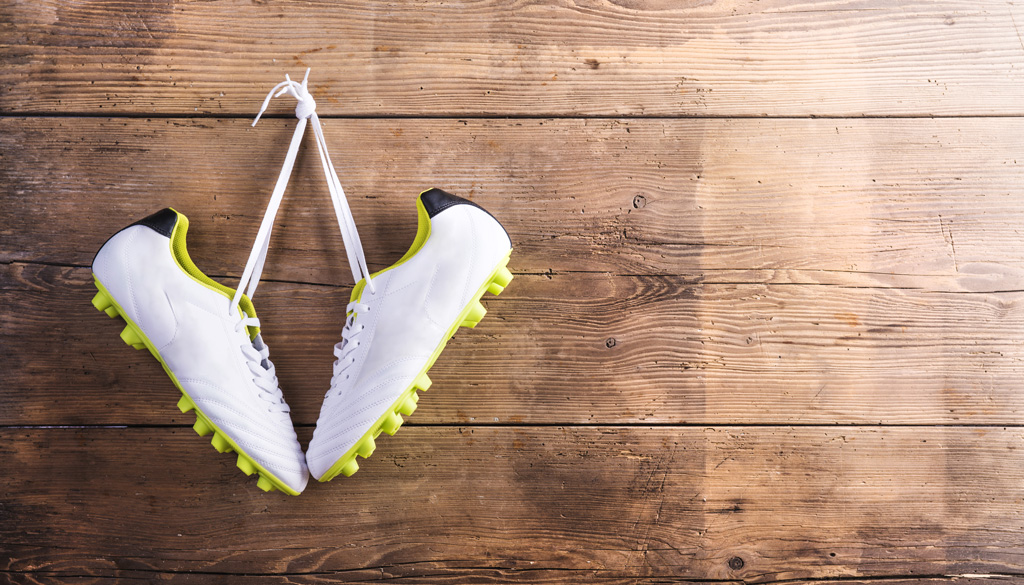 Upcoming 2020 Groundhop
Mon 2nd March 2020 | General
By Martin Fallon
This coming weekend sees the third annual North West Counties Football League's Groundhop get underway. The event, which is run in conjunction with GroundhopUK, the UK's Premier Groundhopping Organisation, sees seven league games held over three days, starting at Sandbach United on Friday evening and ending at Winsford United on Sunday afternoon.
The games will be attended by a mix of regulars, neutrals and the Ground-Hop Community, who are supporters of football in general. These visit different grounds around the country and abroad, ticking them off as they go after experiencing a game at each.
The games and times of the kick-offs have been meticulously planned to allow the Ground-Hoppers time to watch the game and then make their way to the next ground in time to grab something to eat and drink ahead of the next game. GroundhopUK runs a coach between all games for those booking through them, but there is also expected to be several other groundhoppers and casual supporters who turn up on the day and follow the games around too.
The event was first held at Easter in the 2016/17 season, with Ashton Athletic against Squires Gate being the first-ever groundhop game. Games followed at Ashton Town and Runcorn Town on Easter Sunday, then Atherton Collieries, West Didsbury & Chorlton and Maine Road on Monday.
There was no Groundhop the following season as GroundhopUK were finishing off another league at the time. However, it returned last season with Barnton, Bootle, Lower Breck, Litherland REMYCA, St Helens Town and Rylands taking part. Irlam was also scheduled but their game was postponed due to a waterlogged pitch.
The aim is to continue the Groundhop on an annual basis until every single club in the league. And if the previous two Groundhops are anything to go by, it should prove incredibly popular. The previous 12 games on the Groundhop have seen over 4,200 in attendance, with an average attendance of 350.
2020 Groundhop Games
Friday 6th March
7.45 pm. Sandbach United v Alsager Town at Sandbach Community Football Centre.
Saturday 7th March
11.00 am. Wythenshawe Amateurs v West Didsbury & Chorlton at Hollyhedge Park Community Stadium.
1.45 pm. Wythenshawe Town v Abbey Hey at Ericstan Park.
4.20 pm. Cheadle Heath Nomads v Stockport Town at ProSeal Stadium.
7.30 pm. Cheadle Town v Maine Road at Park Road Stadium.
Sunday 8th March
11.30 am. Congleton Town v Northwich Victoria at Cheshire Silk 106.9 Stadium.
2.30 pm. Winsford United v 1874 Northwich at Barton Stadium.
Clubs involved in the Groundhop are understandably looking forward to it coming to their clubs. Winsford United secretary Steve McKenna, whose side welcome back former tenants 1874 Northwich back to the Barton Stadium for the first time on Sunday, said, "We hope to raise the profile of non-league football in the area and obviously in particular Winsford United. It's a fabulous opportunity providing we advertise it in the right way to increase the gate receipts for the day, not just the hoppers but the general public also.
"We are not only looking forward to the increased revenue but the atmosphere created by a bumper crowd. The planning has gone really well and providing the weather plays its part it should be a great day.
"Our initial thoughts were that we were really excited to be included particularly as we are the last game and it's against our local rivals, this normally brings good attendance and a really good atmosphere which will be increased undoubtedly because of Groundhop.
"We are all praying that the recent washout of fixtures does not carry on to next weekend, it would be a massive shame."
Saturday afternoon sees four sides in the South Manchester area on the Groundhop, with little more than a mile separating all four clubs. Wythenshawe Town's Bob Astle commented, "As a club, we hope to exhibit our high standards both on and off the field to the wider groundhopping community and potentially attract some new regular faces to Ericstan Park by showing our superb hospitality off the field and footballing ability on it.
"We are looking forward to a terrific occasion and getting into the spirit of the day as we look to show new visitors what this club is capable of. The planning has been smooth so far as we have excellent staff behind the scenes who are ready to welcome everyone who comes through Ericstan's gates."
"We felt privileged to be included in Groundhop day as it is a huge statement that resonates with the club about our rapid progression and gives a fantastic opportunity for all areas of Wythenshawe Town to impress the wider community."
Congleton Town open the Sunday Groundhop as they host Northwich Victoria, and their Secretary Ken Mead is looking forward to welcoming a healthy crowd to the Cheshire Silk 106.9 Stadium,
"As most home clubs involved we would like to see a boost to the attendance with some new faces visiting even if this might be the only time they do so. The benefits would be more than just the entry costs with additional income from ancillary spending.
"We are also looking forward to the interest a Sunday morning match might generate among local football fans. With little else in the way of non-league football on the day, we hope it might allow other local teams, supporters, to get to a match where they otherwise would be following their own team.
"Planning has gone well. Groundhop UK has helped with their experience of previous campaigns. Programmes, food choice and special ales have been planned for the occasion.
"We were pleased to have been chosen as a home club as we have been involved as a visiting club before. The atmosphere then was something different and we hope to experience something similar. It must be said there was some concern over a Sunday match (player availability mainly) but that was soon allayed and the challenge was taken up to make it a memorable experience.
"We now wait to see if the weather is going to have a detrimental effect on the attendance and will be doing everything we can to ensure the match goes ahead."
2017 Groundhop Results
Ashton Athletic 2-1 Squires Gate Att: 298
Ashton Town 0-2 Stockport Town Att: 315
Runcorn Town 4-1 Barnton Att: 335
Atherton Collieries 5-1 AFC Darwen Att: 478
West Didsbury & Chorlton 3-1 Congleton Town Att: 332
Maine Road 2-2 Abbey Hey Att: 259
2019 Groundhop Results
Barnton 0-2 Vauxhall Motors Att: 272
Bootle 4-2 Ashton Athletic Att: 391
Lower Breck 6-1 Ashton Town Att: 339
Litherland REMYCA 1-2 City of Liverpool Att: 574
St Helens Town 1-3 Garstang Att: 292
Rylands 3-5 Cheadle Heath Nomads Att: 319
Speaking about the onset of the Groundhop, NWCFL Committee Member Martin Fallon, who has been involved in the organisation of this year's event, stated:
"We are very excited about our third Groundhop weekend and are looking forward to once again welcome GroundhopUK and other groundhoppers to our region. There are some great fixtures this year, and I am sure our seven member clubs will make everyone welcome.
"The last two Groundhops have brought much increased attendances, and in a couple of circumstances have set record attendances for the clubs. The groundhop community warmly embraced our last two Groundhops, and we don't think that this season's hop will disappoint them."