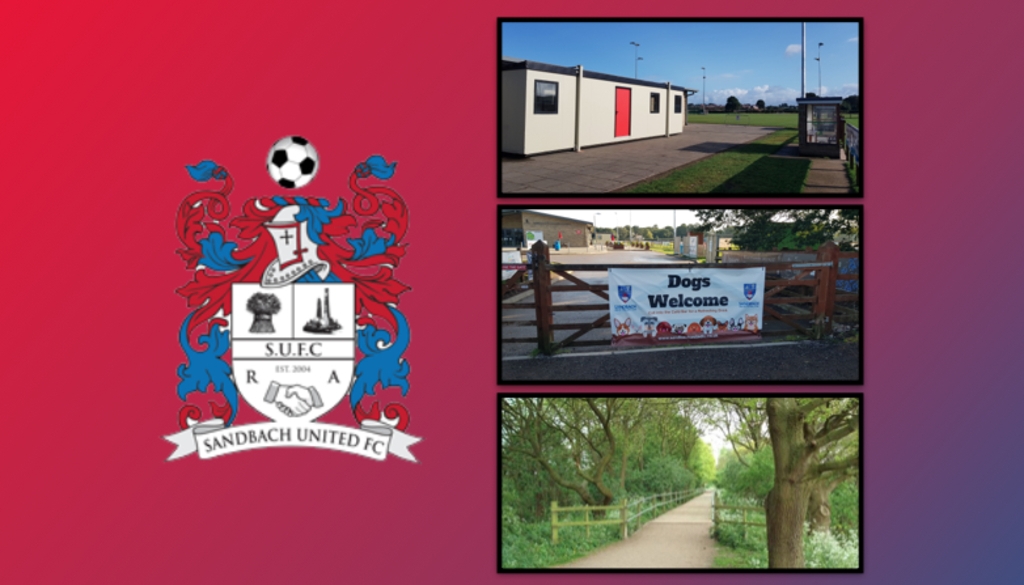 Improvements continue at Sandbach United
Thu 5th September 2019 | Sandbach United
By Craig Kendall
Improvements continue to take place at NWCFL First Division South side Sandbach United's ground. An already impressive facility with the addition of a new first-team Portakabin which will be utilised for matchday hospitality and double up as the team's admin office. Having a designated space will free up bar space for supporters and ensure an air of privacy for team meetings and administration.
Club Secretary Mike Senior commented, "Whilst we have had a great facility from the very beginning at Sandbach it was originally designed for community use and not for the level of football we are currently at. We felt very crammed in with the small office space we had for a club of our size, this new additional space is a godsend. Not only will it benefit the 1st team but can also double up as additional classroom space and can be utilised by the Witton Albion students we have midweek at the facility and also Macclesfield Town who hire our facility for training"
"It is a small but important step forward for us in terms of enhancing the matchday experience and is the start of further improvements to come this season. We can also announce a change in the stance of the club from the executive committee after lobbying from the team over a number of years to allow our four-legged friends into the site. Having attended many other venues across the league we have seen a number of supporters at grounds with their dogs which have been impeccably behaved. We do not want to lose out on additional supporters or put visiting fans off coming to our venue. As such Dogs are now welcome at our facility so long as they are well behaved and on a leash. (For those that do not already know or have not been to our facility we actually sit on the path of the Wheelock trail a nature trail and popular dog walk. So why not visit us bring your dog and take in some stunning scenery along the way."
Sandbach's next home game is on Saturday 21st September against Cammell Laird 1907.