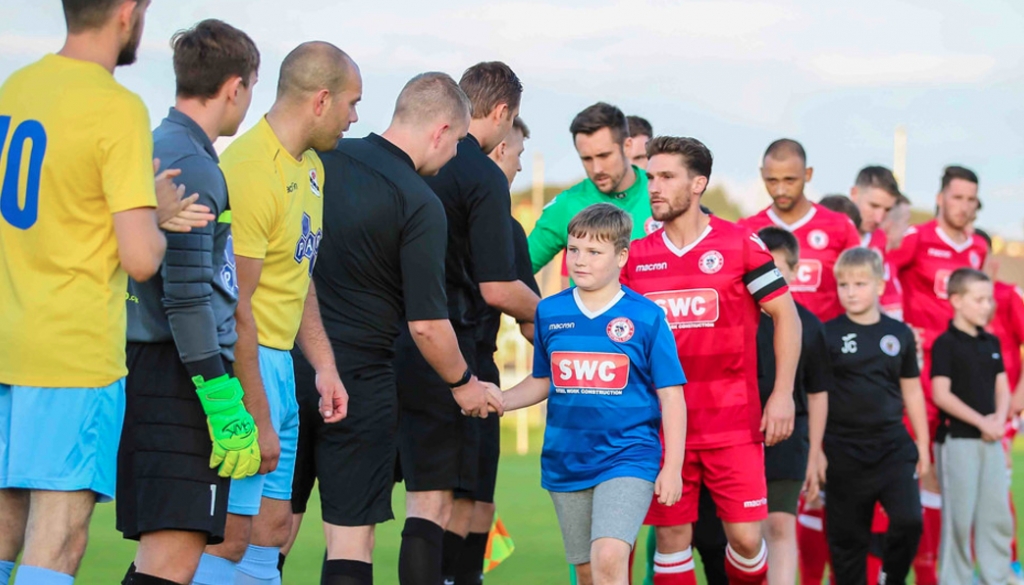 NWCFL Matchday Review 2019/20 #8
Thu 29th August 2019 | Match Reviews
By Craig Kendall
It has been a very quiet mid-week for matches in the NWCFL after most of our teams played Saturday and then all 60 of them played Bank Holiday Monday - so onto centre-stage took Longridge Town and Charnock Richard who locked horns in the Emirates FA Cup Preliminary Round replay after their 1-1 draw at Mossie Park. (Main photograph by Paul Vause).
A super crowd of 525 saw a tight opening first half with few chances for both sides. Then, just fourteen minutes into the second half, Charnock's Carl Grimshaw slotted the ball home to give Ryan Donnellan's side the lead.
Just thirteen minutes from time a Danny Regan smart finish wrapped up the result to send Charnock through to the First Qualifying Round for the first time ever in their history.
The action returns on Friday evening when the Buildbase FA Vase returns to the NWCFL and there is also plenty of fixtures to look forward too over the whole weekend with 38 fixtures involving our sides.