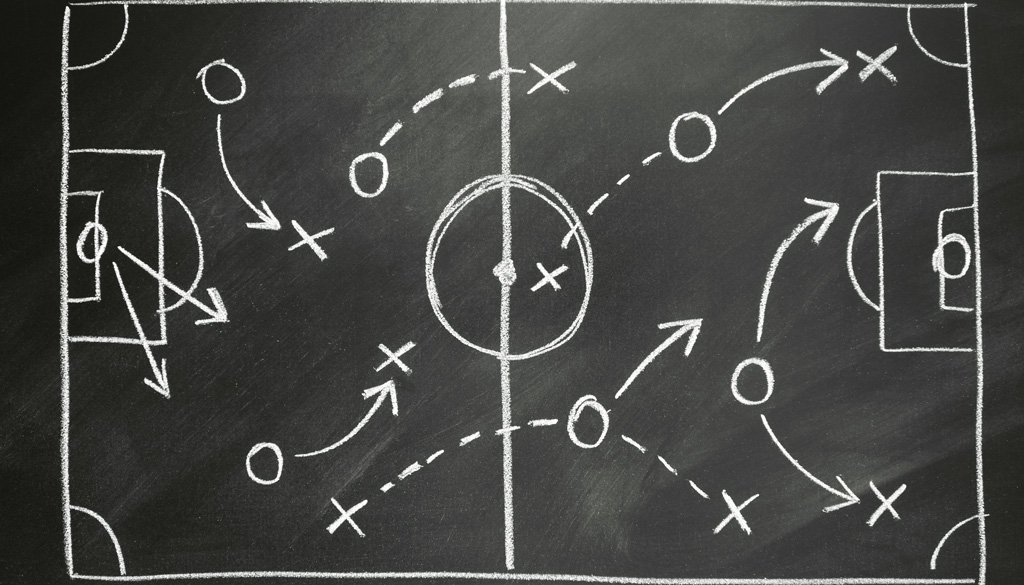 NWCFL Encourage ambitious Step 7 and Grassroots clubs to plan ahead
Wed 28th August 2019 | General
By Gary Langley
The 2019-20 season is an important campaign around the North West Counties League, as at the end of the season a number of clubs will have access to an increased amount of promotion places due to a re-orrganisation at Step Four. As a total, NWCFL clubs are vying for a total eleven promotion places across our three Divisions at Steps Five and Six of the National League System.
As part of the re-organisation, we envisage a number of promotion places to be made available to Step Seven and Grassroots level clubs into Step 6 of the National League System, which includes our Division One North and Division One South. The exact amount will be subject to lateral moves and defined by the overall regional boundaries and structures.
As a result of these changes, we would like to encourage clubs who are considering applying for promotion at the end of the 2019-20 season to get in touch with us via their Leagues Secretary to discuss arranging an advisory visit to your facility and discuss your mid-long term planning for progression.
The North West Counties League have a number of avenues available to clubs, currently playing at Step Seven and Grassroots level to assist clubs who are keen to progress and potentially apply to join Step Six at the end of the season. First and foremost, potential promotion depends on a successful league season and finishing position. However, there are minimum requirements with regards to Ground Grading that need to be met. There are also a number of myths and misconceptions about what a club needs to participate at Step Six and we are able to work with clubs with advice, a structured presentation and contacts to help dispel these and give you a clear idea of what is required.
A number of clubs who have been very successful in the League over recent seasons have welcomed an advisory visit from the League's Grading Officer, Geoff Wilkinson and League Management Committee representatives as part of the process of their application. We have been able to guide a number of clubs on a number of issues as well as preventing some clubs from over-investing!
Grading Chairman Geoff Wilkinson says "We can cost clubs money but the most important thing is we can save money, the best example being Wythenshawe Town who had received a quote for £23,000 for something that was not required. Our aim is to help clubs understand what is required, and help them achieve their ambitions, but equally as important is to ensure clubs play at the level they can sustain and maintain their facilities to the appropriate level."
Tony Bennett, Club Secretary at Rylands FC, who enjoyed good Success in the Division One South last season, indeed winning the League and promotion to Step 5 and the NWCFL Premier Division offers this advice…..
"I would say that overall the experience of joining the NWC league was a positive one. It wasn't easy, and we found there were lots of different things we needed to accomplish if we wanted to join, however I did find the advice and assistance from Geoff Wilkinson and the League Advisory Committee to be of great help in the process.
"You can see why lots of clubs want to join the league. It is of a good standard and I've been impressed by a lot of the clubs in how professional they approach matches and the league itself. My advice to any new club wanting to join the league is do your homework. By that I mean understand completely what is required, not only from a ground and facilities perspective for what's needed, but also from an administrative point of view. We found this side just as challenging as the ground criteria. I'd advise a 'plan on a page' to understand exactly what you need to do, by when and how much the cost will be for your club, this will then give you a schedule to work to complete. Also, make the time to understand what funding you can acquire from bodies such as the Football Foundation and any local agencies, this can be invaluable for costly items such as floodlights and ground maintenance.
"I'd also not be afraid of asking for advice. The grading committee are happy to help and advice I found, but also strict on the standards that you need to achieve, and rightly so. I would also encourage any new applicants to contact and visit other North West Counties League clubs in their area for help and advice as everyone has been in their shoes and I find most clubs are generally happy to help the newer clubs (we've all been there!) and actually seeing what's required in an already established member club can be very helpful
Finally, make sure you have plenty of help around your club and committee. As always it's the volunteers who rally round and get stuck in to do the tasks that are required to get your club to the standard needed. Most of all good luck and enjoy the ride – it's worth all the effort once you finally get admitted to the league and the journey begins….
Jim Davies, Club Secretary at Lower Breck FC who had a top 5 finish in Division One North in their first Step 6 campaign last season also added some advice to clubs who are contemplating getting some advice….
"When we first made the decision as a Club to Step up to the North West Counties level our first concern was our venue and the grading required to fulfill the desired criteria. Our first point of contact within the League was the grading committee, namely Geoff Wilkinson and John Deal. From the start of the process both were knowledgeable, helpful and informative. Apart from supplying us with the relevant documentation for research they became an invaluable resource from start to finish by being available through every single stage of the actual ground grading and up to the final authorisation.
"From visits to phone calls they were accessible throughout and made the administrative side of the process trouble-free and user-friendly. We encountered numerous issues along the way such as funding regulations, planning permission and contractor deadlines. When we had an issues we were able to call upon the advice needed from Geoff, which was delivered to us in a timely manner enabling us to navigate the process in a comparatively short space of time