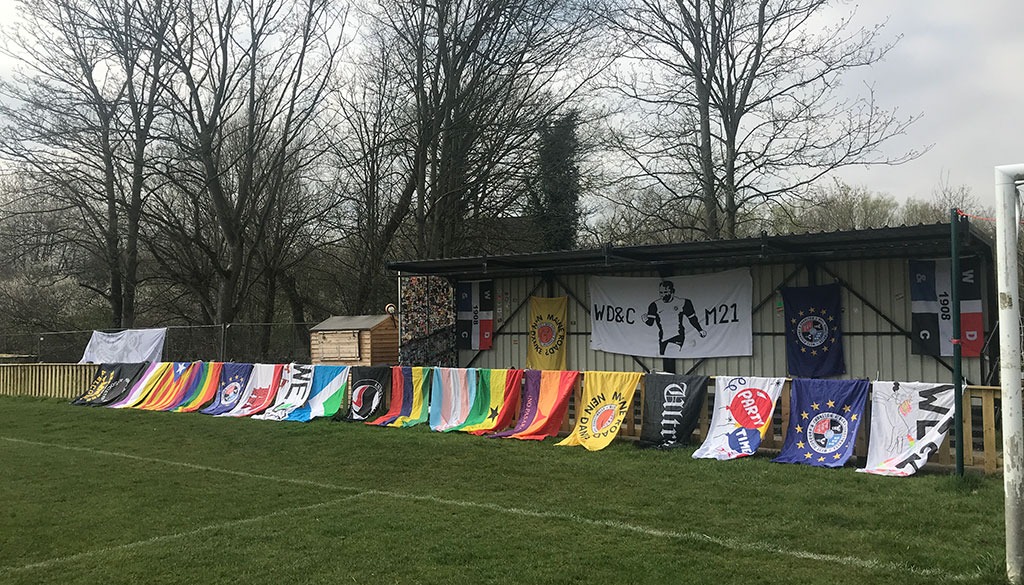 West have high ambitions
Wed 31st July 2019 | West Didsbury & Chorlton
By Craig Kendall
There is a pretty unique set up at West Didsbury & Chorlton as they not only have one, but two Chairmen as Steven Eckersley and Rob McKay both sit at the helm of the club.
"Yes, I've been doing it a couple of months", Eckersley said. "I'm doing it alongside Rob McKay. I've been at the club for just around nine years and Rob's been here probably around half that time. It is quite a unique approach that we've decided to take but we did that for a number of reasons. Firstly because of our ambitious ground and club development plans we have, plus we're looking to re-organise and restructure our operating model. The brief does lend itself to two people. Whereas Rob's got lots of youth, energy and passion, I've got passion, energy and experience. So far, it's been a good combination."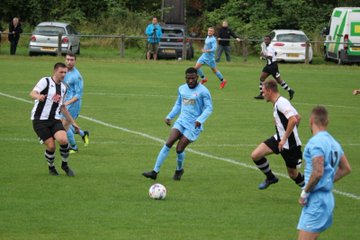 The First Division South side was relegated last season from the NWCFL top flight after six years there but Eckersley only has one agenda, "Certainly bouncing back is our aim. The attraction of four promotion places on paper makes it easier to get promoted but, of course, we don't play on paper. That's going to be quite a significant challenge because lots of very good teams in this League are going to be in there, in the mix, and have got the same ambitions and confidence that they're going to be successful.
"Last year we identified lots of learnings from it. It was an experience that we've turned into positives. We are now looking forward to this coming season. We've acted quickly. We've introduced a new management team so Brad Cooke, Rob Sadler and Warren Jones came along and the initial signs are very positive. We're very impressed with their professionalism, dedication and experience that they're bringing to the group of players and also the club.
"We've had quite a decent pre-season. It's our last game of pre-season against Atherton Collieries at home, weather permitting, of course! We've got our first game away at Eccleshall so that's going to be a challenging match. It always is in the first fixture, especially when you're playing away. We're going to be well-prepared for that and hopefully get a good start to the season, then kick on throughout."
Manager Brad Cooke has also recently been brought in, "It's been good [since starting]. We've gone through quite a few players. We've had a look at plenty of them but we've whittled it down now to nearly twenty, who we've got signed on. It's been difficult, to begin with because we only got given the job a week before pre-season so it's been a little rushed. A little more rushed than what I would have liked but it's been good. We're looking in good shape.
"That's one of the most difficult things for me. The club itself has the acceptance of doing it and that's what we're trying to stop straight away. We want to put hope back into the fans as well so that they're turning up to games thinking we're going to win today. I've still got five or six lads from last season who are very good players but you can just see sometimes in the confidence that it's knocked themselves so, as soon as we get past that, I think we'll have a really strong season.
"It's a fantastic club with fantastic fans and I've some fantastic people around me in the Chairmen, the Secretary and the Treasurer. If we can have a successful year it will be fantastic for everyone there.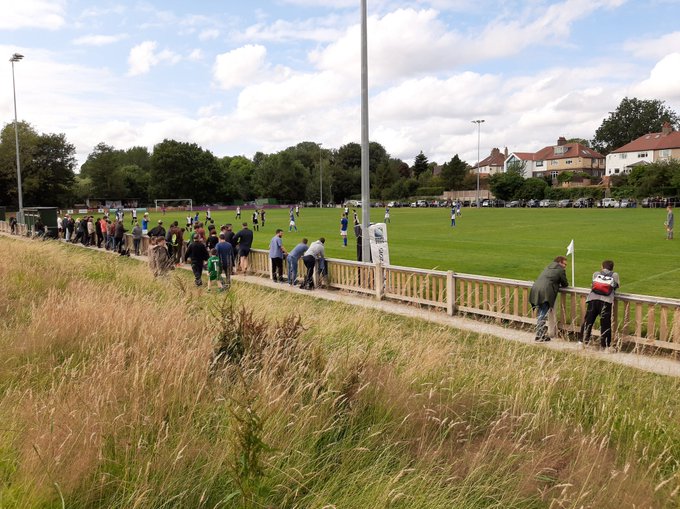 "Everyone in the League would think they've got a chance of promotion. I'm going for smaller targets right now. It's my first managerial job. They got relegated last year so I just want to win a few games and see where we go from there. Get smiles back on people's faces and see how far we can get.
"It's a massive opportunity for everyone to be able to get promoted this season but I'm not looking that far ahead yet. I think we've got a competitive squad but, if you look at the sides in and around the League, they've made some good movement as well. We'll see what happens up until Christmas, then we'll go from there."
The club has drawn Squires Gate in the FA Cup, a side that knocked them out three of the last four years, Eckersley said, "In Squires Gate, they seem to be a regular feature in our draw! They're not far from where we are and we're quite confident that we can match them and hopefully progress through to the next round. That's one of the aims for the club.
"In relation to the FA Vase, again not a bad draw. Whilst there is an attraction in every team whoever wins this round would face, we're going to keep our feet on the ground and take each game as it comes and learn as the group develops and improve our standards both on and off the pitch."
Cooke added, "The FA Cup's massive from a financial point of view. It's great for the club but, more so, I think we've got probably the best draw in Stalybridge away in the next round. It's a great opportunity for myself and my players to be walking out at Stalybridge, which would be a fantastic experience. It would be great for the fans as well, after what they've been through over the last couple of years."
Eckersley added, "When you look at the success of clubs in the past, like 1874, we look on that in terms of envy and pride also because they're competing at national level from our League. We want to try and match what sort of success those types of clubs have had by progressing as far as we can. It raises the profile of this club. It raises the expectations of fans; it's all very exciting. There is a financial benefit also, from progressing on. We're quite optimistic but we're keeping our feet on the ground and we're going to see how far we can get."
Cooke then spoke about the FA Vase and his personal experience last season, "The FA Vase is just special in itself. It's the only competition where you've got a real chance of getting to Wembley. It's a belief thing: if you really believe you can do it if the draw's kind to you and the lads believe in themselves, then there's no reason why you can't get to Wembley.
"Thankfully I was very close last year myself. I got knocked out in the semi-final with Northwich Victoria on penalties but that run is something that will live with me forever. It really was a special time. The lads just need to embrace it and believe in themselves, then anything can happen."
Last season saw Cooke help Victoria ti the Semi-Final but he says he isn't going to put his boots back on, "I'm not, no. I've been joining in a few sessions in training and doing the shooting drills but, no! I'm a proud person. I think I had a good year last year at Northwich Victoria and I'd like people at Northwich to have cause to remember me how I was when I had decent seasons. I'm not going to be one where my legs are giving way halfway through the season! I've got the added pressure of being a Manager as well so the boots are up and out! Whether I stick to that or not, we'll see!"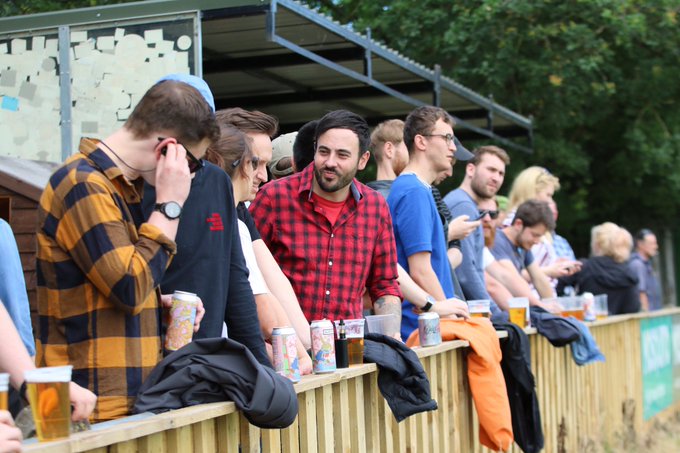 With several high profile clubs in close quarters to West, Eckersley has ambitions of his own, "There are other clubs as well who have been successful that we've had close contact with. If we could emulate what they've achieved within the next five or ten years, we'll be very satisfied. When you look at our crowd base, it's grown from when I first arrived at the club many years ago. We had 30-40 watching the game and now we can boast anything from 300 to 500-plus.
"It really is a success story and that has been achieved by people who are connected to the community. They're using social media and have developed some fantastic relationships between spectators, the players and the club. We are ambitious. We want to take it up to the next level and hopefully, we can do that in a very short period of time.
"They're [the local community] proud of their footballing history but somehow we've managed to attract some different sorts of fans. They come to the game to watch the match and support the team but they also see it as a social event, which is something that we've strived for for some considerable time. We want to be a part of the community. The ambitious plans we have will be linked to some of the community work and activities that are on the table, with the expanding clubhouse.
"We have a good relationship with our fans. They buy the merchandise and they are very supportive. When I look back on last season, even though we were struggling, they were still coming in their numbers and supporting us and encouraging the players. That's not lost on the players. When they're running out to 400-500 fans who are chanting the club's name or their own name, it gives them a massive lift. I know that Brad, Rob and Warren are going to build on that and use that to motivate the team.
"And keep your eye on Non-League Dogs Day! Sky come down and film it; they've done it for the last two years. It's a fantastic day. It really is fun. Maltby Main got to 64 and, last season, we just fell short with around 56. It was a valiant effort and, with a few more dogs, I think we could take that title off them! We'll go for it!"