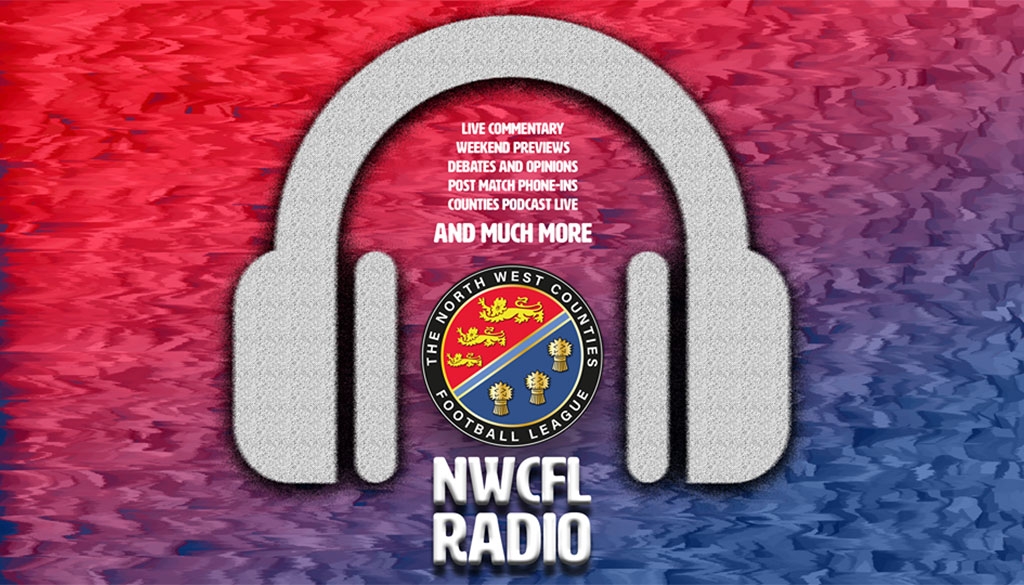 NWCFL Radio launches Wednesday
Mon 29th July 2019 | Announcements
By David Brindle
The North West Counties Football League are delighted to announce a league radio station will be launching on Wednesday evening at 7.30pm.
NWCFL Radio, an internet radio station covering just the NWCFL, will provide previews, live games and debates across the season.
The link to the station will be made available on the NWCFL home page. You can also listen by clicking here.
Check us out on social media to find out how to listen before the Wednesday show:
Kicking off on Wednesday evening, join the crew as they preview the opening weekend of fixtures across the three divisions.
They'll also have a major announcement to make at the start of the show, so be sure to tune in at 7.30pm.
Throughout the season, the station will provide preview shows, exclusive interviews and live commentaries from NWCFL games.
On a Saturday evening after games, there will be a chance for you to get involved with a live phone-in show. More information on that to come.
Remember to tune in on Wednesday evening for a weekend preview and some big news to start the show.