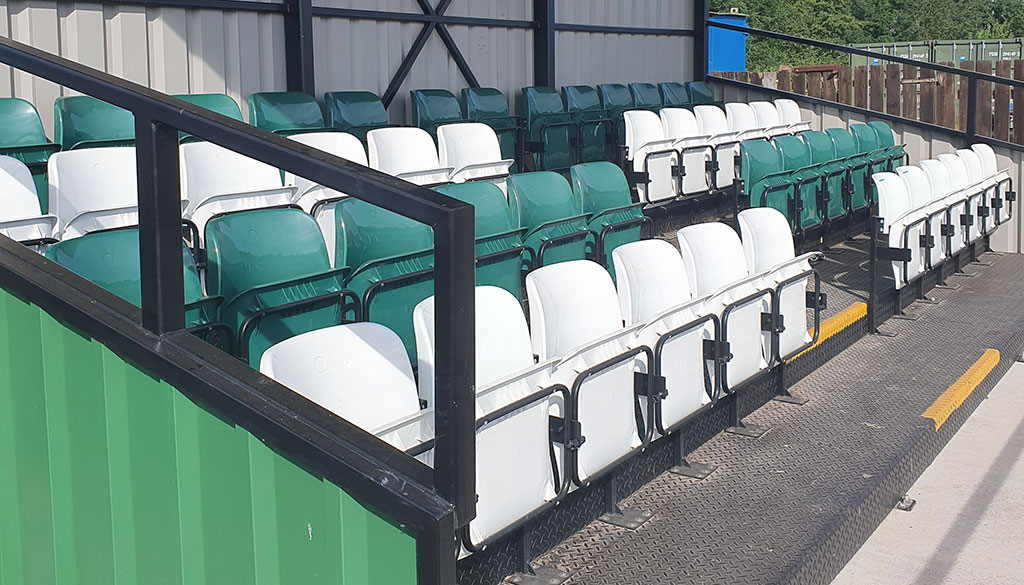 Routledge confident Celtic will finish a lot higher this season
Mon 29th July 2019 | Cleator Moor Celtic
By Craig Kendall
Just eight weeks ago NWCFL First Division North side Cleator Moor Celtic appointed Craig Routledge and Dene White as their new management team.
The Cumbrian side is the most Northernly side in the division and as Craig has stepped up from Assistant last season, he gave an overview of last season's eleventh place finish, "Considering all the things that happened throughout that season, it was probably a fair reflection. However, with the strength and the quality in the squad, we should have finished a lot higher. We just didn't have the consistency with player availability last year, which I'm hoping to turn around next season and be higher; be more reflective of where this group of players should be.
"Pre-season's going well. We were supposed to go to Sandbach yesterday but we picked up a couple of knocks on Tuesday night and numbers went down so we haven't travelled to Sandbach and Lower Breck have stepped in there. Other than that, I'm happy with the commitment to training.
"I'm obviously disappointed we didn't go to Sandbach due to player availability but there are numerous reasons for that; it's not just people not wanting to go. There are work commitments and stuff but, overall, I'm happy with commitment to training. They're working hard. We've had a couple of other preseason friendlies against teams from leagues above so I'm looking forward to it starting."
Cleator has ground works going on at the moment and start with seven away fixtures on the bounce, "It will be interesting for us with seven aways but the lads are geared for it. They know if we get through that, we go into two homes and one away after that for the rest of the season, more or less. The reason why we've got the away games is that our ground is being relaid so we've had all new drainage put in and reseeded.
"We have got a lot of away games, which the lads were pre-warned that potentially we could have these away games. They've just got to make themselves available and we've just got to go for it, get what we can on the road at the start of the season. It will be a tough start but, after that, we'll see where we are when we've come through that."
Having not won in the FA Vase since 1993, Routledge is looking forward to the competition, "It will be great for the club to have a game in the Vase and any progress will be fantastic. It gives the lads a good taste of playing in a new competition. This group of players, they want to have a good go. It's nice to have a good cup run.
"The money's a bonus for the club but you fancy your chances. You don't know who you're going to play and that's the beauty of the Cup. I think it will be great. It will be great to get through the first round and see who that brings up in the next, then any others on top of that is a bonus."
And with four sides going up this season, Routledge believes his side could be one of them, "I'd like to certainly think we'll be there or thereabouts but, again, it goes down to us having a tough start. If we set off decently, come through that seven-game spell away, then you never know. If not in it, I'd like to be knocking on the door for it."