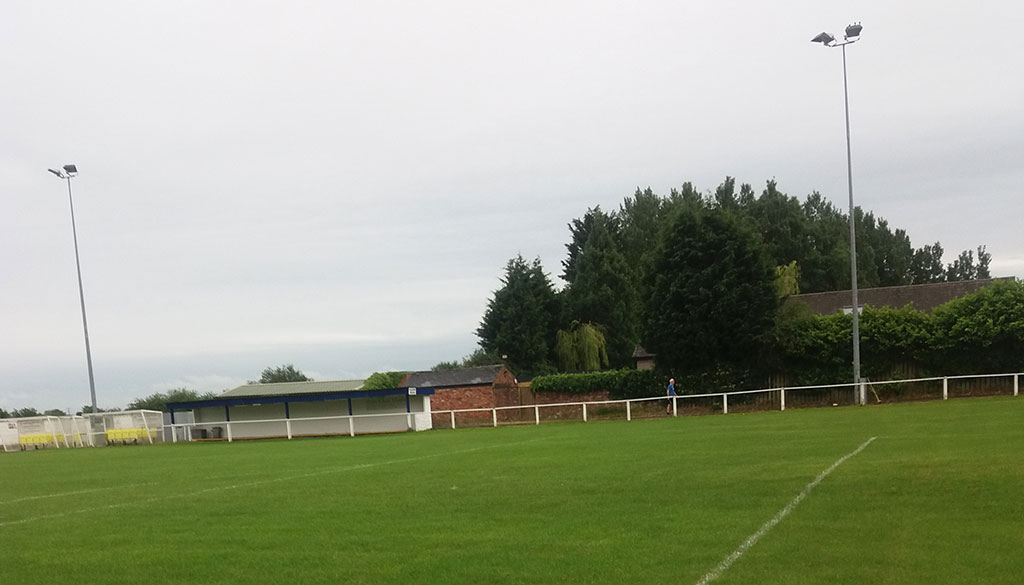 Hart looking to rejuvenate Daisy Hill
Fri 12th July 2019 | Daisy Hill
By Craig Kendall
Brian Hart heads into his second season as manager of Daisy Hill - and he has a long history with the club which stretches back to the 1990s.
"This is my second season as Manager", Hard said. " I had a spell assisting Craig Thomas a couple of seasons back. I was Team Manager last season. The season prior to that we started the season but we stood down in September after three seasons with Craig. At the end of that season, the Manager stood down and I put forward myself to come back in and that's what we did last year.
"I've known the club for a long time. I managed it originally in '93 when it was Westhoughton Town. That was my first ever player-manager job, having come from the Northern Premier League with Horwich RMI, so I've had a bit of a history with the club and all the people there. Last season I had my first full season since '93."
Finishing second-bottom of the First Division North last season, Hart knows improvements must be made, "We're always going to have the issue where we don't have any playing budget so there's no way I can compete for some of the players that are knocking around the region, in both the North West Counties First Division, the Premier Division and the EvoStik. We just haven't got anything to attract the players there. We've had to rely on young players that have come through the Under-18s or have been prior Under-18s and are in the area. That's what we did last year.
"Unfortunately it's a harsh learning curve because it's a big step up from youth team football to open age football and at times we were a little naïve, at times we got bullied. We just lacked that experience. We lost four of our players to serious injuries; lost them for the season. It disrupted the rhythm a little early doors and we were just scrapping after that. We'd have a good day then a bad day. We'd no consistency."
"They'll have had a season under their belts [looking forward], a few of them that we're hopefully moving forward with this year. We've tried to introduce a little bit more experience and steel from players who have been at the club previously. For a number of reasons they'd drifted away but we've got a few back who know the club.
"We're looking for a different mentality of player. We need to have a more competitive edge. We've always been the underdog. We recognise our position – because we're not sexy or anything like that – but we get an honest group of lads together and we'll have a go and see where it takes us. I think what we've tried to develop through the summer is a bit of team spirit.
"We're not the biggest team so we've got to use what attributes we have to cause teams trouble. It's still a work in progress so we're still looking to introduce a couple of players to give us that physicality but they're a good set of lads; they're honest enough.
"Some have come back as I said. There are some that will stay from last year. Some will have moved on. We definitely need characters that are prepared to stand up and have a go."
With friendlies against Chorley and Salford City planned, it will be a couple of tough tests for Hart's youngsters, "By the time we get to them, hopefully, the squad will be taking shape. I've not gone overboard on games; I wanted to work on fitness and togetherness. Last year we had an Under-18s team. This season we've made the decision to keep that team together but put them in the Under-21s League with a few extra players and that gives us the ability to flex out the first team if we need to. We've planned really to accommodate the growth from 18s to open age football. Hopefully, that will pay dividends. Not necessarily this season but that's part of the plan, to start to grow our own players.
"We just can't compete in any market with players. We can't offer them any money or anything like that so we offer player development and be attractive to others. They come to us and, if they can perform, then they get picked up by other teams. That's basically what we do these days. That's how we can sell it.
"We need them hungry. We can't incentivise them if we've no money to give them. The League – especially the League last year – reflected those with and those without, in terms of where we finished in the League. You've got to accept what we've got, which is where we are, then look at what we can bring.
"We bit the bullet last year. We were hoping to get a better finish but we ended up where we were because of what we were. That investment in young players will pay dividends and we've got to make that happen sooner rather than later. We do not want to be in the same situation next season so, hopefully, bringing in a few of the experienced players and changing the backroom staff round a little bit will help.
"I've brought Steve Iley in from Tempest, who's been working great stuff with their set up so he's come in to help us. Craig Thomas, who was previously the Manager but was coaching at Chorley last year, I've got him to look over the coaching because he knows the club inside out. I've brought Matthew Knowles in as Player/Coach, who has been with us previously.
"We're looking to rejuvenate the place. Previously when we've done well it's been because we've stuck together so I've got to get the new guys and the young lads who are coming through to think it's their club and get a bit of pride in their club. That's what it's been known for, Daisy Hill, over the years. We still have a massive group of ex-players who come and watch and we've to get the new players bought into the ethos of the club.
As one of the founders of the league, history to Hart means a lot, "We are but I'm not sure the young ones appreciate history! [Laughs.] All the photographs are in the clubhouse but I don't think it actually means anything to them. It will do but they've got to make their own history, haven't they? That's the thing. What we're looking for is to give ourselves the identity. We know from the age when we played it's a different game today so we've got adapt, the young players we've got to help adapt with them so we can help. We can give them our experience but they can bring us through to theirs.
"There was a great interview this morning on Talk Sport. Graeme Souness stirred the pot by saying how modern-day players are not as strong as older players from older eras. It's very similar, even at non-league level. It's a different mentality. I think it is a generation thing; you've got to talk differently to the kids today. There aren't as many rollickings. It doesn't get you anywhere so you've got to coach them through it and explain but it's painful at times because everybody learns at a different pace."
With the talk of making history, Hart's players can do that with just a few wins in the FA Vase which could see them eclipse their best ever run (Second Round Proper in 1987-88 and 2009-10), "And that's what we'll do. We have a team talk sometimes and we'll say that everybody's expecting to give us a good hiding and we'll go out there, roll our sleeves up and have a go! We've got some talent and it's just gelling it and it's getting that belief. Having been burnt with having too many youngsters last year, we're focusing more on the balance and giving them a bit of help to see where it takes us this year.
"I'm looking forward to it. The lads are looking forward to it. We've been having a few bonding sessions to ensure that we draw together and that's important. The thing is when you've got under-18s and 18-/19-year-olds, they've only ever turned up to football with their dads so, when you talk open age, they turn up and you've got to get them in that group. It won't only be me; there'll be other managers that are still having those same issues when they're progressing youngsters.
"It's a different mentality and it's teaching them and their parents about open age football and expectations on fitness, and the way to conduct themselves. Being together might mean staying behind for half an hour or forty-five minutes so you can have a debrief in your own company rather than shooting off with your dad because he wants to beat the traffic! If you've been around football there are some very strange sights! You just have to put up with it but, hopefully, being open and communicating with the players and the expectations that we have, then they buy into it and that's what we've tried to do.
"We've tried to establish where we want to be, what we want to do, how we're going to do it and are we all on board. I don't want to have a massive squad. You can have players who are not happy because they're not getting their turn so we've got to be a bit tighter this year and probably get the top twenty players that we can that we think will take us through to that next step. I've had conversations with the club about we need to have a vision of where this club's going and what we're doing for whoever comes next or whatever happens next. The club needs to have a vision and a purpose so that's what we're working to.
"I've noticed today that West Didsbury's got their Target 50. That's been launched so we're all in the same boat, it's just at different stages. We're after a new clubhouse so we talk about it and look at what's involved and it's a step at a time. At the moment, my priority is getting a team on the pitch that can be competitive: that's the first step, then we'll take it from there. At the same token, we need to get the infrastructure right at the club, that it's going to be continuous so we can see year on year improvement. We then get to a point where we can compete for promotions and progression. "