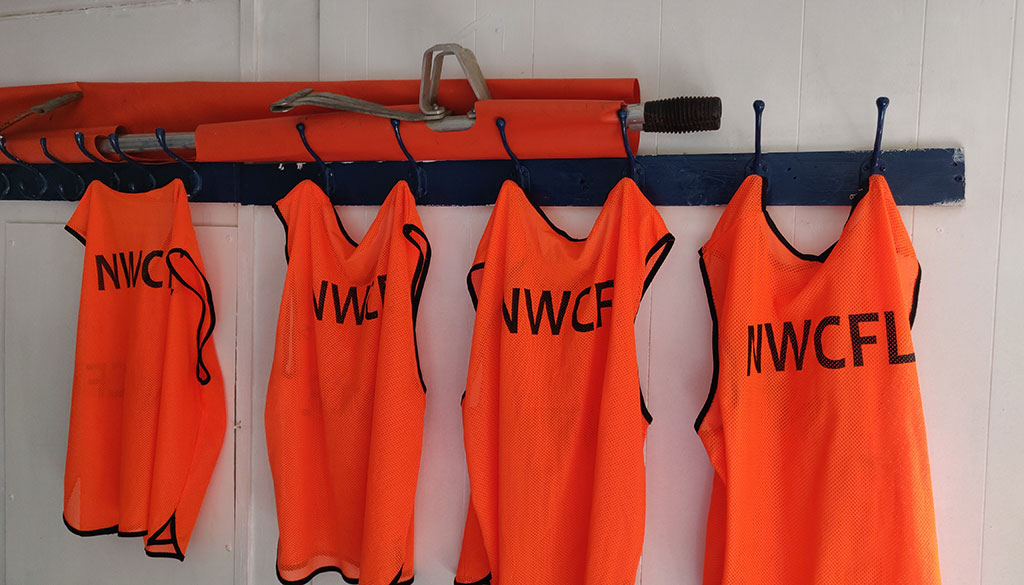 Macron Challenge Cup First and Second Round Draw
Mon 24th June 2019 | Macron Cup
By Craig Kendall
The 2019/20 draw for the Macron Challenge Cup First and Second Round draw took place this morning at the Company Office of the North West Counties Football League. The draw was made by the use of random number selection technology and was overseen by League Chairman Paul Lawler. The draw is as follows:
First Round
1. Skelmersdale United v Irlam
2. Abbey Hey v Holker Old Boys
3. Avro v Vauxhall Motors
4. Garstang v Stockport Town
5. Bootle v Eccleshall
6. Maine Road v FC Oswestry Town
7. Daisy Hill v AFC Blackpool
8. Shelley v Wythenshawe Town
9. Rylands v Barnton
10. Hanley Town v Abbey Hulton United
11. Wythenshawe Amateurs v Chadderton
12. Cheadle Heath Nomads v 1874 Northwich
13. Burscough v Ashton Athletic
14. Bacup Borough v Charnock Richard
15. Congleton Town v AFC Darwen
16. Sandbach United v AFC Liverpool
17. Ashton Town v Golcar United
18. Padiham v St Martins
19. Ellesmere Rangers v Cleator Moor Celtic
20. Runcorn Town v Atherton L.R.
21. Pilkington v Steeton
22. Emley v Squires Gate
23. West Didsbury & Chorlton v New Mills
24. Prestwich Heys v Winsford United
25. St Helens Town v Nelson
26. Northwich Victoria v Barnoldswick Town
27. Lower Breck v Cammell Laird 1907
28. Stone Old Alleynians v Litherland Remyca
The following clubs have recieved a bye into the Second Round: Whitchurch Alport, Longridge Town, Cheadle Town, Alsager Town.
Second Round
1. Garstang or Stockport Town v Pilkington or Steeton
2. Lower Breck or Cammell Laird 1907 v Maine Road or FC Oswestry Town
3. St. helens Town or Nelson v Daisy Hill or AFC Blackpool
4. Longridge Town v Avro or Vauxhall Motors
5. Northwich Victoria or Barnoldswick Town v Runcorn Town or Atherton L.R.
6. Abbey Hey or Holker Old Boys v Bacup Borough or Charnock Richard
7. Burscough or Ashton Athletic v Ashton Town or Golcar United
8. West Didsbury & Chorlton or New Mills v Alsager Town
9. Whitchurch Alport v Shelley or Wythenshawe Town
10. Stone Old Alleynians or Litherland Remyca v Bootle or Eccleshall
11. Prestwich Heys or Winsford United v Congleton Town or AFC Darwen
12. Hanley Town or Abbey Hulton United v Sandbach United or AFC Liverpool
13. Rylands or Barnton v Padiham or St Martins
14. Wythenshawe Amateurs or Chadderton v Cheadle Town
15. Skelmersdale United or Irlam v Cheadle Heath Nomads or 1874 Northwich
16. Emley or Squires Gate v Ellesmere Rangers or Cleator Moor Celtic
Dates of Rounds
19 Oct 2019 - 1st Round
09 Nov 2019 - 2nd Round
07 Dec 2019 - 3rd Round
15 Feb 2020 - Quarter Final
28 Mar 2020 - Semi Final 1st Leg (was 30 Mar 2020)
04 Apr 2020 - Semi Final 2nd Leg (was 06 Apr 2020)
Final - TBA