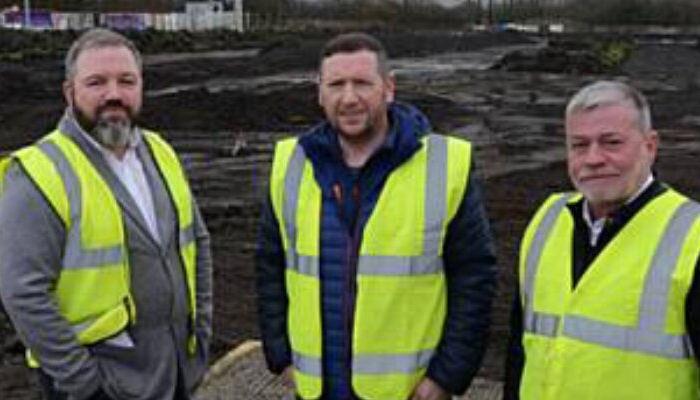 Avro sponsorship deal extended
Wed 27th February 2019 | Avro
By Ian Templeman
Avro have announced that Vestacare UK have extended their current sponsorship package with the club.
The North Manchester based firm provides innovative services for people with learning disabilities and physical and healthcare needs, and they will continue to be the stadium sponsor as well as including the main stand sponsorship in the extended deal.
The new deal was signed just prior to the away game on Saturday at Bacup Borough.
In a statement, Chairman Robert Fuller thanked Norman Lowry and Danny Hughes, and all at Vestacare UK, for their continued support of Avro FC.
"We met earlier in the week, and when we sat down and started to look at what's been achieved in a short space of time it really was Roy of the Rovers stuff", said Robert.
"A major part off the pitch has been achieved with the assistance of Vestacare and long may it continue.
"Danny and Norman both agreed the intention was to link with the club in its push for promotion and also link with the work Avro does in the local community, and having success on and off the pitch is pleasing.
"The Main Stand is being renamed the Vestacare Stand, and new signage will be in place for the City of Liverpool game. From next season Vestacare will continue to be the main shirt sponsor throughout the club.
"This announcement has created a real buzz about the club this week, and is great news for us as we head into the crucial stage of the season in both league and cup.
"It just remains for me to thank everyone involved for their hard work and commitment to our club and what we are trying to achieve, and all at Vestacare for their continued support".
Pictured left to right are: Norman Lowry (Vestacare), Rob Fuller (Avro Chairman) and Danny Hughes (Vestacare).