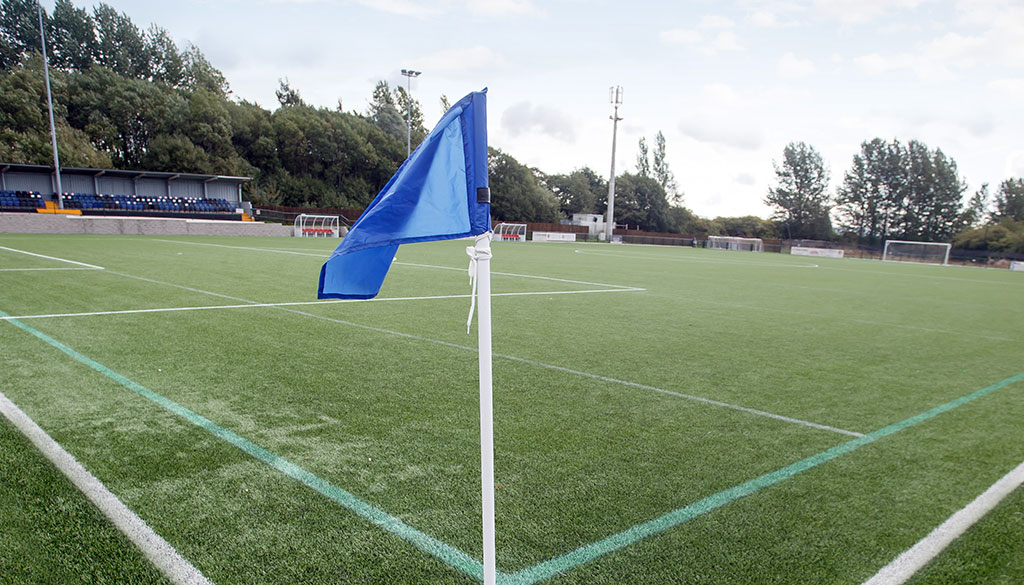 Avro hit the ground running
Tue 21st August 2018 | Avro
By Ian Templeman
Avro's joint-manager Lee O'Brien believes that his team's position at the top of the Division One North table is testament to the work that has been put in, on and off the field, at the club in the past couple of years.
The club moved up to our league in the summer after being automatically promoted as champions of the Manchester League Premier Division title, and they also won the Manchester FA County Cup last season for good measure too.
With the knowledge that their facilities at the Vestacare Stadium met the required standard for promotion, Lee says that he and fellow manager James Hampson began to put the building blocks in place for this season when they took over in the back to the summer of 2017.
"We moved venues with our ground and the plan was always to get things in place for us to progress, which we never could at the previous ground", he said. "So we did that with regards to recruitment and players.
"We had a belting squad to start with, but we knew we needed one or two more players, which we sorted and it's so far so good.
"I am really pleased with the start we have had, made up with it, but the credit doesn't go to me or James or the coaches, it goes to the players as they have worked hard.
"They had a really tough pre-season, we have run them hard because we knew you have got to be fit in this league because you are up against better organised teams.
"We have had 12 months to prep for it, we ran it right last year and we have got no intention of changing.
"We feel that by making the lads feel important they respond well, by making sure all the basics are there. We get the kit right, we look right and if you look good you feel good and you tend to play better. So we are doing our bit and they are repaying what we are giving them".
Lee played for Prestwich Heys and Stockport Town as a player, so he knows very well what the league is all about, but like many other managers he is enjoying the challenge of getting to know teams that he and his squad may not have encountered before.
"That's the exciting thing that we have all found", he said. "We have tried to watch one or two teams that we are playing, and I know a few lads that are still playing in this division, so you get little bits of knowledge from them with regard to teams they have played, although obviously not their own teams.
"It's a crazy league, and having played in it I know what it is like.
"We would never be arrogant and think we were going to steam roller teams and just concentrate on us.
"We have done our best to get information or have a ride out to watch teams, whether it's me and a coach or my joint manager James, going to watch a game with teams who we may be coming up against.
"It's like a bag of Revels, you don't know what you are going to get, but we are enjoying it. The one game we have lost (against Steeton) was probably the best we've played, so it's just a case of plugging away and taking one game at a time.
"We are not trying to wing it, we are putting the effort in, and the lads are too".
Looking ahead to the rest of the season, Lee is looking for more of the same from the squad in the months ahead.
"I am quite a tough taskmaster, but I thought (at Daisy Hill) on Saturday we were outstanding, although we conceded a goal late on by switching off, and the lads will get a rollicking about that.
"We are just about working hard, and enjoying being involved in this league. We are proud to have got here and we are going to give it a good go, and see what we can do.
"The lads have bought into it, players are picked on merit and not reputation, and we have got some big characters that have come from clubs a lot higher.
"We have got some really good attacking players that offer us variety, and we have one or two to come back off holiday this week, so it's a manager headache but one that is better to have than not.
"It's early days, and we are not getting ahead of ourselves, but we are definitely enjoying it so far".