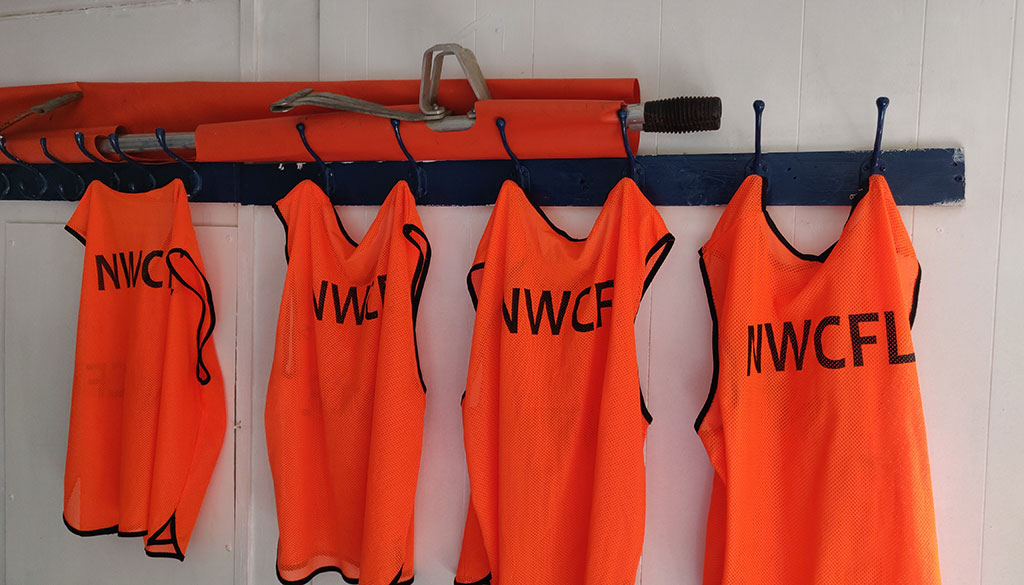 Safe haven at Chadderton
Thu 8th February 2018 | Chadderton
By Ian Templeman
Officials at Chadderton played their part in returning a stolen safe to its owners after a break in.
A robbery at the Greggs store on the shopping precinct near to the ground on Andrew Street led to the shop safe being stolen, and as Chadderton Secretary Dave Shepherd explained, the thieves decided to use the club's ground as a safe place to try and break into the safe.
"One of our committee men Mick had noticed some loose material and rubble near to the entrance, but assume it had just been left there by some kids playing around", said Dave.
"At night when we were at the ground, Mick mentioned it and noticed that whatever it was had been removed. I looked on the CCTV cameras and saw that three people had driven up in a car to the entrance, picked up whatever was there, put it in the car and drove off again.
"The next day Mick was down at the ground again, and found that the chain had been cut on the gate at the entrance.
"He went into the ground and noticed something down by the dug outs, so he went to take a look, saw it was a safe and phoned the police.
"The police came down with some lifting equipment and took it away, and we then checked out our club CCTV footage in the evening.
"We saw that later on the previous night, three men had come back in another car, cut the chain on the gate and come into the ground to use it as a place to open the safe with a grinder.
"You could clearly see the sparks on the CCTV, but after a while they must have just given up, as they weren't able to open it.
"We told the police about what we had found, and they came down again to have a look at the film. When they came, they told us that they had found that the safe had been taken from Greggs, and that there was an amount of money in it.
"The only damage to our ground was the chain on the gate that was cut, and Greggs got their safe back, so it wasn't too bad in the end.
"We're hoping now that Greggs will do us a favour and send a few pies round for us to sell on matchdays".