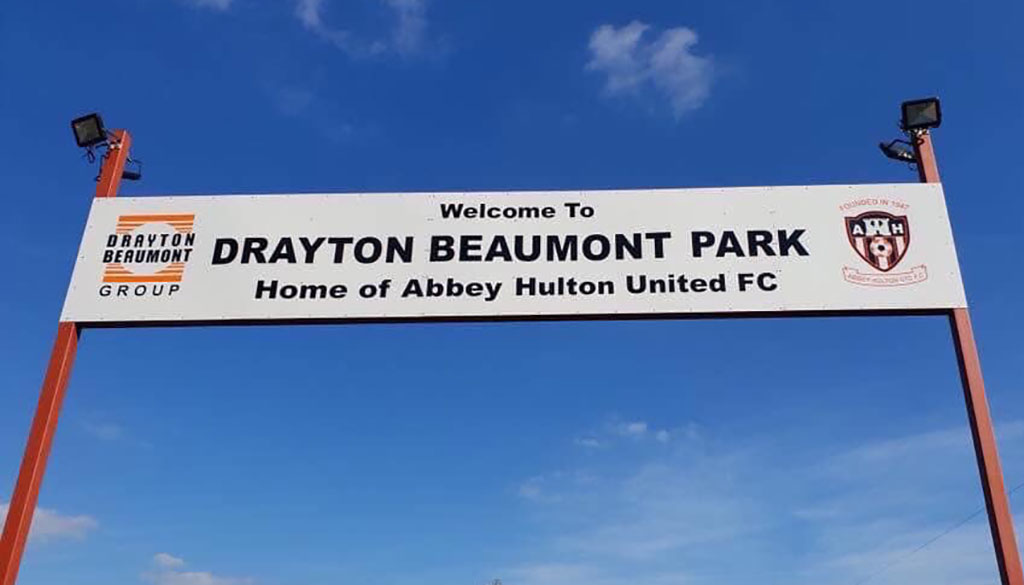 Lights on at Abbey Hulton
Mon 2nd October 2017 | Abbey Hulton United
By Ian Templeman
Abbey Hulton United will host their first ever game under floodlights when Sandbach United visit Birches Head Road for a Division One game on Tuesday evening, 3rd October.
Club Chairman Lee Savage said: "The night marks an historic and very special occasion for our club, and will go down in our history books as the first ever football match played under floodlights at our ground.
"I would like to take this opportunity to thank all our club sponsors and everyone that has supported our club in one way or another, whichever shape or form, to help us achieve our ambitions of getting our first team playing at a higher level, meaning that we could progress this great club forward and bring us into the 21st century by getting the floodlights and stands to enable us to compete in the NWCFL.
"So from myself and from all of the committee please give yourselves a huge pat on the back, and be proud to know you have helped your local community football club to reach this next chapter".
The club will host an official opening of the lights with a commemorative game on Wednesday 25th October, when Abbey's first team squad will face a team comprising former Port Vale and Stock City players.
The lights will be switched on by the Mayor, along with other invited guests on the night.