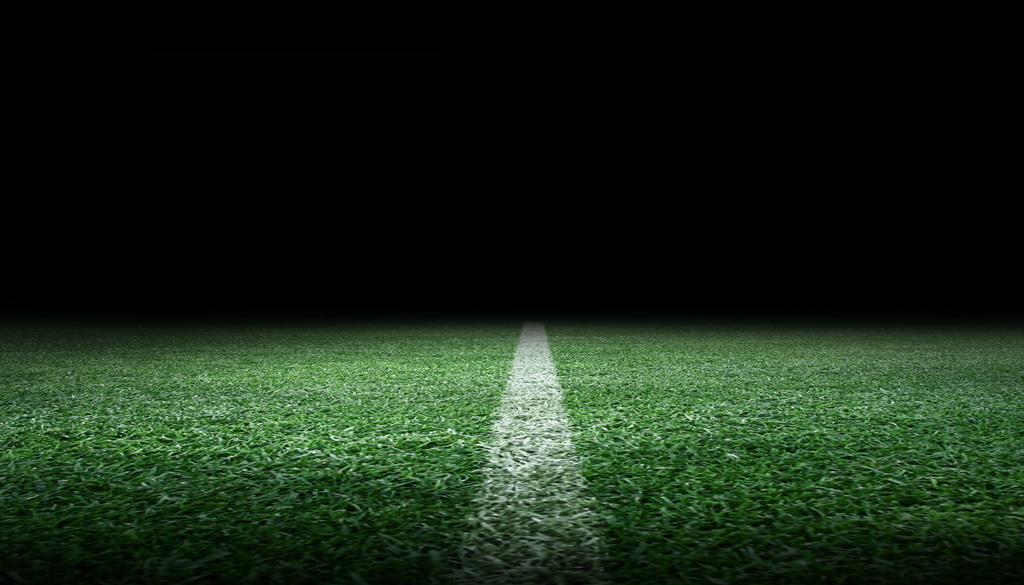 Premier Division Preview - 2nd September 2017
Fri 1st September 2017 | Match Reviews
By Stewart Taylor
League Respect Co-Ordinator and League Committee Member, Stewart Taylor has taken brief respite from his researching of club crests for his popular 'Emblematically Speaking' feature, to preview this weekend's Hallmark Security League Premier Division Fixtures.
Premier Division Preview – 2nd September 2017.
Is the season starting to settle down? Not sure really as we are still very much in the early stages but with every League point important several clubs may look back at August as a month of missed opportunities. For those clubs the opportunity arrives to gain some points and move forward. For others, time to build on a positive start and really settle into the season.
With five of our Premier Division teams flying the flag for the Hallmark Security League in the FA Cup, we have nine League matches to look forward to.
Another action packed weekend of Premier Division football starts with Friday Night Football at the Ambitek Stadium where Irlam welcome West Didsbury and Chorlton.
Four points from four matches for the home side going into this match doesn't sound too good but it's been a tough start to the campaign. The first League match of the season saw an away defeat at the hands of a buoyant City of Liverpool FC but a midweek draw at Runcorn Linnets certainly helped to get over that experience.
A hard working performance against AFC Liverpool in their most recent match saw then take nothing from the match except pride in the performance as going down to 10 men after only 15 minutes would not have formed part of the pre-match discussions. A chance to show how they measure up comes with this match against a West Didsbury & Chorlton side who are flying right now.
West come into this match in a very positive frame of mind having started their season exceptionally well. Striker Tom Bailey is proving to be a shrewd acquisition with 7 goals to his credit, and that of the team of course, already this season. With fellow striker Saul Henderson netting a hat trick in an impressive 4-0 win at home to Runcorn Linnets on Bank Holiday Monday, and regular contributions from Nic Evangelinos it looks like West won't be short of striking power this season.
Both sides are good to watch and the match is sure to be an excellent curtain raiser to the weekend's entertainment.
On to Saturday and we start at the St Luke's Barton Stadium as Winsford United welcome near neighbours Barnton.
For many keen observers of the Hallmark Security League scene, Winsford United have become something of a sleeping giant. The season always starts with high expectations and then circumstances prevail in which those expectations have not been realised. Perhaps this season will go down as one to remember for the right reasons.
In their last match against Widnes on Bank Holiday Monday the Blues bagged a very useful three points. This following a comprehensive defeat at Runcorn Linnets on the Friday before puts them currently in 3rd place in the table and with reasons to be optimistic.
On the other hand, visitors Barnton have had a very poor start to the season. The players, management and supporters will have been encouraged by picking up a home point against Congleton Town in midweek and will look to build on that. A tough match for the away side in prospect here.
Two sides who have had contrasting starts to the season meet at the Brian Addison Stadium on what is sure to be an excellent playing surface curated by Brian himself – a recent runner up for the Step 5 and 6 award for the FA Groundsman of the Year.
Hosts Squires Gate have endured a difficult start to the season and they won't thank me for reminding everyone that they are the only Premier Division side yet to pick up a League point. They have played some tough sides so far this season but all of the matches in our Premier Division are tough and none more so than what is to come on Saturday when Runcorn Town are the visitors.
Runcorn Town head the fledgling League table with the only 100% record in the Premier Division. Three fine wins in the first three League matches were backed up in emphatic style as they came back from conceding an early goal to Northwich Victoria in the midweek match at the Pavilions.
No fewer than five goals in the game propelled leading scorer Craig Cairns to the top of the goalscorer's table with 11 in all competitions for the season so far and we are only one month in. With the experienced striker Mark Reed likely to contribute a significant number of goals this season the side should not be short of goals.
"It's a funny old game" is an oft repeated quote concerning football and it may well have a certain resonance right now at the Millbank Linnets Stadium. Manager Michael Ellison and his coaching staff had the benefit of a full pre-season to work with what was a largely settled Runcorn Linnets squad and solid preparation looked to be paying dividends as they went unbeaten in the first three matches of the season.
And then something happened on Bank Holiday Monday as they came off second best to West Didsbury & Chorlton by a four goal margin. What does this tell us about the relative merits of Linnets and West? Only time will answer that question of course and Linnets have a chance to put last Monday well behind them as they welcome Padiham.
Many observers around the League were more than a little surprised to hear that long serving manager Steve Wilkes, and his coaching staff had left Padiham.
There may have been much speculation about who would replace them and it didn't take long for the club to announce the appointment of two of the management team from nearby Colne FC. Liam Smith and Dixon Lambert take over a side which started the season with three straight defeats registering their first points of the season with a 5-1 win against local rivals AFC Darwen on Tuesday. Saturday could see something of a baptism of fire for the new management team but it will be a challenge to be relished.
There has been a quiz question on Twitter this week from our partners at the National Football Museum in Manchester. The question is who were the first NWCFL Champions? The answer is Burscough who were crowned our first champions at the end of the 1982/83 season. And I'm not really giving anything away here as the competition closed on Wednesday of this week.
This season, Burscough have returned to our League following some great adventures at higher levels having been promoted from the NWCFL to the then Unibond League at the end of the 1997/98 season. For those who don't know, I can heartily recommend reading the club history on the League website.
But back to the present. Burscough, who have yet to register a League win this season, are the visitors this Saturday to the Townfield Stadium in Barnton to take on the other side coming into our Premier Division from Evo-Stik League Division One North for this season, Northwich Victoria. As many will know, Northwich Victoria have an amazing history which is also well worth a read but they have been somewhat itinerant in recent seasons and are currently ground sharing at Barnton FC.
The Vics' would have been encouraged by taking the lead in the first five minutes at The Pavilions against Runcorn Town in midweek but that only spurred on their opponents on the night as, 85 minutes later, a 6-1 defeat went into the record books. A positive start to their first season in the Hallmark Security League has fallen away as the side have endured three successive League defeats. Time to get the show back on the road on Saturday perhaps but Burscough will certainly have their say on that.
Also new to the Premier Division this season are Charnock Richard. A really good season in the First Division last season saw them promoted in the second automatic promotion slot. Life continued in the same successful vein with wins in the first three League matches of the season.
All came back down with a bit of a bump in midweek as the trip to the TDP Solicitors Stadium in Bootle to play City of Liverpool found them returning from Merseyside with nothing to show from a hard but entertaining encounter. Time to "go again" on Saturday with another tough match in prospect away at Hanley Town.
Only three League matches played thus far this season but Hanley Town still have an undefeated record. A solid start by any standards and a strong desire to continue collecting points will motivate the side. Potteries Park is always a difficult place to go to and come away with points but Charnock Richard will fancy their chances and this one has all the makings of being the match of the day in the Premier Division.
We spoke earlier about Winsford United and the description "sleeping giant". The same could be said of Congleton Town in that for a number of seasons expectations have not really been met. A bottom half of the table finish last season was a huge disappointment and all of the hopes must be for something considerably better this time out. Helping to achieve that is new Manager Ian Street who came to the club from 1874 Northwich.
This, as is almost inevitable, saw much player movement and the need to settle a squad for the start of the new season. The season started well for the Bears with a couple of wins and a really positive attitude with goals coming from the twin strike force of Declan Fletcher and Jason Carey, ably backed up by Emini Adegbenro – experienced players all three of these. Recent results have not met with expectations and it will be interesting to see how the side reacts.
The first opportunity to react in a positive way comes with the visit of AFC Liverpool to the Richborough Estates Stadium on Saturday.
AFC Liverpool were re-united with Chris Stammers at the beginning of the season. Chris had been part of the management team when the club was formed 10 years ago and, having gained considerable experience at higher levels, returned to the club as Manager for the start of this season.
A significant shuffling of the player pack was the result and it was of interest to see former City of Liverpool favourite Allen Weston join the club. A poor start to the season has been reversed as the squad has taken time to find its collective feet. Six points from the last two games is a base to build from and the side looked to be coming together really well in the midweek victory away at Irlam.
Bootle have built a reputation as a tough side to beat over a number of seasons and that reputation looks to be intact as we enter the second month of the season. With strikers Ryan Cox and Steven Jones in the squad then goals shouldn't be an issue this term. The problem may be keeping the goals against column under control but the side are traditionally well organised by Manager Joe Doran and all the vibes should be positive ones right now.
Widnes come to the TDP Solicitors Stadium on Saturday with something of a point to prove following their promotion to the Premier Division as Champions of the First Division last season. Life has not gone too well for Joey Dunn's men so far this season with just one victory to their name.
Having said that, the defeats have come against strong sides. Many clubs having achieved promotion look to consolidate in their first season at a higher level but it is likely that Widnes will be looking to do more than simply give a good account of themselves this season.
Our final match takes us to the WEC Group Anchor Ground where AFC Darwen host their visitors from South Manchester in the shape of Maine Road.
AFC Darwen spent much of last season looking over their collective shoulders whilst working hard to collect enough points to avoid relegation. That objective was achieved but it was a close run thing until quite late in the season.
Four points from two home matches leading into the midweek fixture away at near neighbours Padiham was good reward for some enterprising play but it was back to earth with a bit of a bump.
A 5-1 reversal is never the ideal starting point in preparation for the next match but that needs to be consigned to history and a positive attitude is needed to achieve the maximum from the potential in the side.
Emirates FA Cup matches have dominated the season so far for the Brantingham Road faithful. A good win over Winsford United in the Extra Preliminary Round was followed by three matches against Abbey Hey in the Preliminary Round.
The first match at Abbey Hey was drawn and then the replay at home was abandoned due to a player injury. The tie was finally resolved in favour of Abbey Hey last Monday. As a result, only three League matches have been played with one victory on the record. A couple of League matches are next up, starting with this match on Saturday, before its back to Cup action with a Buildbase FA Vase tie at home to Pontefract Collieries on September 9th.
There we have it and, as usual there will be a match close to where you are. If you are following one of our sides in the Emirates FA Cup or supporting your club in the quest for League points, have a good weekend and enjoy the match.