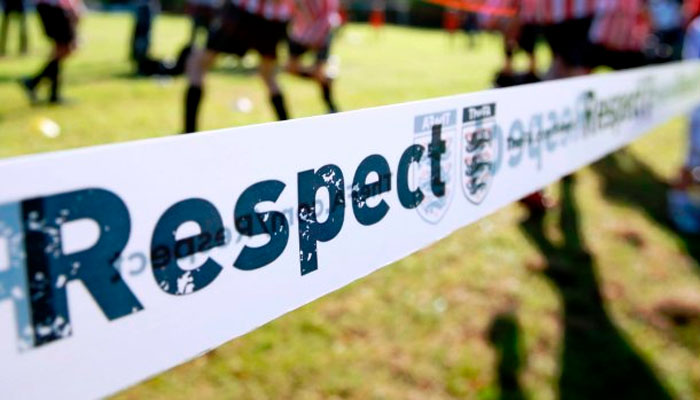 Increase In Fines For Respect Offences
Fri 24th July 2015 | General
By Ian Templeman
The FA have announced increases in the fines which will be applied for Respect offences, commencing from this coming season.
Dissent, abusive language and breaches of discipline during and after games will be punished more severely, with the fines applied dependent on the level of the League within the Non-League Pyramid.
Any of our Premier Division clubs involved in 10 incidents of this nature will be fined £150,with a fine of £75 for clubs in the First Division.
For 15 incidents the fine will be doubled, and thereafter if any further occurrences arise, these will result in charges being applied in accordance with FA rules.
League Secretary John Deal said: "The League Management Committee are fully behind the FA's drive to cut down on incidents of this nature.
"The easiest solution to prevent unnecessary costs to the clubs is for the players, managers and coaches to keep their cool and their mouths closed.
"It will be a difficult challenge for some, but the rewards are simple - less cautions and sendings-off, less suspensions, more player availability and less money going out of clubs.
"Swearing and poor behaviour is one of the main reasons that families don't attend matches at our level of football, so any initiative that helps improve the situation will receive our full support.
"Four clubs - Colne, Runcorn Linnets, Barnton and Northwich Manchester Villa - managed to complete last season without receiving a single caution for dissent. These clubs are to be congratulated, and we hope to see more clubs following in their footsteps in the coming season".