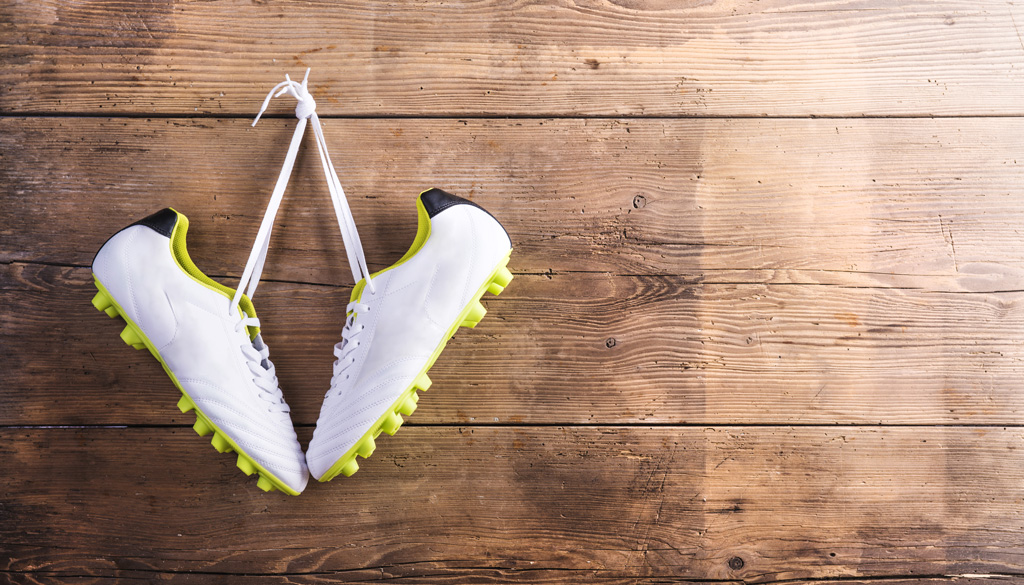 Player And Goalkeeper Of The Month Awards
Fri 8th November 2013 | League Awards
By Ian Templeman
PLAYER OF THE MONTH AWARDS
PREMIER DIVISION - TOM BAILEY OF GLOSSOP NORTH END
In a busy month for Glossop North End, with matches in three different competitions, striker Tom Bailey played in every match. The effectiveness of any striker is judged on the number of goals scored and with seven goals in seven matches, Tom has certainly fulfilled that aspect of his role. Add to that, three nominations as Opposition Man of the Match and this speaks volumes about the effectiveness of Tom overall.
Some of the goals scored have been truly memorable and show Tom's ability to convert opportunities in a number of different ways. Early in the month his opening goal against St. Helens Town showed Tom effective in latching on to the ball from a through pass, and calmly beating the advancing goalkeeper.
Similar goals followed in the next two matches and then a brace in the FA Vase match against Kinsley Boys showed his versatility, with a headed effort from a cross to the back post being followed by deft footwork in beating his defender on the 18 yard line and tucking away the opportunity.
The two goals away at West Didsbury and Chorlton showed both imagination and great technique, to turn a losing position at half time into a winning position for the team in the second half. The first was a free kick from fully 25 yards out which Tom curled around the wall and into the top corner.
The second was even better as Tom collected the ball wide on the right and advanced towards goal. In a flash the ball was in the back of the net as a fierce but controlled shot with the outside of his right foot gave the goalkeeper no chance.
In terms of overall play, Tom has often been moved to play away from his customary position at the spearhead of the attack to play wide on the right. Operating from this area of the field, he has worked selflessly to set up chances for others. Tom is well known to all at Surrey Street from his time at the club in the 2009-10 season. He has returned to Glossop a better player from his time away elsewhere, and fully merits his current position as a crowd favourite and leading Premier Division goal scorer.
DIVISION ONE - JOHN PRESCOTT OF FORMBY
October was a great month for John - he made his full debut for Formby, turned eighteen, scored a hat trick and ended up with nine goals in six games. John played his first game in a Squirrels shirt at the end of September as a late substitute away at Northwich Flixton Villa but injuries to key players meant that managers Jim Shirley and Kev Dally had to start him earlier than they would have wanted.
Just three days after his 18th birthday, he had his first start against high flying Nelson. He looked comfortable immediately having a shot cleared off the line before making his mark with a goal in the final minutes.
It was in Formby's next game, away at Atherton LR that John really announced himself with two goals that demonstrated a finishing ability beyond his years. His first goal was a powerful header from a corner, scored in the style of a classic number nine. He jumped higher than his marker, seemed to hang in the air before powerfully heading the ball across goal and into the bottom corner of the net.
His second goal in contrast was a cool piece of finishing. He timed his run to perfection, latching onto a through pass in the area. Instead of taking a touch and going round the keeper he waited and simply poked the ball beyond him as he came out. John was a substitute against Oldham Boro replacing stalwart Andy Olsen on the hour mark. He grabbed the third and decisive goal in the dying minutes.
John was named in the starting line-up against Daisy Hill and was key to his side's impressive 7-1 win. Having come close to scoring in the first half, he scored a hat trick in the second.
His first goal showed his anticipation as he was on hand to finish off a flowing passing move. His second showed his composure in the area as he controlled a cross on his chest before letting the ball bounce and thumping it into the corner of the net. His third was a curling shot from the left edge of the penalty area.
His final game of the month was a cup tie away at Premier Division Silsden. Formby were a goal down before John intervened. He grabbed Formby's equaliser with another confident one on one finish, then made the decisive contribution in extra time.
He received the ball with a defender at his back, so flicked it behind him, turned past the defender and hit a clinical shot beyond the keeper. He had a chance for a hatrick when he rounded the keeper, but seeing the angle was too tight he looked up and chipped the ball back for Franny Smith to head the ball home.
Such sustained form would be a boon to any attacking line up, but to have performed so well from the moment he was given the chance, and at such a young age, is proof of genuine talent.
GOALKEEPER OF THE MONTH AWARDS
PREMIER DIVISION - CIARAN GIBSON OF ST HELENS TOWN
Ciaran has made an excellent start to his St Helens Town career, having moved to the club from Prescot Cables. The 19 year old former England Schools and Northern Ireland U17 has been ever present during the month of October, keeping three clean sheets and not conceding a goal for 374 minutes.
He has excelled himself during the month showing his fine array of attributes in the process. From a match winning performance early in the month at Glossop where two late world class saves from point blank headers ensured a victory for Town, to chipping in with saves at vital times in games which were in the balance, such as the Squires Gate and West Didsbury & Chorlton contests where Ciaran was called into action, and was more than a match for his opponents as Town went on to record comfortable victories.
Gibson is a massive presence in the Town goal standing at 6'4" but he belies this stature with his lightening reflexes, excellent handling and ability to get down quickly to low efforts which is no mean feat for such a big lad.
He also reads the game really well which allows him to organise his defence early with his excellent communication skills and when necessary become a "sweeper keeper" to avert the danger.
Ciaran's presence cannot be underestimated and that the turn in form of St Helens Town coincides with the introduction of the stopper to the line up is no coincidence.
DIVISION ONE - MATT CONKIE OF 1874 NORTHWICH
During October Matt Conkie was an inspiration to his team as he demonstrated just why he is so highly rated.
The first game of the month was a League Cup tie against a strong Hanley side and although he conceded two goals – the first was via a very early penalty whilst the second was an absolute cracker from 25 yards in the 117th minute – Matt was on top form throughout, making a string of saves.
Next up was Irlam and once again Matt was kept busy for long periods and he made a number of good saves including an incredible double save from close range just before half time. That the game ended nil-nil was down to both keepers and Conkie bossed his defenders throughout as well as commanding his area with supreme confidence.
In a midweek game at Northwich Flixton Villa, Conkie was again called upon to make some important saves and after his side went ahead, Conkie produced an unbelievable save as he arched himself backwards to reach a header and tipped it over the bar.
Possibly his quietest game of the month came against AFC Darwen but before his side went 3-0 up he had had to make two important saves – one of which was from a point blank thunderous drive which he managed to keep out. However he was eventually beaten 10 minutes from time when a team mate's defensive error left him exposed.
The final game of the month was against Squires Gate in the League Cup, and although the final score of 5-1 suggests that it was all one-way, this was not the case.
After 1874 had taken the lead, Conkie was beaten by a superb goal that would be a certain contender for "goal of the season", as the scorer beat two men in midfield before unleashing a screaming shot from 35 yards that gave Conkie no chance.
Matt was determined not to be beaten again and pulled off two excellent saves in quick succession with the score at 2-1 before his side secured the win.
Conceding just one goal in three league games and three goals in two cup games, Matt Conkie is a worthy winner of the October award.