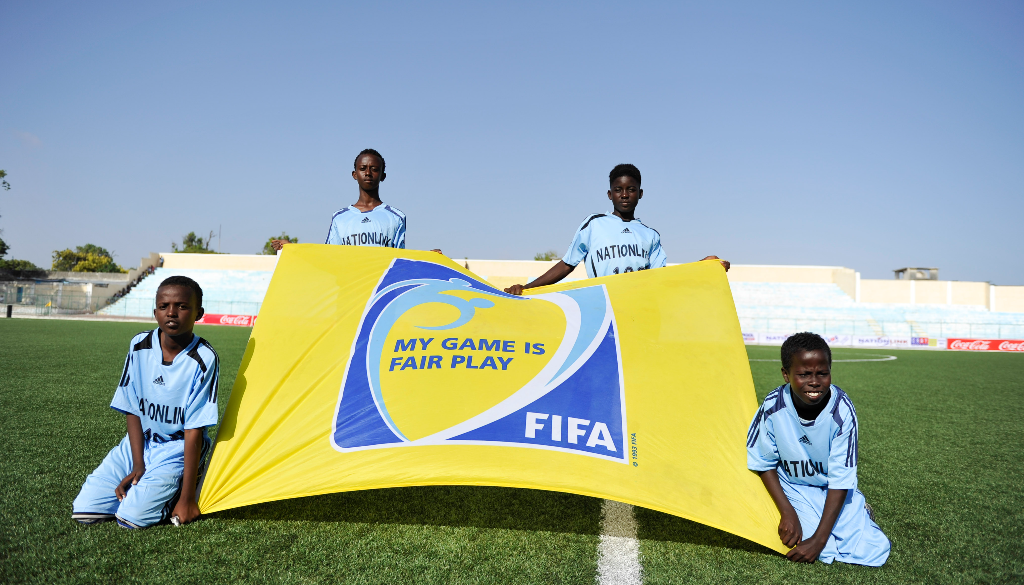 NWCFL Fair Play Awards
Thu 16th June 2022 | League Awards
By Jay Cooper
It's often forgotten that if 2 teams are unable to be decided apart on points, goal difference or goals scored, that their respective disciplinary records will be considered - a famous example being Japan over Senegal at the 2018 World Cup in the group stage. Whilst nothing like this happened in the 2021/22 NWCFL season, the disciplinary records of each team are still retained, and those with the best ones deserve their plaudits. So, here they are.

Up first, expectedly, is the NWCFL Premier Division. The fair play award for 2021/22 goes to Wythenshawe Town. They finished the 2021/22 campaign with 2 league dismissals, as many as Burscough also managed in all competitions. They also tallied up 60 yellows in all competitions, a stat bettered by Ashton Athletic and bottom side Runcorn Town, as well as being equalled by Charnock Richard. Despite this, they still boast the cleanest rap sheet of the NWCFL Prem in league action, and they also managed to keep as clean as they have despite playing one more game in all competitions than any other of their contemporaries in the division this season. They've truly earned this.
In response to receiving this award, Chairman Chris Eaton said, "I'm very pleased that we've won this award. Our track record over the last two seasons hasn't been brilliant, but I think we've instilled discipline amongst the players to think about their behaviour on the pitch and it's clearly worked. And it also wasn't something I'd kept an eye on - we notice when we sort out any fines for cautions, obviously, but to still take this award is a pleasant surprise.
With having played more games than anyone else ths season, I'm delighted. That's exceptional. That laws of averages says the more games you play, the more cautions you get. That stat will be news to everyone so I'll make sure they get a round of applause this weekend at our annual dinner."
Before we continue, a shoutout here to Charnock Richard, who, in all competitions, have a better disciplinary record, with the same amount of yellow cards and one less sending off than Town. However, in league competition alone, Wythenshawe did enough to pip Charnock to the post for this particular award.

In the First Division North, the honour goes to AFC Blackpool. The seaside-based outfit can boast that throughout the 2021/22 season, they were the only team to not receive a red card in all competitions, full stop. They also only received 44 yellows during the campaign. A low tally in the grand scheme of things, but still a record bettered by Pilkington, Garstang, Ilkley and Campion, the latter by 13 cards. However, it's their stunning disciplinary achievement of not receiving a single dismissal all season that sees them clinch this award.

It's a similar story in the First Division South, with Ellesmere Rangers having the best disciplinary record in not just the league, but all competitions this campaign. However, somewhat dissimilar to AFC Blackpool, their record of only 2 red cards all season is bettered by the likes of Alsager, Barnton and Cheadle Heath Nomads. However, their mere 49 cautions this season is a record only bettered by bottom club St Martins, and Rangers' general low tendency to summon the ire of the referees is enough to ensure the NWCFL D1S Fair Play award will find a home at Beech Grove Stadium.
In response to receiving this award, chairman Neil Williams shared his thoughts. "Most of the credit should go to the management team and the players with how they conduct themselves on the pitch." It takes a team to win this kind of award, not just one man.
At the end of the day, football is a sport of fair and even play, and when teams do heir best to abide by the laws of the game, the game itself is better off for it. These awards are ones that should make the recipients proud.
Congratulations again to Wythenshawe Town, AFC Blackpool and Ellesmere Rangers!