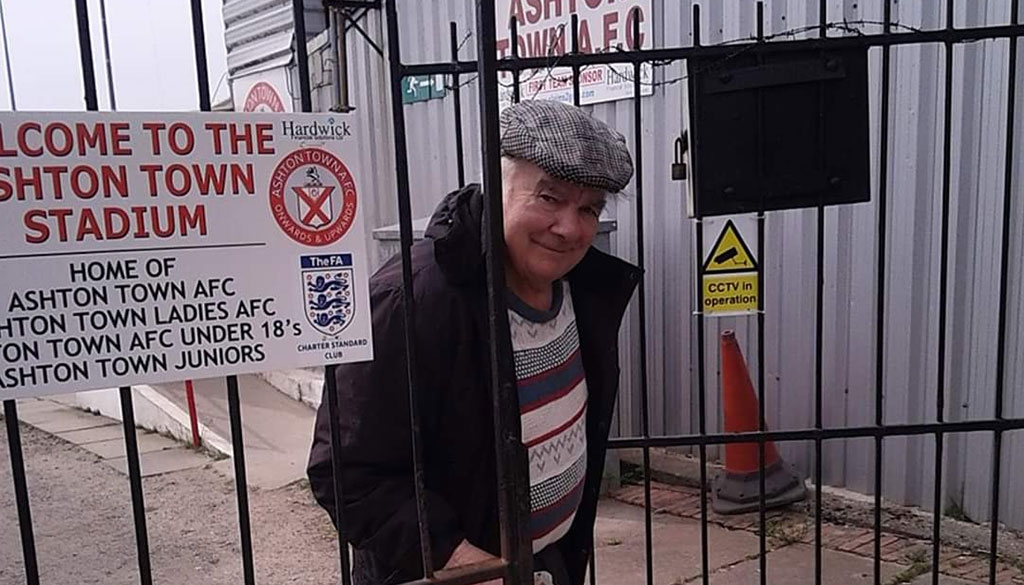 Billy Pomfrett
Mon 11th May 2020 | Ashton Town
By Martin Fallon
We are saddened to hear from Ashton Town that Billy Pomfrett, affectionately known as Mr Ashton Town, sadly passed away earlier this week. Our condolences to Billy's family and everyone at Ashton Town.
Billy joined the club as a 17 year old centre half in 1957, and bar playing for Makerfield Mill whom changed their name to Ashton Town in 1962, he played for no one else. Amazingly some 63 years later he was still a key figure at the club, despite bad health taking over in the latter years.
Ashton Town Chairman Mark Hayes paid tribute to Billy, saying "Billy could be heard every game and I think he saw it as part of his game to keep the players on their toes. His voice was heard for 63 years so it will be missed. Billy was known to many in the game, and I am sure that everyone will be as gutted to hear this news as we are.
"Sadly Billy did not have life insurance & so there is a shortfall for the funeral that we dont want to burden the family with. We have therefore set up a JustGiving page and are asking supporters of NWCFL sides who more than likely knew Billy if they could pay their respects to Mr Ashton Town with a small donation, even its just the cost of a drink to toast him.
Town have already had many donations but still have a huge shortfall. Donations have come from many an ex player, fans, and other clubs like Vulcan FC.
The JustGiving page can be found at https://www.justgiving.com/crowdfunding/billypomfrett?utm_term=5Vnq2XB3y
THE FUNERAL OF BILLY POMFRETT
Unfortunately in the world that we are in only 10 mourners can be at the funeral of Billy Pomfrett, with no mourners outside the immediate family. The family and Ashton Town are therefore asking all those whom wish to pay their respects to meet at Ashton Town Football Club, WN4 8SL, at 12.00 noon on Wednesday 13th May.
Those in attendance will line up along Edge Green Street from 12.15 to to see Billy leave his beloved club for one last time. Social distancing rules of course apply.