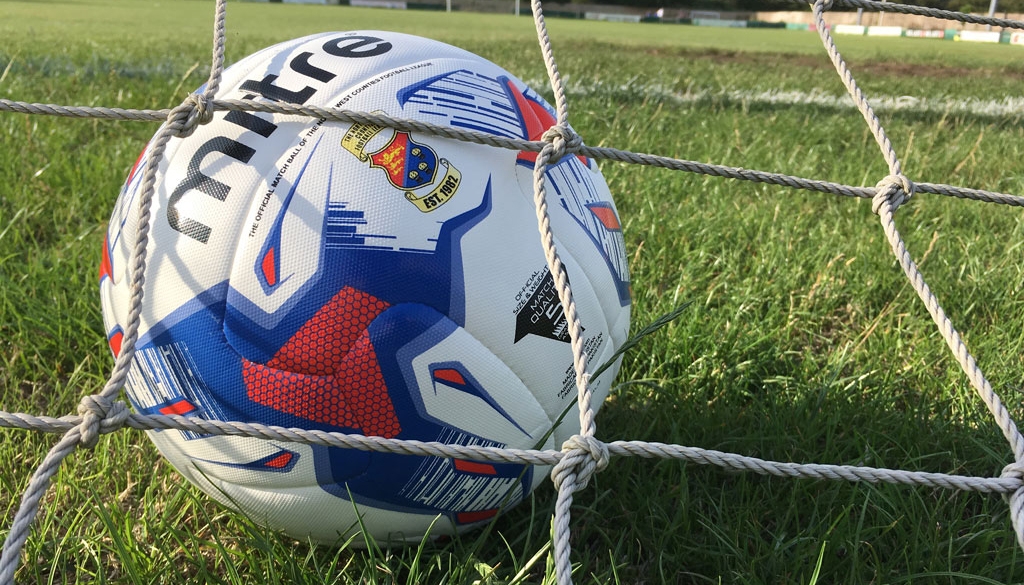 NWCFL Premier Division...the season so far!
Fri 20th March 2020 | General
By Craig Kendall
With no football to watch at the moment, we thought we would take a few days to look back on the season so far. We will start with the Premier Division.
Looking back at the opening day of the season on Saturday 3rd August, the results gave us some indication about how things would pan out. The biggest win of the day came at 1874 Northwich who beat Padiham 4-1, with Rylands and Longridge Town making their Premier Division debuts with victories. Winsford United, Runcorn Town and Whitchurch Alport also opened up with victories, with 37 goals scored in the ten games.
Midweek saw Alport climb to the top of the table after a 4-1 win over Hanley Town, with Alex Hughes netting the division's first hat-trick of the season. 1874 regained top spot the next day with a 3-1 win over Winsford, with Rylands also making it two wins from two. Padiham, Northwich Vics, Ashton Athletic, Charnock Richard, Irlam and Burscough all claimed their first wins.
After a break for the FA Cup, 1874 and Rylands both made a statement by registering the biggest win of the season. Both won 5-0 at Charnock Richard and at home to Avro respectively, with Alport's win at Padiham also giving them three wins from three. Winsford and Squires Gate also registered a record, that of most goals in a match, with Winsford winning 5-4, whilst Barnoldswick Town claimed their first win.
Midweek saw all three 100% records end. Alport drew 1-1 with Congleton but the point saw them return to top spot. The next evening 1874 lost at home to Irlam with Rylands drawing at Burscough. That point for Rylands sent them top of the table. That midweek also saw Hanley Town claim their first win after winning 2-1 at Winsford, and others winning for the first time that midweek were Squires Gate, Bootle and Skelmersdale United.
August Bank Holiday Monday brought a whopping 47 goals in ten games, which has not been bettered since this season. This was helped with Northwich Victoria claiming the biggest win as they put eight without reply past Litherland REMYCA. Avro claimed their first win since promotion, with a last minute winner also giving Congleton Town their first win.
September saw the fixture lists decimated as teams progressed in the FA Cup and FA Vase, with only 28 Premier Division games played in September. Rylands win at Winsford on the opening weekend put them three points clear, before Whitchurch's 4-0 win over Burscough put them top of the table on goal difference. Irlam's win by the same scoreline the next day moved them into the top three at 1874's expense.
Rylands continued to do well, a 4-2 win over Congleton putting them three points clear, but their unbeaten start ended with a loss at Hanley Town at the end of the month. They remained top at the end of September, with Alport three points behind after having their last two games of the month postponed. 1874 Northwich, who played just one league game in the month, remained third. The league was unbelievably tight at this point, with three points separating 1874 from 10th placed Avro.
October started with Longridge Town jumping into the top two with a 4-1 win over leaders Rylands. Rylands' third successive loss, coupled with Longridge Town's 5-0 win at Litherland REMYCA, saw Longridge move two points clear at the top. Midweek fixtures then saw some big games. Rylands lost again to Northwich Vics, with 1874 Northwich beating Congleton. Bootle beat Whitchurch, their sixth successive win lifting them to second after a slow start.
Two successive victories for 1874 Northwich lifted them to the top of the table on Tuesday 15th October, with Bootle and Whitchurch continuing to win whilst Longridge dropped out of the top three after progression in the FA Vase postponed their league games for much of October. The following midweek saw our fifth different leader of the season, Bootle climbing to top spot after beating Winsford.
Into November and the opening Saturday saw 1874 Northwich climb to the top of the league in style after recording the biggest league win of the season, 9-0 at Litherland REMYCA who were still yet to win a league game. Midweek then saw Whitchurch up to second before Longridge replaced them in that spot the night after when they beat 1874 Northwich. At this point just two points separated 1874 from fourth placed Bootle.
Bootle then lost twice, the second of which was against 1874. That win, coupled with no games for Longridge and Whitchurch, saw the lead at the top increase to four points. Another noticable win that day was Litherland REMYCA, who registered their first league win with a 2-0 success at Burscough. 1874 continued to set the pace, and by the end of November they were two points clear. Flying up the table after nine wins in eleven league games were Charnock, who moved up to second place after being second to bottom at the end of August. Bootle were a further point behind, level on points with Irlam who were eight league games unbeaten.
December opened with 1874 winning 1-0 at Whitchurch Alport, the home side missing the chance to move third with a win. That defeat was four games without a win for Alport, and just two wins to date since then has seen them drop down to mid-table in the league. Charnock continued to pick up points but a three point deduction saw them slip a couple of places, whilst a win for Irlam at home to Winsford saw them climb to second.
The weather then began to hit with a number of postponed games, but the leading pack continued to win when they played. Heading into the games before Christmas, 1874 Northwich recorded another big win, 8-4 at Barnoldswick Town. The game's 12 goals is the most in a game this season. This saw them top at Christmas. The year end tables saw 1874 nine points clear of Charnock Richard and Bootle who were separated by goal difference. Longridge were a point further back in fourth.
January opened with Bootle beating Squires Gate 7-3, with the leading sides all continuing to win. Another side doing well was Ashton Athletic, who climbed up to fifth after winning at Avro mid-month. A week later they were in fourth place, ten points off the leaders and just a point off the top three. And that's how January finished, with 1874 six points clear of Bootle, with Charnock a point further back in third. At the other end, Litherland REMYCA had doubled their points tally over the last two months and were four points away from safety.
The start of February was unusual with the top three all dropping points and Litherland claiming another win at the bottom. Ashton's win lifted them to third, whilst Rylands were now fourth after their fourth successive win. Bootle and Rylands then won midweek to move into the top three, and just ten points separated the top six teams. 1874 dropped points at Northwich Vics with Rylands doing likewise against Litherland.
The end of February was hit by the weather, with many games postponed, but the 29th February saw some shock results from the games that went ahead. Skelmersdale dented Bootle's progress with a 2-1 win, whilst there were home wins for struggling Burscough and Litherland. Those results saw Hanley Town drop into the solitary relegation spot after recording just two wins in 20 games. At the top, 1874 were four points clear of Rylands with Bootle a further four points back.
March has seen 1874 Northwich continue to pick up wins, only dropping points in their last game when they drew with Barnoldswick. They are now eight points clear at the top with Rylands and Bootle both just playing once in March. Charnock are level on points with Bootle, although they have played three games more, with Ashton Athletic and Longridge Town both six points behind.
At the other end are Hanley Town, who are a point behind Litherland REMYCA with a game in hand. Burscough and Padiham are both four points ahead of Litherland as the action is delicately poised at both ends of the table.