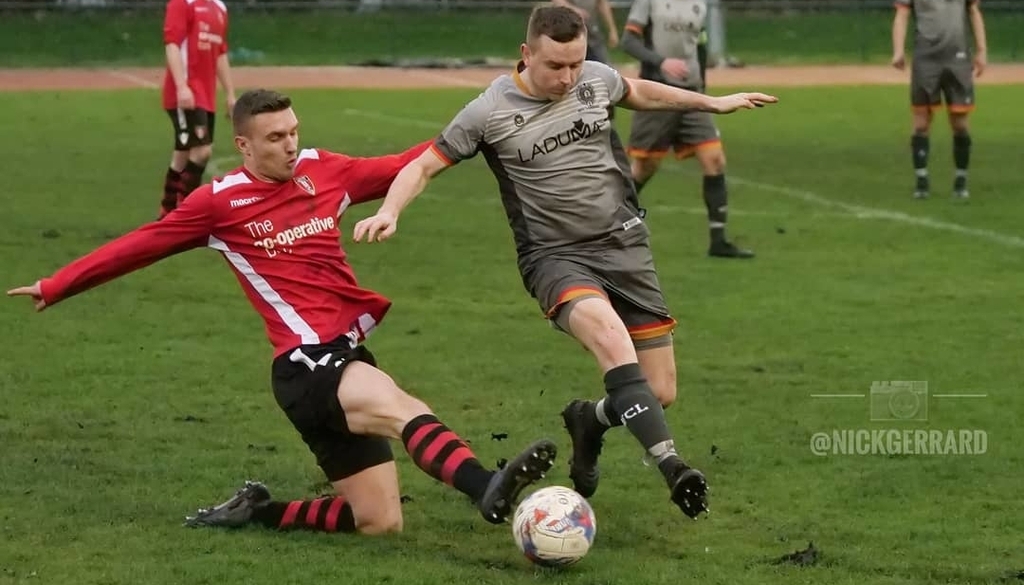 REACTIONS: NWCFL Managers give their thoughts on their results
Sun 16th February 2020 | Manager Reactions
By Craig Kendall
The Macron Cup Quarter-Finals
Litherland REMYCA manager Phil Stafford, "The game ruined on five minutes. A straight red for a tackle from our forward that only tackled the ball. Less said about it the better.
"We finished the game with nine-men in a game that wasn't physical in any way. On to next week and a tough test at Rylands.
NWCFL Premier Division
Rylands manager David McNabb, "Brilliant win for the lads, they worked hard and did the ugly stuff really well in very difficult conditions.
"We played against a very good Skem side and deservedly picked up the three points.
Huge thanks to Kev the groundsman and the other people behind the scenes who worked tirelessly to get the game on. Unbelievable effort all round."
Skelmersdale United manager Paul McNally, "We wasn't at our best today but still was in the game until the last five minutes against a really good side who are unbeaten in the last seven games.
"At this moment we are having a tough period where some of our performances haven't got what we deserved from games but we will stick together and work even harder to move back up the table.
"Credit to Rylands yesterday for their pitch which was in great condition considering the terrible weather and they fully deserved the win by playing some excellent football throughout the game."
NWCFL First Division North
Holker Old Boys manager Kevin Watkins, "In tough conditions, we weren't competitive enough, unfortunately, credit to Darwen who took advantage of that.
"The firsts goal was a great strike from the left full-back and a good save from our keeper but Darwen striker was quickest to react and punish us for not closing the initial shot down.
"In difficult conditions, Darwen pressed us back into our half and made it difficult to play out then the second goal we switched off and didn't track the midfield runner to allow him a free header in the box.
"As we tried to push to get back in the game second half with the wind behind us we were unfortunate not to get one back with the Darwen keeper making a good save with his feet to keep out a header which was a big moment in the half as momentum was building.
"A goal would have helped the pressure mount but then once we committed to pressing Darwen they broke late on and were awarded a penalty after a miscommunication between our two lads and their striker turned in the box and won what I considered a soft penalty and sending off as the referee judged him to be the last man.
"Poor result but just deserved for our performance as it was not where it needed to be against a strong Darwen team."
Pilkington manager Lee Jenkinson, "In difficult conditions, I thought both teams tried to play some really good football and the first half very a very even affair but I think we were the better side in the second half and deserved the three points.
"All credit to Steeton who pushed us all the way."
NWCFL First Division South
Abbey Hey manager Terry Hincks, "Brilliant result for the Abbey today in awful conditions totally dominated first half could have gone in with a bit more of a cushion but a top-class finish from martin give us the edge against a stubborn defence.
"The second half was a case of riding the storm excuse the pun. The elements were against us but we again managed it well and deserved the second from a class strike from Paul Sunderland credit to Stone they kept on at us and made the last few minutes a bit nervy but brilliant three points."