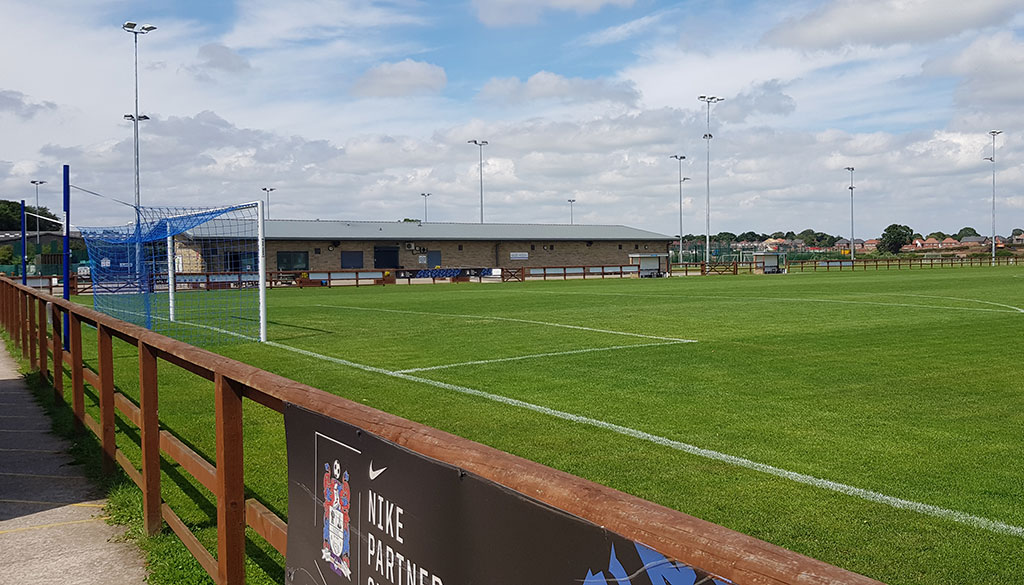 Sandbach going all out for promotion
Sat 27th July 2019 | Sandbach United
By Craig Kendall
We are just seven days away from the start of the 2019-20 NWCFL season and managers, players and fans up and down the region are excited - and none more so than long-term Sandbach United manager Andrew Hockenhull.
Thorough his six and a half years at the club, he has seen a meteoric rise from the Cheshire League, "I took them out of the Cheshire League; we were in the First Division and went into the Premier League. We got into the North West Counties and the first two years we were in the play-offs and we won a cup. We won the Crewe Cup, the Cheshire Cup and also that one last year but we were also in the semi-finals previously, finally winning it against Avro last year.
"I think it's the right process. It's probably quick compared to a lot but the facility helps. It was a brand new facility when I first took over. It's fantastic when you come down there and see for yourself; it's second to none."
Finishing seventh in the table last season, Hockenhull wasn't too impressed, "No, the position was poor. Without trying to make excuses for the lads, when we realised there were no play-offs and there wasn't a great deal to play for, apart from a cup final, we tended to play more squad players than young players. We brought quite a few Under-17s through into the team. Seventh... we should have been at least third but we were never going to win it and unfortunately, there were no play-offs to really go for."
He is also hopeful they will get one of the four promotion spots come May, "I definitely hope so. We're going for it, all out. We've had a good recruitment and a good preseason so far. We've got a few missing for the start of the season with holidays but, long term over the season, we should be fine.
"It's a difficult start for us.  Four out of the first five games are away and one of those being the first game against Wythenshawe, which is a team who will be in the same boat as us, wanting to be in that top four to get promoted.
"We went over to Penrith with a young team. Since then we've got slowly stronger. We've done well against Macclesfield. Sol Campbell brought a team down with a mixture of first team, youth players and trialists and beat them comfortably so that was good. We even beat Kidsgrove the other night, who had a strong team out as well. We're getting there!
And lastly, Hockenhull would like to beat last years FA Vase run to the first round, "A little bit further; that's from your first question, really. A little bit frustrating possibly that we didn't finish any higher than we did because we missed the FA Cup. They changed the rules, whereas last year we would have still been in there. The new clubs the year before – the first year we were in when we got into a play-off position – didn't qualify for the FA Cup because we'd only been in the League twelve months, which was the rule. They've thrown that out this year and changed everything so, again, we had one eye thinking we should still be alright to qualify, then we didn't. It's a bit frustrating. 
"As for the Vase, we'll be fine. We've not got a bad draw. The way we're playing at the moment, we'll be looking forward to that.  It'll be a change from the League games so it will be good."