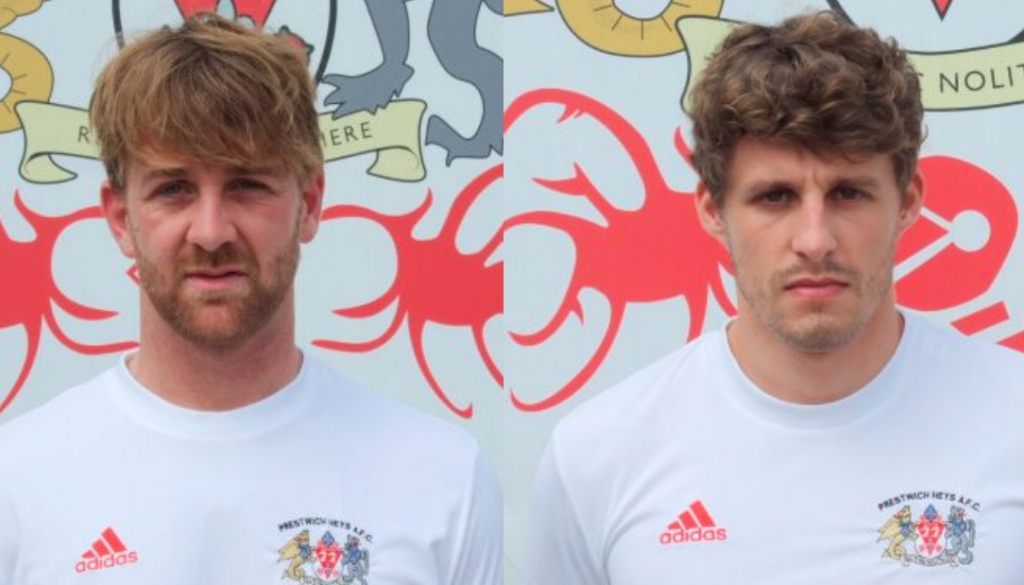 Prestwich appoint two Assistant Managers
Wed 17th July 2019 | Prestwich Heys
By Craig Kendall
Prestwich Heys manager Jon Lyons has appointed Jacob Wood and Danny White as Player-Assistant Managers.
The Heys boss has turned to the duo to replace Ryan Hutchinson who stepped down as Joint Manager this week.
A statement from the club says, "Wood and White already command respect through their roles as Club Captain and Vice-Captain respectively and now have the opportunity to expand their leadership roles whilst still playing an active role on the pitch.
Both players have huge amounts of experience having played at higher levels and their influence will be key in helping develop the talented, young squad at Adie Moran Park.
Wood has played 152 times for Heys whilst White, who has played 98 games for the club and is one of a small band of non-league players who can claim to have played at Wembley - for Glossop in the FA Vase.
White said "Thanks to Hutchy first off for the last couple of years, Both Woody and I have learned a lot from the way he does things and are looking forward to helping Joffy now on and off the pitch, working to get the club to where we think it should be with this group of players. We look forward to seeing you all continue to support us home and away!"
Jon Lyons said "After Ryan leaving I didn't want to change too much around the club so Danny and Jacob are perfect replacements. They have been at the club for the last four years so know everything about the culture of the place and what we are about. Both will be still playing a massive part on the pitch but both lads have a lot of experience at this level and above so will help the club keep moving in the right direction."