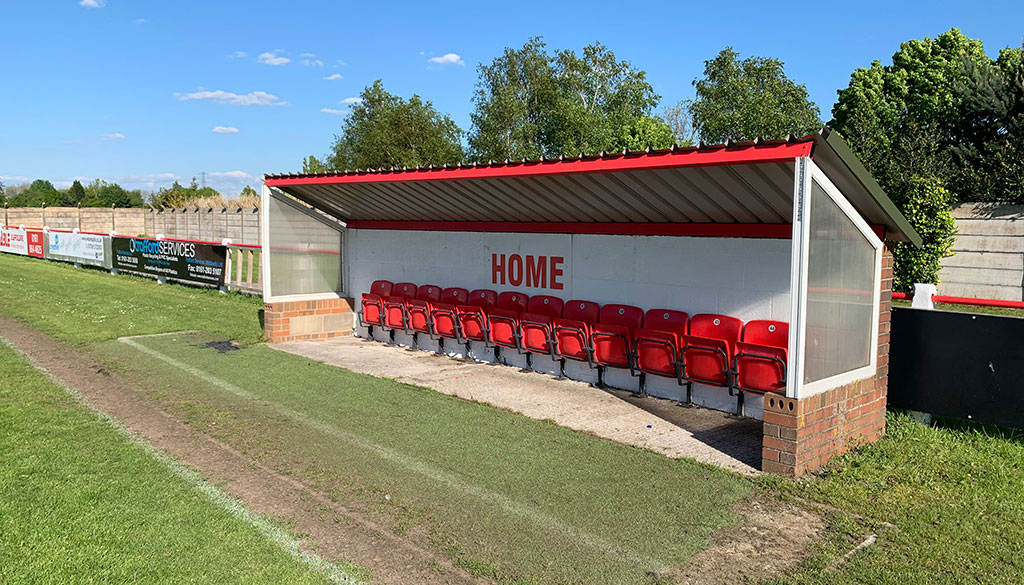 The rise of Prestwich Heys
Sat 13th July 2019 | Prestwich Heys
By Craig Kendall
One of the longest serving managers in the NWCFL is Jon Lyons at Preswitch Heys, who has seen his side rise from the Manchester Premier League to the North West Counties First Division North.
Lyons has been with the club for eight years and as they finished fifth last season, he is eyeing up one of those coveted promotion spots, "Yes, of course we do. You ask anybody at the club, last season we feel like we failed at what we set out to be. Maybe we had a little bit of angle from the year before we came third, just two points off second and winning the Divisional Cup. We had high expectations last season, being up there challenging and we fell short by quite a distance, to be fair. We do feel like it was a failed season really.
"If you asked us, going back five years, finishing a tenth, a third and a fifth in the North West Counties, we would have taken it but we set ourselves high standards and high targets and we will be doing again this season."
From playing in front of just a handful of spectators in 2012, Preswitch is now playing in front of a lot more nowadays and Lyons is very proud of this, "Of course I am. Where the club has come from, when I first took over eight years ago, we had a clubhouse and changing rooms falling down. We had no floodlights. Everything about the club was going downhill. I'm not just saying it's me that's turned it round because there's been a lot of people involved, who have put in a lot of effort and time but we've seen a massive change from where we were eight years ago to where we are now. If you'd have actually said that eight 'years ago, you wouldn't have believed it.
"We are disappointed in last season, finishing fifth, but eight years ago you would have 100% taken it. We're proud of where we are at this moment in time."
In the Vase last season, Preswitch were beaten by eventual semi-finalist Northwick Victoria after an epic two-game affair in the Second Round Proper, "I'm very good mates with Brad Cooke, who's West Didsbury's Manager now, and we've had numbers of chats with him since our two games and there was nothing between us really. On the night when we actually got beaten 1-0, we had the better chances. We hit the woodwork three or four times but they took their chance and got to the semi-finals. I heard that they were unlucky in the semi."
Having missed out on the Emirates FA Cup by just one point this season coming, Lyons on reflection put a positive spin on his disappointment, "It's disappointing, don't get me wrong. You all want to be involved in the FA Cup but the Cup takes something away and we can concentrate on the League. While other teams in our League will be playing FA Cup games, hopefully, we'll be getting ahead in the League fixtures."
Lastly Lyons reflected on their pre-season so far, "It's going really well. We've had really good numbers. You do get the times where lads are at weddings and being away at the same times but I know the lads are working really hard. I'd probably say it's the best preseason we've had since I took over at Prestwich eight years ago."