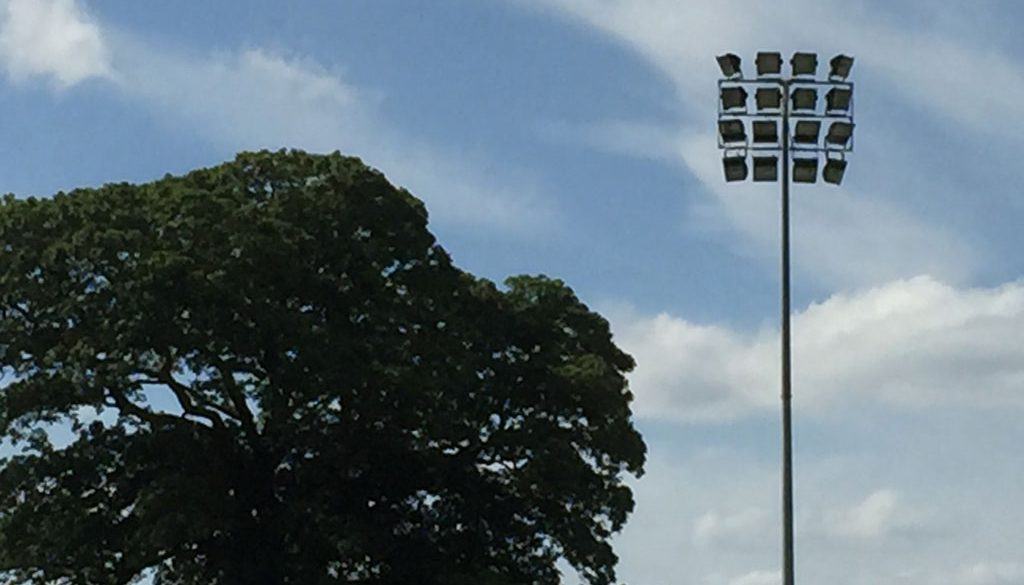 New boys on the block...
Thu 11th July 2019 | General
By Craig Kendall
For the first time in 81 years Pilkington will be plying their trade at Step 6, in the North West Counties First Division North after securing promotion on goal difference, winning the Cheshire Premier League.
Best mates Peter Edwards, Dave Murphy and Stephen Palfrey have all been with the club since September 2018 - and what a season!
With three managers on board it's important to know a little about each. Edwards first came down as a player in his early twenties playing for the First Team and then retired after winning the reserve league in 2008. He came back to the club in 2016 as manager of the youth team before becoming a joint first team manager in September.
Similar to 'Eddie'. "Murph' first came down as a player in his early twenties playing for the First Team and then retired after winning the reserve league in 2008. He came back to the club when appointed joint first team manager in September.
Whilst Palfrey has been at the club since he was 17, playing for the first team until he was 32 as well as being an active committee member. He's been a manager at the club for over 15 years with various stints as the Reserve Team and First Team Manager. With the Reserves he won the Reserve Team Title in 2008 before narrowly missing out on the Cheshire Premier Division league title with the First Team on goal difference in 2011. He took back over the First Team in 2015 after they'd been relegated to League One of the Cheshire Division and lifted the Cheshire League Presidents Cup in 2017 and then got them promoted to the Premier Division as runners up in 2018. When it didn't work out with a new manager, 8 games into the 2018/19 season, he returned for his third stint with Murph and Eddie, winning the Cheshire League Premier Division.
Last season was phenomenal", commented Palfrey. "We took over relatively early after only 8 games which meant we were able to make an impact on the slow start we had. All the managers know the history of this club, its status within St Helens and its values of promoting youth. We had the nucleus of a good young side who had been part of the club's recent successes and we felt we just needed to instill better standards and a tougher, more competitive attitude.
"It really couldn't have turned out any better. The lads totally bought into what we were trying to do and the change in mindset was fantastic to see. They only lost 2 of the 21 remaining league games ending the season with an eight game-winning run. Personally, to win it on goal difference was all the better after we lost out on the Cheshire Prem title in 2011 by goal difference.
"We also got to the Liverpool Challenge Cup Final but with the game being played three weeks after our season had finished, this was just one game too many and we didn't show the same focus we had done in the title run-in and didn't put on a great show for everyone."
Going forward Palfrey was honest, "Its a young talented squad - last season 85% of them were under 25 with 65% under 20 - we totally believe they have the quality to compete at this higher level so it will be about creating better game plans and adding a bit of guile. We are looking to add a few players but not too many - just in key positions. We know very little about the opposition so we're going into it with an open mind but as with every other team, we're in it to win it - can we realistically do that?
"It's going to be a challenge and we're going to have one hell of a go at it - the culture of this club has always been about winning and we have retained the majority of the squad who have already proven that they have the mental toughness and focus to win a title."
"Since Jimmy (The Chairman) took over in 2016 he has created a new ambition to move up the non-league. We set out a five-year plan to enter the Counties and we have done that in three with back to back promotions. The growth has been phenomenal - to think at the start of the 2015/16 season we were struggling to field one senior side and we now have three senior sides, a youth team, a ladies team and over fourteen junior teams plus a growing reception class. There are plans to grow even further and this has been made easier by the fantastic new facilities we have.
"The Chairman is very ambitious and wants us to become the top non-league club in St Helens. Not many people will know us in the NW Counties but within the town, we are known as the club that recruits the best young local talent - this is a tradition he wants us to continue with. That's our challenge as Managers - firstly to entice them here as there is a lot of competition locally with Step 6 and 7 Clubs right on our doorstep and then to develop them into winners. "